ENGLISH
I notice that after more than a year now, I feel like the variety of my tasks at work has gradually become more diverse. Aside from my main function, there are other tasks which I have been asked or invited to do. Technically those are still parts of my position's general responsibility anyway so it is not like I am being asked to do things I am not supposed to 😛 .
And to me … so far I find it fun!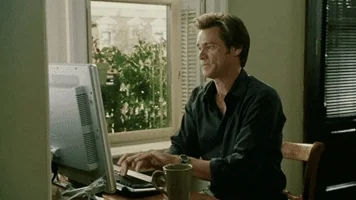 You see, of course having wider variety of tasks makes my job much less likely to ever become boring. Well, not that my main function is prone to ever becoming boring, as to me I find it challenging nonetheless. But I mean, having diversity in the type of tasks is also a type of challenge, no? 🙂
Two challenges coming from this diversity, to me, is the ability to quickly "switch" my brain from one task to another, which are very different from each other, and good time management. I realize that time management is not solely about being able to fit as many tasks as possible within my work schedule, but also how to arrange my work effectively such that it allows me to "stream smoothly" between consecutive tasks, be it for my mind-sake (easier "brain switch") and also physically (arranging two consecutive meetings with 5 minutes of break between them is a bad idea if the two meetings are in different buildings, for instance). This of course can be very tricky when the task is meeting with other colleagues, as we would often have to adjust our schedule to theirs too; which means sometimes compromise needs to be made, haha…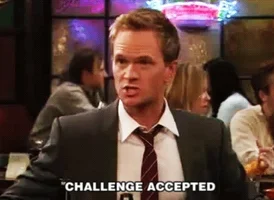 Two weeks ago I volunteered my team and myself to onboard a new hire into the company. My manager was quite surprised by this but he was actually happy that I took this initiative. I have never done this before, though, and so I am still kind of "in the dark" on how things would go to be honest, haha. And so this will certainly be a challenge, but I will try to do my best. I had a pleasant (despite rather "astray", in a small way) onboarding experience last year; so I have the experience and a vision on how a good onboarding should go. I guess this is also my chance to implement that.
Yeah, so how is work? Well, it has been fun! 🙂
BAHASA INDONESIA
Aku perhatikan bahwa setelah lebih dari setahun sekarang, aku merasa bahwa pekerjaanku di kantor menjadi semakin bervariasi. Di samping fungsi utamaku, ada beberapa tugas lain yang mana aku diminta atau diajak untuk mengerjakannya. Secara teknis sih tugas-tugas itu toh masih merupakan tanggung jawab umum dari posisiku juga sih jadi juga bukannya aku diminta melakukan tugas di luar kapasitasku 😛 .
Dan … sejauh ini rasanya seru bagiku!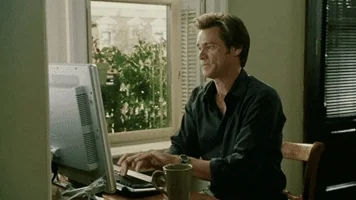 Jelas memiliki tugas yang bervariasi juga membuat peluang pekerjaanku menjadi membosankan semakin kecil. Ya bukannya fungsi utamaku rawan untuk menjadi membosankan sih, justru aku merasa fungsi utamaku itu sangat menantang dan seru. Tapi toh keberadaan tugas jenis lain toh juga lah sejenis tantangan juga kan ya? 🙂
Dua tantangan besar yang muncul dari keberagaman ini, untukku, adalah kemampuan untuk dengan cepat "mengalihkan" pikiranku dari satu tugas ke tugas lain, yang sangat amat berbeda satu sama lain, dan manajemen waktu yang baik. Aku tahu bahwa manajemen waktu itu bukan sekedar kemampuan untuk dapat memasukkan sebanyak mungkin tugas ke dalam jam kerjaku, tetapi juga bagaimana mengatur pekerjaanku dengan efisien sehingga aku bisa "mengalir dengan mulus" di tugas-tugas yang berturutan, baik mulus untuk otak ("pengalihan" pikiran yang lancar) dan juga secara fisik (mengatur dua meeting dengan jeda 5 menit di antaranya tentu adalah ide yang buruk jika meeting-nya berada di gedung yang berbeda, misalnya). Ini tentu saja semakin kompleks lagi apabila tugasnya melibatkan meeting dengan kolega lain, karena sering kita harus menyesuaikan jadwal agar pas dengan jadwal mereka juga; yang mana berarti terkadang toh kita harus berkompromi juga, haha…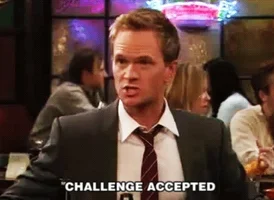 Dua minggu yang lalu aku menyuka-relakan timku dan aku untuk meng-onboard seorang karyawan baru ke kantor. Manajerku kaget dengan ini tetapi toh dia senang juga aku mengambil inisiatif ini. Aku belum pernah melakukan ini sih sebelumnya, jadi ya aku masih nggak tahu juga ini bakal bagaimana, haha. Jadi jelas ini akan menjadi sebuah tantangan yang baru, tetapi toh aku akan berusaha yang terbaik juga. Aku memiliki pengalaman onboarding yang baik tahun lalu (walaupun agak sedikit "terkatung-katung" sih dari satu sisi) jadi aku memiliki pengalaman dan visi bagaimana pengalaman onboarding yang baik itu seharusnya. Aku rasa ini adalah kesempatanku untuk mengimplementasikannya kan ya.
Ya, jadi gimana nih kerjaanku? Oh, seru banget! 🙂