ENGLISH
This week was a very busy week at work to me; and this was unsurprising for this time of the year. Though, I feel like the situation is slightly different than last year. As I am more settled with my position, I feel like I can handle more responsibilities, which, of course, actually increases the "pressure". But this is fine, as I feel like I handle these well 😀 .
This was also the reason why an outing organized by a colleague of mine earlier this week came at just the perfect time; just a mini break that I needed (Despite I just had two weekend trips in the previous two weekends, lol). We would play laser tag and bowling at this outing; which was why upon learning about these activities, I immediately RSVP-ed! 😍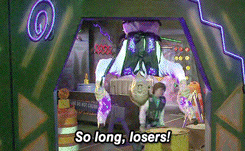 It had been so long since the last time I played laser tag. About twenty years even! The last time I played the game was when I was still in fourth or fifth grade while on a trip in Surabaya! At the time laser tag in Galaxy Mall was the "cool" thing to do in Surabaya. And so my dad took me and my brother there when we were visiting Surabaya, haha 😛 .
Anyway, laser tag was certainly fun! A session was 12 minutes long where we were split into two groups. The aim was to shoot the other group's team members (and to avoid getting shot too, of course). The game was played in a dark room which setup was basically like a war zone (lol 😆 ) with dry ice and thrilling music which made the ambience even more fitting and awesome!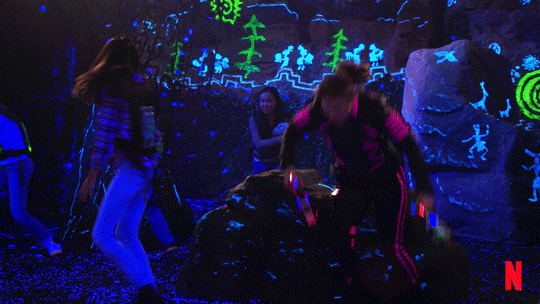 Unfortunately I did not win the game, though at least I also didn't come last in the final points report, lol 😆 . What I didn't anticipate was that the game was actually a very good cardio exercise as we were running around in the room! I was actually feeling quite tired when leaving the room after just 12 minutes, haha.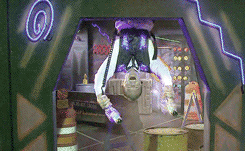 After the laser tag, we had the entire bowling arena for us for one hour, haha. It also had been awhile since the last time I played bowling, though it was just over a year instead of twenty, lol 😆 . The last time I played was also during an office event, though it was at a different arena, haha. But just the like time, the bowling arena was turned into a "disco" arena with great music. Also, I was winning on this game, despite not playing nearly at my best as it had been awhile; so it was certainly much fun! Haha 😛
Yeah, so all in all this week was a great week! 😀
ENGLISH
Minggu ini adalah minggu yang sibuk untukku di kantor; yang mana nggak mengherankan sih karena memang sekarang ini lagi musim-musimnya untuk sibuk banget di kantorku, haha. Tetapi aku merasa situasi tahun ini agak berbeda dari tahun lalu sih. Dalam artian tahun ini aku sudah merasa lebih nyaman dan "settled" dengan posisiku di kantor, sehingga aku merasa bisa untuk memegang lebih banyak tanggung-jawab dan kerjaan. Yang mana, tentu saja, justru membuat level "tekanan"-nya semakin meningkat kan ya. Ah tapi nggak apa-apa sih, toh rasanya aku bisa meng-handle situasinya dengan baik 😀 .
Ini juga adalah alasan mengapa outing yang diadakan seorang kolegaku awal minggu ini datang di waktu yang sempurna banget; sebuah istirahat mini yang memang kubutuhkan (Walaupun aku baru saja pergi dalam dua perjalanan akhir pekan di dua akhir pekan sebelumnya sih, haha). Nah, kali ini kami akan bermain laser tag dan bowling; yang mana ketika aku tahu aktivitasnya ini, langsung aku meng-RSVP lah ya! 😍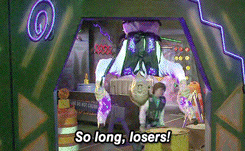 Sudah lumayan lama semenjak terakhir kali aku main laser tag. Dua-puluhan tahun malah! Terakhir kali aku bermain permainan ini adalah ketika aku masih duduk di kelas 4 atau 5 SD ketika aku sedang liburan di Surabaya! Waktu itu ceritanya laser tag di Galaxy Mall sedang "happening" dan kekinian banget gitu di Surabaya. Jadilah papaku mengajakku dan adikku untuk memainkannya ketika kami berada di sana, haha 😛 .
Anyway, laser tag memang seru! Di satu sesi yang sepanjang dua belas menit, kami dibagi ke dalam dua grup. Tujuannya adalah menembak anggota tim lawan (dan melindungi diri dari tembakan juga, tentunya). Permainannya dimainkan di ruangan yang gelap yang ditata kayak zona perang gitu (haha) plus ditambah dry ice dan musik menegangkan supaya suasananya lebih "dapat". Keren banget deh!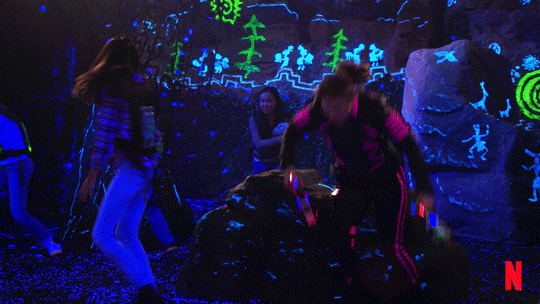 Sayangnya aku tidak menang di permainannya, walaupun setidaknya aku tidak berada di peringkat terbawah juga sih di rapor akhirnya, huahaha 😆 . Yang tidak aku sangka-sangka adalah ternyata permainan ini adalah olahraga kardio yang lumayan juga lho karena kami harus berlari-larian di dalam ruangannya! Aku merasa lumayan capek ketika keluar dari ruangannya setelah sesi 12 menitnya berakhir, haha.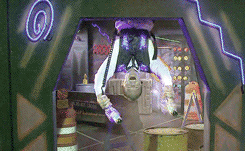 Setelah laser tag, kami menyewa satu arena bowling-nya selama satu jam. Sudah lumayan lama juga semenjak terakhir kali aku main bowling, walaupun baru setahunan lebih sedikit aja sih bukannya dua puluh tahun kan ya, haha 😆 . Permainan terakhirku itu juga lah di sebuah acara yang diadakan kantor, walaupun arenanya berbeda, haha. Tetapi seperti yang lalu, arena bowlingnya ini juga bernuansa "disko" gitu dengan musik yang enak-enak! Juga, aku menang loh di permainan ini walaupun sebenarnya aku tidak bermain di level terbaikku; jadi jelas asyik lah ya! Haha 😛
Jadi ya, minggu ini memang adalah minggu yang seru! 😀