ENGLISH
So here we are now, already two months into the year of 2018. Here are some stories from my February.
February
Generally, February is the coldest month of the year in the Netherlands; and this was indeed also the case this year, especially in the last week or so.
However, surprisingly the weather was actually quite nice this time! There was even a strecth of days in the middle of the month where it was actually sunny with blue sky!! It was, of course, cold … but sunny!! Haha 😆 .
Bonuses
Anyway, let's switch over to a more fun topic. So finally, this year I am qualified for the consideration to get an annual bonus and an equity bonus at work (which would be based on my own and the company's 2017 performance)! I wasn't qualified last year because at the time I was still "too new" in the company for these bonuses, haha.
I had a short meeting with my manager and my main stakeholder in the middle of the month where they said that I performed well enough to earn the two bonuses! Yeay! I am not going to disclose the nominal here, but I am happy with it. Even though, of course it was also (really) heavily taxed and I have been trying not to think too much about the nominal which I had to pay as tax (which was really a lot to me, haha), which can be quite hard at times, lol 😆 .
A Raise
Bonuses were not the only topic covered in that meeting; as we also discussed about … my raise! Because performed well enough last year, I would get a raise which would start kicking in this March. Yeay! Again, I am not going to disclose the amount, but let's just say that this time it is much more than what I got last year, haha. So yeah, I am also happy with it 😀 .
***
So yeah, it is fair to say that I am entering the month of March with a good mood 😀 .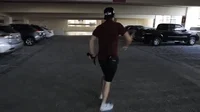 BAHASA INDONESIA
Jadi di sini lah kita, sudah dua bulan terlalui tahun 2018. Berikut ini beberapa cerita dari bulan Februariku kemarin.
Februari
Biasanya, Februari adalah bulan yang paling dingin dalam satu tahun di Belanda; dan ini juga benar adanya tahun ini, terutama semingguan terakhir ini.
Namun, yang mengagetkan adalah cuacanya cukup baik lho kali ini! Bahkan ada satu deret sekian hari di pertengahan bulan kemarin dimana cuacanya cerah dengan langit yang biru!! Jelas suhunya masih dingin sih … tapi kan setidaknya ada sinar matahari gitu ya!! Haha 😆 .
Bonus
Anyway, mari ngomongin hal yang lebih menyenangkan saja. Jadi akhirnya, tahun ini aku qualified loh untuk dipertimbangkan untuk mendapatkan bonus tahunan dan bonus ekuitas dari kantor (yang mana berdasarkan performaku dan performa kantorku di tahun 2017)! Tahun lalu aku tidak qualified karena waktu itu aku masih "terlalu baru" di kantor untuk dua jenis bonus ini, haha.
Aku bersama manajerku dan stakeholder utamaku berbincang mengenai hal ini di pertengahan bulan kemarin dimana mereka menyebutkan bahwa performaku tahun lalu bagus sehingga aku berhak mendapatkan dua bonus ini! Hore! Aku nggak akan menyebutkan nominalnya di sini sih, tapi yang jelas aku merasa senang lah. Walaupun aku harus membayar pajak yang besar (banget) untuk ini juga sih. Sejauh ini aku telah berusaha untuk tidak terlalu memikirkan besarnya nominal yang harus aku bayarkan sebagai pajak (soalnya beneran banyak banget bagiku!), yang mana kadang-kadang sulit nih, haha 😆 .
Kenaikan Gaji
Bonus bukan lah satu-satunya topik yang dibahas di perbincangan itu; karena kami juga mendiskusikan masalah … kenaikan gaji! Karena performaku tahun lalu bagus, aku mendapatkan kenaikan gaji mulai bulan Maret ini. Hore! Lagi, besarnya tidak akan aku sebutkan di sini, pokoknya yang jelas kenaikannya kali ini jauh lebih besar lah daripada tahun lalu, haha. Jadi iya, aku juga merasa senang dengan ini 😀 .
***
Jadi ya, rasanya cukup fair untuk dibilang bahwa aku memasuki bulan Maret ini dengan mood yang baik 😀 .