ENGLISH
My Instagram followers (@azilko) would have known by now that this weekend, I went on another weekend trip!! (Yeah I know, I have been on many of them lately and there are still quite a few planned out! Haha 🙈 ). And this destination was a special one because I was adding a new country into my travel list. And this was a special country, because it was:
Yes, Wales, where I went to its capital, Cardiff!
Wales is important because this means that now, I can claim that I have visited all four countries in the United Kingdom!! Yep, I first visited Scotland in April 2012 when I landed in Glasgow, England in June 2012 when I arrived in London, and Northern Ireland in November 2015 when I landed in Belfast. With me getting off my KLM Cityhopper flight at Cardiff Airport this Saturday, I (finally) visited Wales!!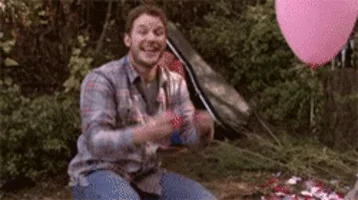 Anyway, the trip itself was really nice! Unfortunately I was not able to go to the other part of Wales though, for instance the interesting Llanfairpwllgwyngyllgogerychwyrndrobwllllantysiliogogogoch (yes this is a legit place) that apparently was closer to Liverpool than Cardiff, haha 😆 . Nonetheless, Cardiff itself was also a nice city so overall, I enjoyed my weekend there.
Speaking about Wales, I just realized that this is their national symbol:
Yep, a really cool red dragon! I find it one of the coolest symbols ever, don't you think?
Anyway, as usual, here are some teasers from the trip:
BAHASA INDONESIA
Followers Instagramku (@azilko) sudah tahu sekarang bahwa akhir pekan kemarin ini, aku pergi dalam perjalanan akhir pekan lagi loh!! (Iyaa, tahu kok, aku akhir-akhir ini sering pergi dalam perjalanan akhir pekan yah, dan masih ada banyak loh yang sudah aku rencanakan! Haha 🙈). Dan tujuan kali ini spesial banget karena aku menambah satu negara lagi ke daftar negara yang pernah kukunjungi. Kebetulan lagi negara ini spesial, karena negaranya adalah:
Yup, Wales, dimana aku pergi ke ibukotanya kemarin ini, Cardiff!
Wales penting banget karena artinya sekarang aku bisa menyatakan bahwa aku sudah pernah mengunjungi kesemua empat negara di Inggris Raya (United Kingdom)!! Yep, aku pertama kali mengunjungi Skotlandia di bulan April 2012 ketika aku mendarat di Glasgow, Inggris di bulan Juni 2012 ketika aku tiba di London, dan Irlandia Utara di bulan November 2015 ketika aku mendarat di Belfast. Dan dengan diriku turun dari pesawatnya KLM Cityhopper di Bandara Cardiff Sabtu kemarin ini, aku (akhirnya) mengunjungi Wales juga!!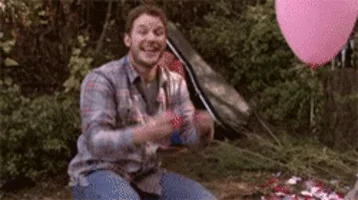 Anyway, perjalanannya sendiri seru banget! Sayang saja aku tidak sempat mengunjungi bagian Wales lainnya juga, seperti misalnya Llanfairpwllgwyngyllgogerychwyrndrobwllllantysiliogogogoch yang menarik itu (iya ini beneran nama tempat loh) yang mana ternyata lokasinya lebih dekat ke Liverpool daripada Cardiff, haha 😆 . Toh walaupun begitu, Cardiff juga masih asyik untuk dikunjungi kok sehingga aku tetap menikmati waktuku selama akhir pekan kemarin ini di sana.
Ngomongin Wales, aku baru sadar loh bahwa lambang negaranya itu ini:
Iya doong, lambangnya berupa seekor naga merah! Aku merasa ini adalah salah satu lambang paling keren deh, iya nggak sih? Haha 😛 .
Anyway, seperti biasa, di atas aku unggah beberapa teaser dari perjalanan ini.