ENGLISH
Traditionally the Fall TV season has been my favorite because new seasons of series are, usually, premierred at this time. And this season, thankfully, is no different 😛 .
For once, obviously there is Star Trek: Discovery!! Anyway, I feel like the focus of this series has been more on the "action" side rather than on the "social/interpersonal/intrapersonal conflict" that is easy to relate to our daily lives normally present in other series. So this is why I have been feeling different "vibes" from this series. Having said that, thankfully the writers do not forget on the character development side, I feel. Nonetheless, all in all, I still enjoy this series, though!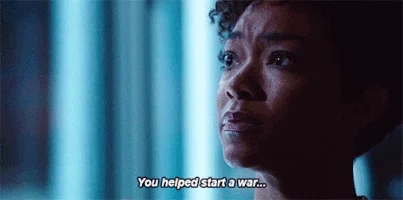 Speaking about Star Trek, actually when I was wondering what should I watch after I finished remarathoning the entire nine seasons of HIMYM, I decided to remarathon Star Trek: Voyager, haha. There were seven seasons of Voyager and because each episode was around 45 minutes (each episode was made for a one-hour show, thus 15-ish minutes for advertisement which I could entirely skip thanks to Netflix, yeay!) so I knew it would take some time before I finished them all. Well, now I am already at the last season, though, haha 😛 .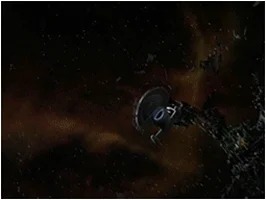 Fall also means the return of one of my most favorite reality show: The Apprentice UK! Yes, BBC One runs its thirteenth series this year (including its spin-off, The Apprentice: You're Fired, on BBC Two)!! And as always, it has been as interesting as ever!! 😀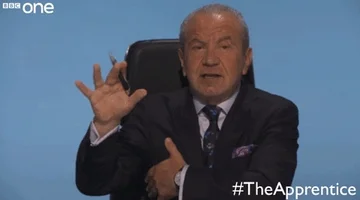 These three shows have kept me "busy" enough that I don't have the time to watch some other series at the moment! Haha 😀 . Anyway, another good news for a reality show (to me) is that The Amazing Race 30 started filming about a month ago, indicating that a 30th season is, well, a reality! Yeay 😀 . It will probably air next Spring, though; but with these three other series already keeping myself busy, I am actually glad it is for next year! Haha 😛
BAHASA INDONESIA
Biasanya musim gugur untuk urusan per-TV-an adalah musim favoritku karena biasanya musim-musim terbaru dari beberapa acara TV kan dimulai di waktu ini ya. Dan musim gugur kali ini, untungnya, juga begitu 😛 .
Pertama-tama, jelas dong ya ada Star Trek: Discovery!! Ngomong-ngomong, aku kok merasa fokus dari acara ini berada lebih di sisi "action"-nya ya daripada "urusan konflik sosial/interpersonal/intrapersonal" yang mudah kita kaitkan dengan kehidupan sehari-hari kita seperti yang sering diangkat di seri-seri Star Trek lainnya. Oleh karenanya, aku merasa "aura" seri ini agak berbeda dari seri-seri lainnya itu. Walaupun begitu, untungnya setidaknya penulisnya masih tidak melupakan urusan perkembangan karakternya sih. Namun, secara keseluruhan aku masih menikmati seri ini kok!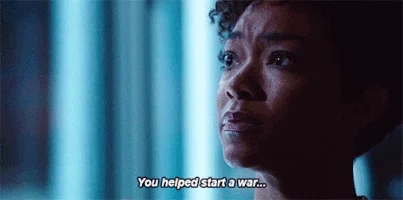 Ngomong-ngomong tentang Star Trek, sebenarnya ketika aku galau mesti nonton apa setelah aku selesai menonton ulang keseluruhan sembilan musimnya HIMYM, aku memutuskan untuk menonton ulang Star Trek: Voyager, haha. Voyager terdiri dari tujuh musim dan karena setiap episode mengambil waktu 45an menit (setiap episode dibuat untuk penayangan satu jam di TV, jadi 15an menit untuk iklan gitu yang mana bisa aku lewatkan berkat Netflix, hore!) sehingga aku tahu akan memakan waktu lumayan juga lah ya sampai menamatkannya. Eh tetapi sekarang aku sudah sampai di musim terakhir sih, haha 😛 .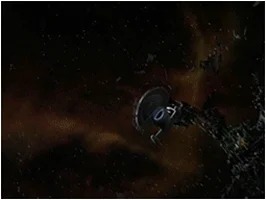 Musim gugur juga berarti kembalinya dari salah satu reality show favoritku: The Apprentice UK! Iya, BBC One menayangkan musim ketiga-belasnya tahun ini (dan juga termasuk spin-off-nya The Apprentice: You're Fired di BBC Two)!! Dan seperti biasa, acara ini selalu menarik untukku!! 😀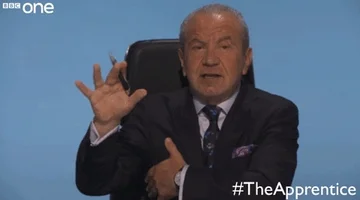 Tiga acara ini sudah membuatku cukup "sibuk" sehingga aku tidak memiliki waktu untuk menonton acara-acara lain! Haha 😀 . Ngomong-ngomong, ada berita baik loh (untukku sih) dimana The Amazing Race 30 sudah mulai filming nih sebulanan yang lalu, yang berarti sudah ada kepastian akan musim ke-30 lah ya! Hore 😀 . Acaranya mungkin baru ditayangkan musim semi tahun depan sih; tetapi dengan tiga acara lain ini yang sudah memakan semua waktuku, sebenarnya aku justru lega deh ini baru ditayangkan tahun depan! Haha 😛