ENGLISH
There is a new, big theme for my March starting from this year, that is: doing my tax! Lol 😆
In the Netherlands, in around March many residents get the invitations from the belastingdienst (tax department) to declare their financial situation of the previous year. Aside from the obvious (your income, savings, investment, etc.), you also declare your personal situation with it (as based on your situation, you might qualify for some tax-deductible stuffs, such as the interest part of your mortgage, etc.).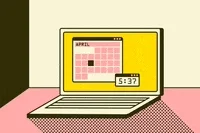 Also, in the Netherlands when you work for a company, your employer normally withholds part of your gross salary that would be paid for tax. In other words, you receive your "nett" salary every month as your employer "has taken care of" your tax for you. But of course the withheld amount is calculated only based on the tax break and your personal situation is not considered.
Therefore, declaring your financial situation is very important because it might be that, due to your personal situation, you are actually qualified for some tax-deductible matters which are not taken into the account yet. In this case, you are paying too much tax and, as a result, you will get a tax refund! 😀
The cool thing is that this can be done online, making it very convenient! Beside, some elements have been "automatically" filled already as the tax department, naturally, has some access to your information via some official bodies.
I got the invitation from the tax department in late February; and I declared my 2017 situation in a weekend this month. It was quite some work, though, as it took me more than one hour to finish my declaration; because there were a lot of detailed questions about some of my expenses, mostly related to my apartment which I bought last year, haha. But it was all "worth it" because at the end of it, it turned out that indeed I paid too much tax last year (as I was eligible for some tax-deductible matters) and so I would get a refund on this amount later on this year! Haha 😛 .
***
So, does this mean that I did not do my tax before this year? Well, I actually did. However, before last year my life here was much "simpler" as a PhD candidate who rent a place to live. So basically the tax withheld by the university from my gross salary was indeed the correct amount of tax I would need to pay anyway; as I didn't really qualify for anything tax-deductible. So even if I did fill in the declaration (which I did last year), at the end of it I was told I would get a €0 refund, haha 😆 .
***
Though, the tax department was not the only body I needed to deal taxes with. As a home-owner in Amsterdam, I needed to also deal with the Amsterdam municipality, haha. Earlier this month, I got a "bill" from the municipality for this year's sewage, garbage, and real estate taxes, hahaha.
Oh well, I know what to expect with March now; and welcome to real life, I guess, haha 😆 .
BAHASA INDONESIA
Ada tema besar dan penting untuk bulan Maretku mulai tahun ini, yaitu: mengurus pajak! Hahaha 😆
Di Belanda, di sekitar bulan Maret banyak penduduk yang mendapatkan undangan dari Belastingdienst (Departemen Perpajakan) untuk mendeklarasikan situasi finansial mereka di tahun sebelumnya. Selain yang jelas adanya (pendapatan, tabungan, investasi, dll), kita juga diminta mendeklarasikan situasi personal kita (karena berdasarkan situasi personal ini, kita mungkin qualified untuk beberapa pemotongan pajak lho, misalnya dari bunga dari hipotek kita, dll).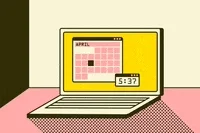 Juga, di Belanda ketika kita kerja ikut orang, biasanya kantor kita akan menahan bagian dari gaji kotor kita yang toh semestinya akan dibayarkan untuk pajak. Dengan kata lain, kita hanya menerima gaji "bersih" kita setiap bulan karena kantor sudah "menguruskan" pajak untuk kita. Tetapi tentu saja besarnya yang ditahan ini hanyalah berdasarkan tabel dan besaran pajaknya saja tanpa mempertimbangkan situasi personal kita.
Makanya mendeklarasikan situasi finansial kita itu penting banget karena mungkin saja, karena situasi tersebut, sebenarnya kita qualified untuk mendapatkan beberapa pemotongan pajak yang belum terhitung. Dalam kasus ini, artinya kita membayar terlalu banyak pajak dan, sebagai akibatnya, kita akan mendapatkan tax refund (pengembalian pajak)! 😀 .
Yang keren dari proses ini adalah semuanya bisa dilakukan online, sehingga praktis dan nggak ribet banget dah! Di samping itu, ada beberapa informasi yang sudah "otomatis" terisi karena departemen pajak, tentu saja, memiliki beberapa akses terhadap informasi kita untuk urusan-urusan formal kan.
Aku mendapatkan undangan dari departemen pajak di akhir bulan Februari; dan situasi 2017ku aku deklarasikan di salah satu akhir pekan bulan ini. Walaupun praktis, tapi tetap aja aku membutuhkan lebih dari satu jam untuk menyelesaikannya; karena ada banyak banget pertanyaan mendetail mengenai pengeluaranku, terutama berkaitan dengan apartemen yang kubeli tahun lalu, haha. Tetapi toh semuanya "worth it" sih karena pada akhirnya, ternyata aku beneran membayar terlalu banyak pajak tahun lalu (sehingga aku qualified untuk mendapatkan pemotongan pajak dari beberapa hal) sehingga aku akan mendapatkan refund sejumlah ini nanti! Haha 😛 .
***
Nah, apakah ini berarti sebelum ini aku tidak mengurus perpajakanku? Hmm, sebenarnya aku mengurusnya sih. Tetapi masalahnya sebelum tahun lalu kehidupanku di sini itu "sederhana" sekali hanya sebagai kandidat PhD yang menyewa tempat tinggal. Sehingga pada dasarnya besarnya pajak yang ditahan universitas dari gaji kotorku ya memang sudah benar besar pajak yang harus aku bayarkan; karena aku tidak qualified untuk pemotongan pajak apa pun. Jadilah biarpun jika aku mengisi deklarasinya (yang mana kulakukan tahun lalu), pada akhirnya aku diberi-tahu akan mendapatkan refund sebesar €0, haha 😆 .
***
Nah, aku tidak hanya berurusan dengan masalah pajak dengan Departemen Perpajakan saja loh. Sebagai pemilik rumah di Amsterdam, aku juga harus mengurus pajak dengan pemerintah kota Amsterdam, haha. Awal bulan ini, aku mendapatkan "tagihan" dari kota untuk pajak air limbah, sampah, dan real-estate untuk tahun ini, hahaha.
Oh ya gitu deh, aku tahu apa yang harus aku siapkan untuk bulan Maret sekarang; dan selamat datang ke dunia nyata deh ini, haha 😆 .