ENGLISH
It's that time of the (blogging) year, haha. As the title says, yes, as of today I have been blogging for … fifteen years!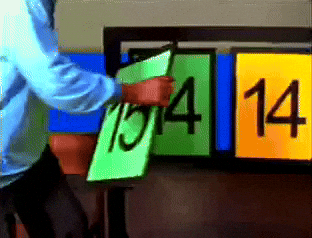 It's crazy!
Even though the past one year has been … rather unique, I must say. In the sense that, as I already mentioned last year, I felt like I needed a new outlook on blogging. And with a new outlook the past year had certainly been.
The most clear, cosmetic difference is the much lower number of posts that I wrote than before. As a side effect, obviously all the statistics also went downhill with that, haha. But you know what, it turned out that those did not matter much to me, as this way I got to invest my time and energy on something else. I certainly did not need the unnecessary "pressure" from blogging, with just zapped the fun out of it, really. I feel like now, I am doing it more for the fun of it, which I really enjoy. And so for now I'd like to keep it this way, haha.
So yeah, here we are. Cheers for the upcoming sixteenth year! 🙂
BAHASA INDONESIA
Yup, sudah tanggal-tanggalnya nih. Seperti judul di atas, per hari ini aku sudah ngeblog selama … lima belas tahun!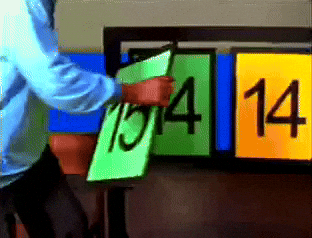 Wow, nggak terasa banget!
Eh walaupun harus dibilang bahwa setahun belakangan ini … cukup unik sih. Unik dalam hal, seperti yang sudah kusebutkan tahun lalu, aku merasa aku membutuhkan pandanganku akan ngeblog. Dan aku telah ngeblog dengan pandangan baru ini selama satu tahun terakhir.
Aku rasa perbedaan paling jelas dan nampak adalah jumlah posting yang jauh lebih sedikit daripada sebelumnya. Sebagai efek sampingnya, jelas semua statistik blognya kacau balau banget lah setelahnya, haha. Tapi tahu nggak, ternyata itu semua tidak penting untukku, karena dengan begini aku jadi bisa menginvestasikan waktu dan energiku ke hal lain. Jelas aku tidak membutuhkan "tekanan" yang tidak penting dari ngeblog kan, yang sebenarnya hanya menyedot kesenangan dari aktivitas ini. Rasanya sekarang ini lebih santai dan enak aja gitu. Dan makanya untuk saat ini aku akan tetap menggunakan pandangan ini..
Ya, di sini lah kita. Cheers untuk tahun keenam-belas! 🙂