ENGLISH
About a month ago, the second season of Star Trek: Discovery was concluded. Its third season is coming but I guess we would have to wait until next year before it comes.
Even so, I have been generally quite excited about the Star Trek franchise this year because it has been known for months now that there would be a new-er Star Trek series being premiered later on this year. Even more so, it has been known that Patrick Stewart is going to reprise his legendary role as Jean-Luc Picard from Star Trek: The Next Generation!!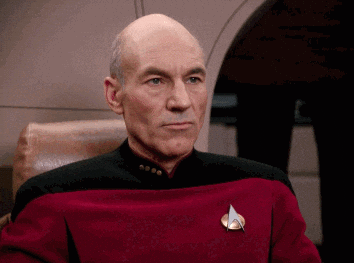 The series is set 18 years after Star Trek: Nemesis (a movie), that was aired 17 years ago in 2002. Clearly this is chosen to "fit" Patrick Stewart's appearance, haha. And in my opinion, this is overall a smart choice as well as the series would still be "Canon" with much less constraints for the writers, as this part of the era is still left quite unexplored before.
While the series has been confirmed for months, it was only about a week ago when the title was finally revealed. It was:
Yeah, a good simple name with great logo!
I can't wait!!
Anyway, speaking of Star Trek: Discovery, before season 2 was premiered there was actually a mini spin-off series of the show consisting of four short episodes in anthology format called Short Treks. I was quite excited about it but had to face the disappointment that it was not available in my Netflix at the time. I then got a little bit more disappointed because apparently stories from these four episodes contributed to the main arc of Discovery's season 2. Kay, whatevs…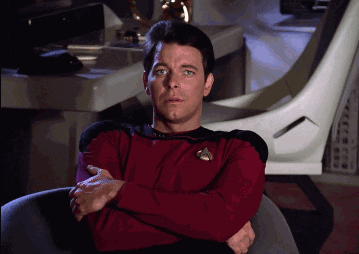 And then I just recently realized that … the series is now available in my Netflix! Lol 😆 . Yeah, it is better late than never, I guess, haha…
BAHASA INDONESIA
Sekitar satu bulan yang lalu, musim kedua dari Star Trek: Discovery selesai. Akan ada musim ketiga tetapi aku rasa sih kita harus menunggu setidaknya sampai tahun depan deh sebelum ditayangkan.
Biarpun begiu, secara umum aku merasa excited dengan franchise Star Trek tahun ini karena sudah sekia bulan diketahui bahwa akan ada seri Star Trek yang (bahkan) lebih baru lagi yang akan mulai ditayangkan di akhir tahun ini. Bahkan, sudah diketahui pula bahwa Patrick Stewart akan memainkan kembali karakter legendarisnya, Jean-Luc Picard, dari Star Trek: The Next Generation!!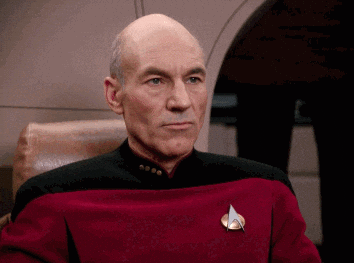 Serial ini akan mengambil waktu 18 tahun setelah Star Trek: Nemesis (sebuah film), yang ditayangkan 17 tahun lalu di tahun 2002. Jelas ya ini dipilih untuk "menyesuaikan" dengan perubahan penampilannya Patrick Stewart, haha. Dan menurutku, ini juga adalah pilihan yang cerdik karena serialnya akan tetap "Canon" namun dengan batasan-batasan yang jauh lebih sedikit bagi penulis naskahnya, karena bagian era ini masih belum terlalu dieksplorasi oleh Star Trek sebelumnya.
Walaupun serialnya sudah terkonfirmasi selama sekian bulan, baru kira-kira minggu lalu nih judulnya akhirnya diumumkan. Yaitu:
Iya, sebuah judul yang sederhana tapi logonya keren banget!
Aku nggak sabar deh!!
Anyway, ngomongin Star Trek: Discovery, sebelum musim 2 mulai ditayangkan sebenarnya ada sebuah serial spin-off mini yang terdiri atas empat episode pendek dengan format antologi yang disebut Short Treks. Aku cukup excited tentangnya tetapi aku harus dihadapkan pada kekecewaan karena ternyata acaranya tidak ada di Netflix-ku waktu itu. Aku kemudian bertambah kecewa lagi ketika mengetahui bahwa jalan cerita dari serial ini berkontribusi juga ke jalan cerita utama musim keduanya Discovery. Kay, whatevs…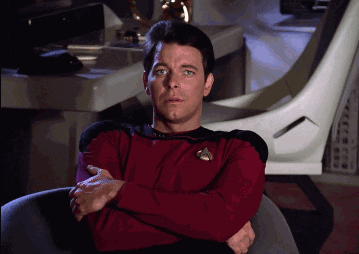 Dan baru-baru ini saja aku baru sadar bahwa … sekarang serialnya tersdia dong di Netflix-ku! Haha 😆 . Yaaa, mungkin memang lebih baik terlambat daripada tidak sama sekali ya, haha…