ENGLISH
My Fridays in the past four months were fun because … the second season of Star Trek: Discovery was on on Netflix, with new episodes being broadcasted every Friday! Yeay! Just a couple of weeks ago, though, the season was concluded and so I think it is time for my take on this season.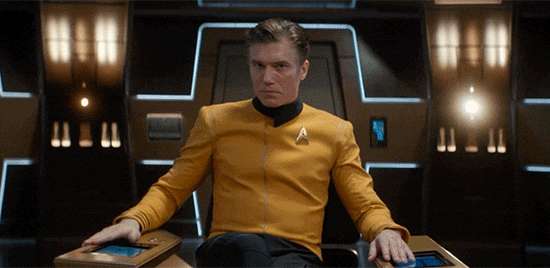 When the season was premiered this January, I shared my initial thought of it based on its first episode. At the time, the show impressed me so much that made me have high hope of this season mainly because, finally, it felt more Star Trek! (You know, this was the one aspect that bugged me throughout the first season).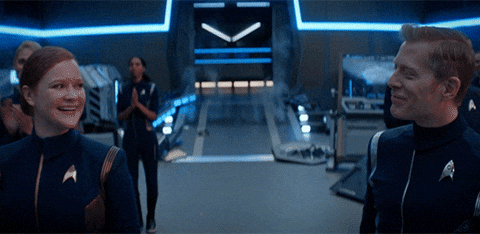 And now that season 2 has been concluded, indeed it seemed like the purpose of this season was this "Star Trek feeling". The show felt like trying to position itself "rightly" within the already known Star Trek universe. Not only in just how some of the episodes were written, but also on the stories themselves which tied up to what we already knew from the previous other shows. In a way, the show was trying to make the statement that Star Trek: Discovery was Star Trek!
But from what I saw, the writers also did not abandon the "traits" they induced to the show in season 1. As episodes went by this season, it actually became felt "less and less" Star Trek and more like how it was in season 1: a lot of actions, mysteries to be revealed, and plot twists, except a bit "messier" somehow. Exciting, sure, but those later episodes did not really "feel" like Star Trek episodes.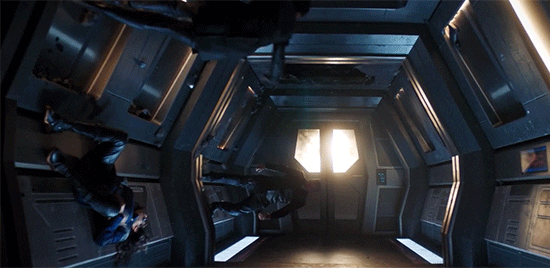 But perhaps this is something that I have to accept as well, as a fan and if I still want to be one of the franchise. Discovery has its "own" identity. In a way this is similar to how Deep Space Nine was, where the show "broke off" from the "utopia" future depicted in The Original Series or The Next Generation.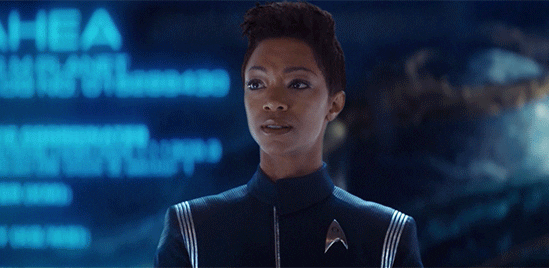 And the season 2 finale actually sets the stage for that: USS Discovery travels one-way (presumably) 930 years into the future, i.e. to the 33rd century. This is waay later than the latest future ever depicted in any Star Trek installments before. Certainly this gives the writers literally the entire universe to explore without any constraints!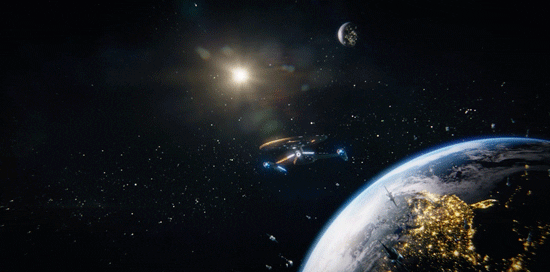 And if I am being honest with myself, I have enjoyed the show thus far, nonetheless. So well, I guess, I cannot wait for season 3 now! The premise is nonetheless interesting, a derelict starship with a technology from 930 years in the past. What could they potentially face in that kind of situation? The possibility is endless! Haha 😛
Have you watched Discovery season 2 too? If so, what do you think about it?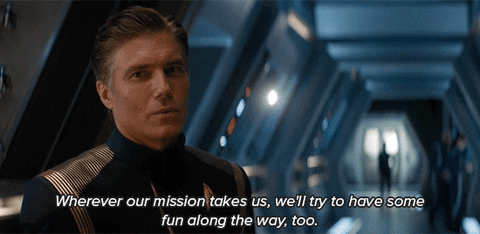 BAHASA INDONESIA
Jumat-Jumatku empat bulan belakangan ini seru karena … musim kedua dari Star Trek: Discovery dimainkan di Netflix loh, dengan episode-episode baru ditayangkan setiap hari Jumat! Hore! Tapi dua minggu yang lalu, musim ini tamat. Jadi rasanya ini adalah waktunya untuk membagikan pendapatku akan musim ini yah.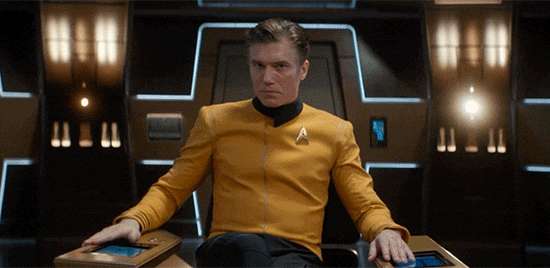 Ketika musim ini mulai ditayangkan Januari kemarin, aku langsung menuliskan kesan pertamaku akan musim ini berdasarkan episode pertamanya. Waktu itu, acaranya sungguh berkesan bagiku sampai-sampai membuatku menaruh harapan tinggi di musim kedua ini, terutama karena, akhirnya, acaranya terasa lebih Star Trek! (Tahu kan ini adalah satu aspek yang menggangguku di sepanjang musim pertama).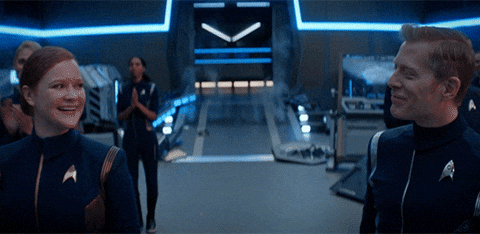 Dan sekarang musim kedua sudah selesai, dan sepertinya memang ini lah peran musim kedua ini. Rasanya acaranya mencoba memantapkan tempatnya "dengan layak" di alam semesta Star Trek yang sudah kita kenal. Bukan hanya dari bagaimana ceritanya ditulis, tapi juga dari ceritanya sendiri yang dihubungkan dengan apa yang sudah kita ketahui sebelumnya dari acara-acara lainnya. Di satu sisi, acaranya ingin membuat statement bahwa ini loh, Star Trek: Discovery itu juga Star Trek!
Tapi dari apa yang aku lihat, penulis naskahnya juga tidak meninggalkan "gaya" yang mereka perkenalkan di musim pertama sih. Semakin dalam ke musim ini, rasanya acaranya menjadi semakin "kurang dan kurang" Star Trek gitu dan menjadi lebih mirip seperti musim pertama: banyak action-nya, misteri untuk diungkapkan, dan plot twist; tapi ceritanya terasa agak "lebih kacau", haha. Bagus sih memang, tapi ya episode-episode belakangannya itu bagiku tidak "terasa" seperti episode-episodenya Star Trek.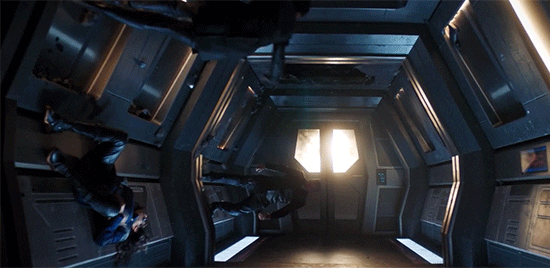 Tapi mungkin memang ini yang harus aku terima ya, sebagai fans dan apabila aku ingin tetap menjadi seorang fans dari franchise-nya. Discovery memiliki identitasnya "sendiri". Di satu sisi mirip sih sebenarnya dengan Deep Space Nine, sebuah acara yang waktu itu "melepaskan diri" dari penggambaran masa depan "utopis" di The Original Series atau The Next Generation.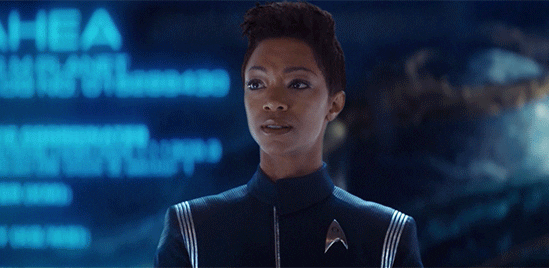 Dan episode terakhirnya musim kedua ini memberikan panggung untuk itu: USS Discovery diceritakan pergi (diasumsikan) 930 tahun ke masa depan, yaitu ke abad ke-33. Ini artinya jauuuuh lebih masa depan daripada masa depan terakhir yang pernah diceritakan di acara-acara Star Trek mana pun sebelumnya. Jelas ini memberikan kebebasan tiada batas bagi penulis ceritanya untuk dieksplor tanpa terikat oleh cerita-cerita lalu!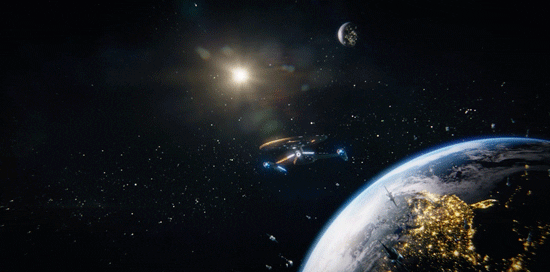 Dan jika aku jujur terhadap diriku sendiri, toh sejauh ini sebenarnya aku juga telah menikmati acaranya kok biarpun begitu. Jadi aku rasa, aku nggak sabar juga nih menungguh musim ketiganya! Premisnya juga menarik kan sebenarnya, sebuah pesawat angkasa kuno ketinggalan zaman dengan teknologi 930 tahun yang lalu. Situasi apa yang mungkin mereka hadapi di situasi semacam itu? Kemungkinannya tidak berbatas! Haha 😛
Apakah kamu sudah menonton musim kedua dari Discovery juga? Jika iya, apa pendapatmu tentangnya?