ENGLISH
As I shared in December, my travelling schedule up to this coming May has been packed for quite a while. In fact, it has been planned for so long that I would have two big trips this Spring! The first one was my recent Spring trip to Southeast Asia, which story is still ongoing here. But as the second one is starting soon, it is time to reveal the destinations already, haha 😛 .
But first, a bit of a backstory of this trip. For a long time my parents, especially my mom, have been wanting to go to the Netherlands during Spring, for reason none other than the beautiful season with all the flowers, and Keukenhof. So last year when I found an amazing deal from Garuda Indonesia for a return ticket to Amsterdam in the second half of April, I immediately let them know. They bought the tickets.
But then my dad passed away this March. It hit us. For a few days we were not sure about this trip. But then an aunt told us she wanted to accompany my mom to Europe if my mom would still want to go. It also happened that on the day when my dad was cremated, we got the notification that my dad's application for the Schengen visa had been approved and his passport had been sent back with a valid visa in it. My mom took this coincidence as a sign that she should still go.
It was then all set. All of my dad's tickets could be fully refunded (even though those were on promotional fare) as it was a death case. I also wasn't worried because my aunt would be here to accompany my mom (as I would still need to go to work for some days while my mom would be here; this way my mom wouldn't need to be alone). And we all thought it would be good for my mom too because of the change of scenery. As I shared a few days ago, they have now arrived in Amsterdam.
***
So where in Europe we are going to? Well for this trip, we chose the Central Europe region, and in particular the following destinations:
1. Prague, Czech Republic
I have heard and read of Prague's beauty for so long. And it has made me "save" this city for in case someone visited me in Europe and asked me to go around. Well, a few months ago I thought my parents were coming so why not? Haha 😛 .
2. Budapest, Hungary
I went to Budapest for a long weekend trip last year and I was impressed. It is also not very far away from Prague too thus making the transportation side arrangement much easier. I knew my parents (and aunt) would love this city.
3. Hallstatt, Austria
Instagrammers would have been familiar with the beauty of this Austrian village; and so obviously we would like to see it with our own eyes, haha. It is located not very far away from Salzburg too, meaning we can use this city as our "base". My parents and I have visited Salzburg in 2012, btw.
4. Munich, Germany
Munich is just nearby from Salzburg; and the presence of Munich International Airport makes it a perfect destination for our last stop on this trip. I like Munich as well so its beauty certainly helps. Also the amazing Neuschwanstein Castle is located relatively closeby Munich, making a one day trip possible from this city! So we plan to go there too!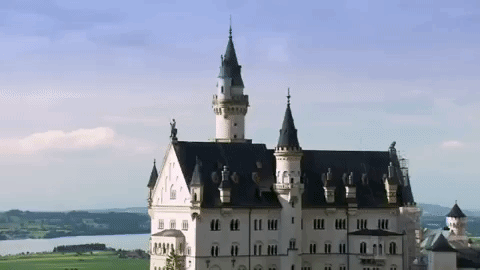 ***
As for transportation, obviously we would take some flights, haha; but the routings are all direct and super efficient. I arranged it this way as I knew I would be travelling not by myself, so minimizing potential disruption and, thus, drama sounded like a wise precaution, lol 😆 . Anyway, here is the flying map this time around:
The flights to/from Amsterdam would be with KLM, and the Prague-Budapest flight would be with Czech Airlines with their ATR 72-500! Wow the last time I flew an ATR 72-500 was in 2010, almost nine years ago! Haha 😛 . Anyway, we would take the trains from Budapest to Salzburg, and also from Salzburg to Munich.
So yeah, I am quite excited about this plan. So I am going on vacation … just again! Lol 😆
BAHASA INDONESIA
Seperti yang kuceritakan Desember kemarin, jadwal travelling-ku sampai Mei ini sudah lumayan penuh banget selama beberapa waktu, haha. Bahkan, sudah lama terencanakan bahwa aku akan memiliki dua perjalanan besar di musim semi ini! Yang pertama adalah perjalanan musim semiku ke Asia Tenggara baru-baru ini, yang mana ceritanya masih belum selesai, haha. Dan karena yang kedua sudah akan segera dimulai, sudah waktunya juga sih untuk aku mengungkapkan destinasinya, haha 😛 .
Tapi pertama-tama, cerita di balik layar dari perjalanan ini dulu ya. Sudah lama banget orangtuaku, terutama mamaku, ingin pergi ke Belanda di musim semi. Alasannya sih jelas karena kekeceannya musim semi di sini dengan semua bunga-bunganya itu kan ya, dan juga Keukenhof tentunya. Jadilah tahun lalu ketika aku menemukan tiket promo yang oke banget dari Garuda Indonesia untuk perjalanan pulang pergi ke Amsterdam di paruh kedua April, mereka langsung aku beri tahu. Dan tiketnya mereka beli.
Tapi kemudian papaku meninggal dunia Maret kemarin ini. Kejadiannya memukul sekali. Dan selama beberapa hari kami tidak yakin akan kelangsungan perjalanan ini. Tapi kemudian salah seorang tanteku bilang bahwa ia mau menemani mamaku jalan ke Eropa kalau misalnya mamaku masih mau pergi. Nah kemudian kebetulan banget ya, tepat di hari papaku dikremasi, kami mendapatkan pemberitahuan bahwa aplikasi visa Schengennya papaku sudah berhasil dan paspornya telah dikirimkan dengan visa baru yang berlaku di dalamnya. Mamaku menginterpretasikan kebetulan ini sebagai pertanda bahwa ia tetap harus berangkat.
Oke deh semua sudah terencana sekarang. Semua tiketnya papaku bisa di-refund penuh (walaupun tiket promo) karena death case. Aku juga merasa tidak perlu khawatir karena akan ada tanteku yang menemani mamaku (karena kan aku masih tetap harus ngantor ya selama beberapa hari ketika mamaku di Eropa ini; sehingga dengan begini kan mamaku jadi tidak sendirian doang gitu). Dan toh kami semua berpikir perjalanan ini akan baik pula bagi mamaku karena perubahan suasananya kan. Nah seperti yang kuceritakan beberapa waktu yang lalu, kini mereka sudah tiba di Amsterdam.
***
Jadi kemana aja nih kami di Eropanya? Kali ini kami memilih area Eropa Tengah gitu lah, lebih detailnya tujuan-tujuan berikut:
1. Praha, Republik Ceko
Sudah semenjak lama banget aku sudah mendengar dan membaca cerita bahwa Praha itu cantik banget. Tapi justru karena itu lah kotanya aku "simpan" untuk situasi ketika ada yang berkunjung ke Eropa dan mengajakku keliling gitu. Nah jadilah beberapa bulan lalu aku pikir kan pas nih orangtuaku mau datang, jadi ini adalah saatnya untuk mengunjungi kota ini kan ya? Haha 😛 .
2. Budapest, Hungaria
Aku pergi ke Budapest untuk sebuah long weekend tahun lalu dan aku suka banget akan kotanya. Lokasinya pun nggak jauh-jauh amat lah dari Praha sehingga urusan transportasinya juga gampang. Aku tahu orangtuaku (dan tanteku) akan suka kota ini.
3. Hallstatt, Austria
Yang aktif di Instagram mah pasti familier dengan kekecean desa di Austria ini ya; makanya kami juga penasaran ingin melihat langsung juga. Desa ini berlokasi tidak jauh dari Salzburg, yang mana artinya kami bisa menggunakan kota ini sebagai "base". Salzburg sendiri sudah pernah aku kunjungi bersama orangtuaku di tahun 2012, btw.
4. Munich, Jerman
Munich berlokasi tidak jauh dari Salzburg; dan keberadaan Bandara Internasional Munich membuatnya sebagai destinasi yang sempurna sebagai tempat tujuan akhir dari perjalanan ini. Pun aku juga suka kotanya sih sehingga kecantikannya ini jelas membantu. Dan juga Kastil Neuschwanstein yang cetar banget itu berlokasi relatif dekat dari Munich, yang memungkinkan untuk one day trip kesana! Dan kami juga berencana kesana!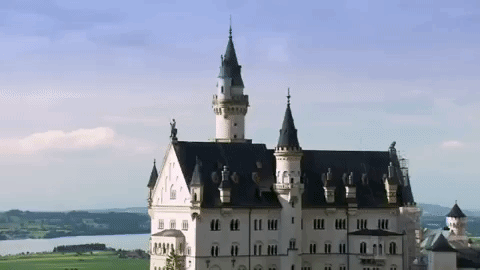 ***
Untuk urusan transportasi, jelas kami akan terbang beberapa kali, haha; tapi rutenya adalah rute langsung yang sangat efisien sih. Sengaja aku atur seperti ini karena kan aku tidak akan pergi sendirian ya, yang mana meminimalisir potensi gangguan dan juga drama rasanya kok adalah sikap yang bijak, haha 😆 . Kayak gini ini deh rute penerbangan kali ini:
Penerbangan dari/ke Amstedamnya adalah dengan KLM, dan penerbangan Praha-Budapest adalah dengan Czech Airlines dengan pesawat ATR 72-500nya! Wow terakhir kali aku terbang dengan ATR 72-500 kan di tahun 2010 ya, sudah hampir sembilan tahun yang lalu! Haha 😛 . Anyway, kami akan naik kereta dari Budapest ke Salzburg, dan juga dari Salzburg ke Munich.
Jadi ya gitu deh, aku amat excited dengan rencana ini. Dan jadilah aku akan pergi liburan … lagiii! Huahaha 😆