ENGLISH
For whatever reason, there was one question that I got asked quite a lot during my 2018 year end trip. It all started at the reception of the Delta Sky Club at Detroit Metropolitan Airport while transitting to Miami. The lounge agent asked me … if I was sure that I was over 21!! Lol 😆
I mean, of course I was sure that I was over 21! I turned … 30 (😱) last year and made a big deal out of it by organizing a late Summer trip to New York and Washington, D.C. to celebrate the "event". I even gave myself a present by getting myself a Final ticket to the US Open, thus getting one step closer in fulfilling my dream to visit all the four grandslam tennis tournaments in the world!
So yeah, obviously I was sure I was over 21 😛 . Though, of course in reality I just answered with a "Yes". Even though inside I was like: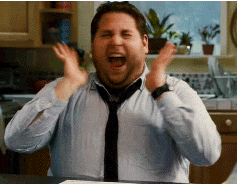 She then said that she asked only because I looked really young, which I obviously replied with a "thanks", haha 😛 .
I thought this was a one off, but it was not. I got asked the same question quite a lot in both Miami and Austin (but not much in New York, lol 😆 ), but not from random, complete strangers. I got asked at restaurants and bars, that served alcoholic drinks, haha. The question wasn't always exactly the same though, some were asking to see my identification, haha 😛 .
I already suspected it had something to do with the legal age limit in the United States; and the following sign at the Air France Lounge at New York -John F. Kennedy International Airport confirmed this:
Haha 😛 .
As though the case with anything excessive, it was nice at first, but after some point it got quite … "annoying". You know, having to reach my ID to prove my age every single time! But nonetheless, I guess I should still take all these experiences as one big compliment! Hahaha 😛 .
BAHASA INDONESIA
Entah mengapa, ada satu pertanyaan yang terus-terusan aku dapatkan di perjalanan akhir tahun 2018ku. Rangkaian ini dimulai di lobby-nya Delta Sky Club di Bandara Detroit Metropolitan ketika aku transit menuju Miami. Petugas lounge-nya bertanya … jika aku yakin aku berumur lebih dari 21 tahun!! Huahahaha 😆
Yaaaa, jelas banget lah ya aku yakin aku berumur lebih dari 21 tahun! Aku berulang-tahun ke … 30 (😱) tahun lalu yang mana karenanya aku heboh dan lebay sendiri sampai-sampai mengadakan perjalanan akhir musim panas ke New York dan Washington, D.C. untuk merayakan "acara" ini. Bahkan aku memberikan diriku sendiri hadiah berupa tiket babak final turnamen US Open, yang berarti satu langkah lebih dekat untuk memenuhi mimpiku mengunjungi kesemua empat turnamen tenis grandslam di dunia!
Jadi, jelas lah ya aku yakin aku berumur lebih dari 21 tahun 😛 . Ya tapi jelas sih pada kenyataannya pertanyaan ini aku jawab dengan jawaban sopan "Ya" saja. Walaupun di dalam hati, aku: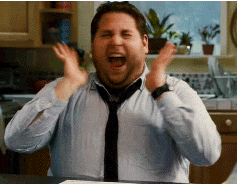 Ia kemudian menjelaskan bahwa ia bertanya karena aku nampak muda sekali, yang mana jelas dong ya aku jawab dengan terima kasih, haha 😛 .
Aku kira ini hanya kejadian sekali lalu saja, tapi ternyata aku salah. Lagi-lagi aku sering mendapatkan pertanyaan yang sama di Miami dan Austin (tapi jarang sih di New York, haha 😆 ). Tapi kuamati pertanyaannya bukan datang dari orang asing random juga sih. Aku sering ditanyai pertanyaan ini di … restoran dan bar, yang menyediakan minuman beralkohol, haha. Jelas bentuk pertanyaannya tidak selalu sama, dimana terkadang beberapa petugasnya malah langsung aja gitu meminta untuk melihat tanda pengenalku, haha 😛 .
Aku sudah menduga ini kemungkinan besar ada hubungannya dengan batasan umur legal di Amerika; dan peringatan berikut ini di Lounge Air France di Bandara Internasional John F. Kennedy di New York mengkonfirmasi dugaanku ini:
Haha 😛 .
Seperti halnya dengan apa pun yang berlebihan, walaupun awal-awalnya ini asyik juga, tapi lama-lama pertanyaannya menjadi … agak "menyebalkan" loh. Ya soalnya kan setiap kali ditanya aku jadi harus mengeluarkan tanda pengenal untuk membuktikan umurku kan ya! Kan jadi repot, haha. Tapi walaupun begitu, sepertinya aku tetap harus memandang semua pengalaman ini sebagai pujian kan ya! Hahaha 😛