ENGLISH
Last week I ordered two new furnitures from IKEA. One was a night stand for my bedroom and the other was a rack for my kitchen. While they were delivered under one delivery number, each actually had their own shipment number as each was packed on its own (because of the size, and weight, haha).
Anyway the delivery was supposed to take place on Saturday, which, of course, was perfect for me! Well, it was "perfect" only until I got the estimated delivery time which coincided with my nap time, haha 😛 (Sometimes I like to use Saturday to catch up on my sleep 😛 ). But fine, I rearranged my schedule that day and I napped a bit earlier. Though the nap became not so good because I told myself (and mind) to get up before the specified delivery time.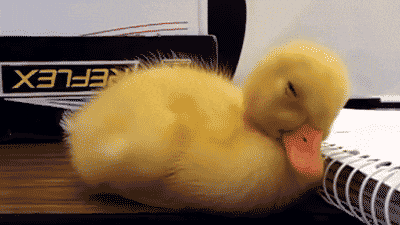 But I waited and waited, and noone came nor ring my bell; even until the specified time window had passed. I then checked the status only, only to see that it had been delivered … to my neighbour! Like, seriously? I mean, I was 100% sure my doorbell worked because just the day before, another delivery man rang my bell to deliver a package for my neighbour (who was away at the time).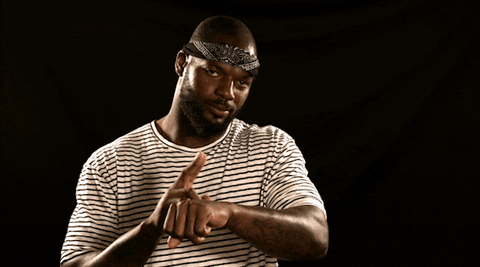 I then checked my mailbox and indeed I got the official note that the package had been delivered to one of my neighbours. This means that the delivery guy knew where my apartment was, but still chose not to ring my bell? 🙄 Anyway, I then went to the neighbour and retrieved my package, only to find that only one of the two furnitures that was delivered!! 🙄 Though for this, perhaps because of the total size and weight, for courtesy reason it wouldn't have been nice to leave both items at my neighbour.
Anyway, I then checked the status online again, and indeed it stated that only one of the two items that had been delivered. Because the next day was Sunday, the next item would be delivered … on Monday, at working hours! Darn!
At first it was said to be at 1 PM but on Monday morning it was revised to a much "better" 3:30 PM slot. And so I left my office a bit early that day; only to find out that … the package had also been delivered! The package had been place just outside of my door when I arrived at my apartment! So apparently they stuck with the 1 PM delivery time (despite the online status indicating otherwise), and thankfully one of my neighbours was at home at the time.
Yeah, it was quite some delivery experience I had last week. A delivery experience which … really messed my schedule up, lol 😆 .
BAHASA INDONESIA
Minggu lalu aku membeli dua mebel baru dari IKEA. Satu adalah sebuah night stand (apaan sih bahasa Indonesianya? Maksudnya meja/lemari kecil untuk di samping tempat tidur itu lho) dan yang satunya adalah sebuah rak untuk dapur. Walaupun keduanya diantarkan dalam satu nomor pengantaran, masing-masing barang sebenarnya memiliki nomor pengirimannya sendiri-sendiri karena barangnya dipak terpisah (karena ukuran, dan beratnya, haha).
Anyway barangnya dijadwalkan dikirimkan di hari Sabtu, yang mana jelas sempurna banget lah untukku! Yah, "sempurna" hanya sampai ketika aku mendapatkan perkiraan waktu pengantarannya sih, yang bentrok dengan jadwal tidur siangku, haha 😛 (Terkadang aku suka tidur siang di hari Sabtu untuk mengejar ketertinggalan tidur 😛 ). Tapi baiklah, jadwalku hari itu aku atur ulang dan aku tidur siang agak awalan saja. Tapi sebagai akibatnya ya tidur siangnya jadi kurang memuaskan karena aku bilang pada diri (dan pikiran)-ku sendiri untuk bangun sebelum jam pengirimannya dijadwalkan.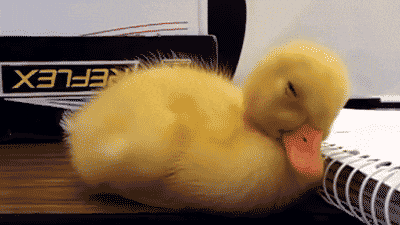 Aku menunggu dan menunggu, tapi tidak ada yang mengebel apartemenku; bahkan hingga jendela waktu pengirimannya sudah lewat. Status pengiriman kemudian aku cek online, dan ternyata barangnya telah diantarkan … ke tetanggaku dong! Yang bener aja ini? Maksudku, aku yakin 100% bel apartemenku baik-baik saja kok karena baru sehari sebelumnya, ada petugas paket lain yang mengebel apartemenku untuk menitipkan paket untuk tetanggaku (yang waktu itu sedang tidak di rumah).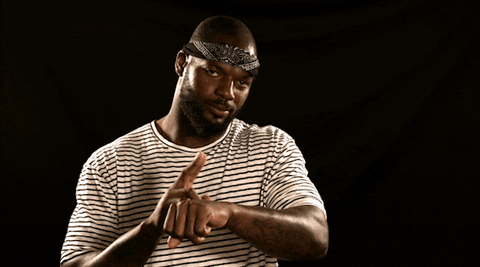 Aku kemudian mengecek kotak suratku dan memang aku mendapatkan nota pemberitahuan resmi bahwa paketnya sudah diantarkan ke salah satu tetanggaku. Ini artinya orang paketnya tahu apartemenku di mana, tapi memutuskan untuk tidak mengebel apartemenku? 🙄 Anyway, aku kemudian pergi ke tetanggaku itu dan mengambil barangku, yang mana ternyata hanya satu dari dua mebelnya aja yang diantarkan!! 🙄 Eh tapi ini sih masuk akal juga sih ya karena kalau menurut ukuran dan beratnya, nggak enak juga kan ya untuk menitipkan keduanya di tetanggaku ini.
Anyway, statusnya aku cek online lagi, dan ternyata memang disebutkan bahwa baru satu dari dua barangnya yang telah diantarkan. Karena keesokan-harinya adalah hari Minggu, barang keduanya baru akan diantarkan … di hari Senin dong, mana pas jam kantor pula! Sial!
Awalnya disebutkan akan diantarkan jam 1 siang (Ih!) tapi di hari Senin pagi direvisi ke jam 3:30 sore yang jauh lebih mendingan lah ya. Jadilah aku pulang awal hari itu; hanya untuk mendapatkan bahwa … barangnya sudah diantarkan dong! Paketnya sudah berada di depan pintu apartemenku ketika aku tiba di rumah! Jadi ternyata mereka tetap mengirimkannya di slot jam 1 siang itu (walaupun statusnya online mengindikasikan jam lan), dan beruntung waktu itu salah satu tetanggaku sedang berada di rumah.
Ya gitu deh pengalamanku dengan delivery barang minggu lalu. Pengalaman delivery yang … lumayan mengganggu jadwalku, huahaha 😆 .