ENGLISH
I went to Lyon for a weekend trip in early December for the annual Fête des Lumières, or the Festival of Light, following Aggy's recommendation 😀 . As I arrived in Lyon only on Saturday afternoon and I left quite early on Sunday, I dedicated my entire time there for the festival. As I have been to Lyon a couple of times before anyway, I have decided for this post to solely focus on the festival only. I hope you don't mind 😀 .
Anyway understandably the Festival of Light took place … in the evening! *You think?* Lol 😆 . That day (a Saturday), it was scheduled to run from 8 PM to midnight. But as it was my first time for the festival and I knew a lot, lot of people would come (They attracted 1.8 million of visitors last year), I decided to go to the area quite early. A lot of people were already there too by the time I arrived, despite the drizzle.
Nonetheless just before 8 PM, some of the installations were already "run". And then I started to understand why this event gained so much popularity, in one word it was MAGNIFICENT!! This Festival of Light was not JUST a festival of light, it was more of a contemporary art Festival of Light, where the artists played around with light and sound to produce beautiful shows on many of Lyon's landmarks.
For example, here is the Saint Jean Cathedral from my visit in 2014:
and here is what they "did" on the cathedral this year:
*MIND BLOWN*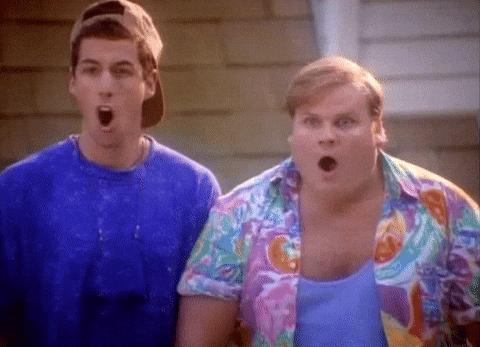 Arguably the area of the Saint Jean Cathedral was the most crowded one of the event where the organizer even had to redirect the crowd flow to maintain order. This perhaps also had something to do with it being in the Vieux Lyon (Old Lyon) area where the space tend to be narrower anyway. But indeed there were just so many people too that it was difficult to move around! Some people even decided to climb up the muddy hill nearby to get an unblocked view towards the cathedral. If it weren't for my new beige shoes, I would perhaps have followed suit, haha.
There were many other (art) installations throughout the city; most of them were "smaller" standalone artworks, while some others were more of a show, like the following for example:
As you can (hopefully) see, everything was really, really beautiful! I guess France held true to its "artistic" image with this festival here as … in my personal opinion, this was literally the best Festival of Light that I have seen. It was very apparent the amount of creative and artistic thought, work, and effort that was thrown into this annual event. And even to be honest, I prefer this festival much more than the Amsterdam Light Festival 🙈!
So no wonder how popular this event has become!! Though of course the popularity meant high demand which resulted in (1) a lot, lot of people coming and, hence, (2) spiking accommodation rate. So you would really need to plan really in advance for a visit to this festival.
And in case you are wondering about the safety-side especially with the recent situation in France, well, there were a lot of policemen and security (with machine guns) deployed to guard the event. There was even a helicopter patrolling from the sky. While there were a couple of mini incidents before the event started (which were quickly handled by the police, who were always ready), I felt like once the event started, it all went so smoothly and … I felt peaceful!
Anyway, as a side note here, while Lyon is famous as the French culinary capital, I would suggest for you to set aside the food part in a trip to Lyon for this festival, especially when your time frame is limited like me. There were just so many people that pretty much every restaurant was full! I ended up having a light meal at my hotel before going and had a fast food pasta later in the evening; because I had to eat something and I practically saw no other options, haha.
So yeah, now I can say that La Fête des Lumières is definitely an amazing festival to visit in December!! If you happen to think of a trip to Europe in this month, I would definitely suggest this event. Though, as I said above, you would need to plan way in advance!
BAHASA INDONESIA
Aku pergi dalam sebuah perjalanan akhir pekan ke Lyon di awal bulan Desember untuk acara tahunan Fête des Lumières, alias Festival Cahaya, berkat saran dari Aggy ini 😀 . Aku tiba di Lyon di hari Sabtu siang dan aku sudah pulang di awal hari Minggu, jadilah memang keseluruhan waktuku di sana aku dedikasikan untuk festivalnya. Karena aku sudah pernah ke Lyon sekian kali sebelumnya, aku putuskan posting kali ini akan fokus ke festivalnya saja dah. Semoga berkenan 😀 .
Anyway jelas yang namanya Festival Cahaya itu berlangsungnya … di malam hari! *Menurut ngana?* Haha 😆 . Hari itu (hari Sabtu), acaranya dijadwalkan untuk berlangsung dari jam 8 malam hingga tengah malam. Tapi karena ini adalah kali pertama aku mengunjungi festivalnya dan aku tahu akan ada banyak banget pengunjungnya (Tahun lalu festivalnya menarik 1,8 juta orang pengunjung), aku memutuskan untuk berangkat ke area festivalnya agak awal. Waktu itu juga sudah ada banyak orang di sana, walaupun cuaca ternyata sedang sedikit gerimis.
Sebelum jam 8 malam pun ternyata sudah ada beberapa instalasi yang mulai "dimainkan". Dan jadilah aku baru sadar mengapa acara ini mendapatkan popularitas yang sebegitunya, karena dalam satu kata acaranya BUAGUS BANGET NGET!! (Eh ini tiga kata ya? Haha 😛 ) Festival Cahaya ini bukan SEKEDAR festival cahaya saja, tapi lebih ke pertunjukan karya seni kontemporer dalam bentuk Festival Cahaya, dimana para artis bermain dengan cahaya dan suara untuk menghasilkan pertunjukan-pertunjukan yang indah di banyak landmark-nya Lyon.
Misalnya saja, berikut ini fotoku bersama Katedral Saint Jean dari kunjunganku di tahun 2014:
dan berikut ini apa yang mereka "lakukan" terhadap katedralnya:
*MIND BLOWN*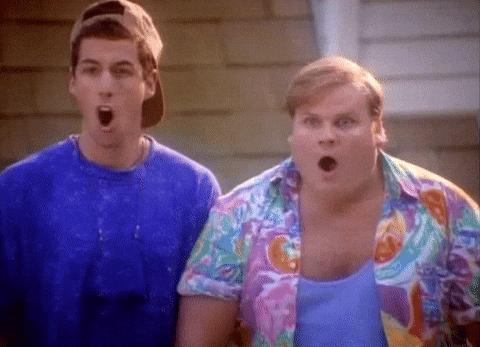 Nah areanya Katedral Saint Jean ini sepertinya adalah area yang paling ramai dari festivalnya sih dimana sampai-sampai pengelola acaranya pun harus mengatur arus gerak agar lalu-lintas pengunjungnya berjalan dengan mulus. Ini juga mungkin disebabkan karena lokasinya yang berada di Vieux Lyon (Kota Tua Lyon) yang mana memang apa-apanya kan cenderung sempit ya. Eh tapi memang pengunjungnya pun juga buanyak banget sih sehingga susah loh untuk bergerak saking ramainya! Beberapa orang bahkan memutuskan untuk nekad memanjat bukit yang berlumbur supaya mendapatkan pemandangan yang tidak terhalang ke arah katedralnya. Kalau nggak ingat aku sedang mengenakan sepatu baru warna beige-ku, mungkin aku juga sudah ikut-ikutan, haha.
Ada banyak karya-karya (seni) lainnya di seluruh penjuru kotanya; kebanyakan adalah karya-karya seni "lebih kecil", sementara yang lainnya berupa pertunjukan singkat gitu, seperti misalnya berikut ini:
Seperti yang (mudah-mudahan) sudah jelas sekarang, semuanya indah banget! Aku rasa Prancis sungguh-sungguh memegang teguh image "artistik"-nya dengan festival ini karena … menurut pendapatku pribadi, ini adalah Festival Cahaya paling keren yang pernah aku lihat. Jelas banget banyaknya upaya, kerja, dan pemikiran kreatif dan artistik yang dituangkan untuk acara tahunan ini. Dan sejujurnya, menurutku festival ini lebih oke daripada Amsterdam Light Festival deh 🙈!
Jadi jelas nggak heran lah ya acara ini menjadi populer banget!! Walau tentu saja popularitas ini berujung pada permintaan yang tinggi sehingga (1) ada banyak banget nget orang yang datang dan, sehingga, (2) rate/biaya akomodasinya juga jadi ikutan naik banyak. Hukum ekonomi kan. Jadi kunjungan ke festival ini beneran harus sudah dipersiapkan dengan matang dari jauh-jauh hari.
Dan juga ada yang penasaran dengan sisi keamanannya, terutama berdasarkan situasi baru-baru ini di Prancis kan. Yah, ada banyak banget polisi dan petugas sekuriti (yang bersenjata) yang bertugas menjaga acara ini. Bahkan ada helikopter yang patroli di langitnya juga loh. Walaupun ada dua insiden mini sebelum acaranya dimulai (yang dengan sigap di-handle polisinya, yang selalu siap), begitu acaranya dimulai, rasanya semuanya berlangsung mulus dan … aku merasa tenang/damai kok!
Anyway, sebagai catatan sampingan, walaupun Lyon terkenal pula sebagai ibukota kulinernya Prancis, aku sarankan untuk lebih baik mengesampingkan agenda makanan deh di perjalanan ke Lyon untuk festival ini, terutama kalau waktunya memang singkat seperti aku kemarin. Ya karena pengunjungnya banyak banget, restoran-restorannya juga pada penuh banget semuanya!! Pada akhirnya aku jadi harus puas dengan menu makanan ringan di hotel sebelum berangkat ke festivalnya dan seporsi pasta fast food di malam harinya. Ya memang karena aku lapar banget dan harus makan sesuatu aja sementara aku tidak melihat adanya pilihan lain, haha.
Ya begitu deh, sekarang aku bisa bilang bahwa memang La Fête des Lumières adalah festival yang keren banget untuk dikunjungi di bulan Desember!! Kalau kebetulan terpikir untuk jalan-jalan ke Eropa di bulan ini, aku sungguh merekomendasikan festival ini deh. Walaupun, seperti yang aku bilang di atas, rencananya harus sudah dibuat dari jauh-jauh hari!