ENGLISH
Since I moved to the Netherlands in 2010, I have had a streak of going on a trip at the end of a year. Well, 2011 being an exception, of course, haha; but other than that year, I went to Italy in 2010, France and Italy in 2012, England in 2013, India in 2014, USA (Boston and New York) and Mexico in 2015, Indonesia in 2016, and USA (San Francisco and Los Angeles) in 2017. And I am happy to share that this streak will continue this year!! 😀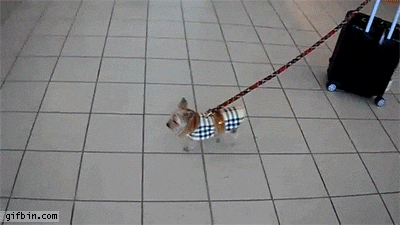 Before revealing where I will go to, I want to first mention that I feel like the planning stage of this trip was one of the most complicated of all of my trips. Though, now that I think about it, the complexity mostly stemmed from arranging the flights between the cities that I would like to visit. You know, because of the high season which prompted many airlines to charge exorbitant rates for their tickets.
Monitoring the flight tickets day to day was such an excruciating exercise where I felt like my patience was really tested! You know,  the thought of "Should I buy this ticket? I know the price is outrageous but so far there hasn't been any sign that it would go down. What if it just keeps going up? But we are still a few months away from the trip. Should I wait? But with this price I might as well just buy a business class ticket", and so on, and so on. I basically became like a laser-focused predator patiently waiting for its prey, for months in this case, haha.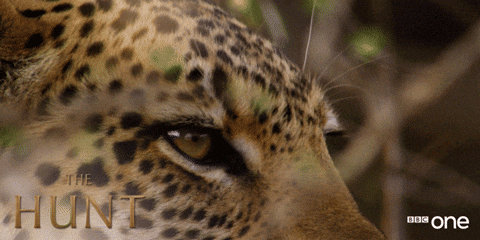 But in the end, my patience paid off as I finally finalized the entire itinerary in late October when, surprisingly, an airline opened a "cheap" fare bucket for exactly the flight that I wanted on the date that I wanted (Well, it wasn't "cheap" per se, but it was cheap relative to what I had been seeing up to that point. But it was nonetheless "cheap" to me because it was actually much lower than what I had budgeted it for! Yeay!! 😀 ).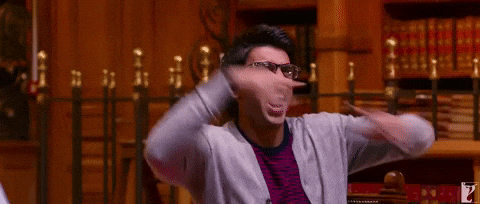 Without further ado, so for the fourth time this year, I am going to the States again! Haha 🙈. Why? Well, because why not! I mean, there are so many different destinations in the United States which I haven't been to. Plus Trans-Atlantic flights between Europe and North America are relatively "cheap" nowadays to the degree that it generally isn't really that difficult to find a good deal, which I obviously did earlier this Summer, haha.
Anyway, but where are in the States? Well, these destinations:
1. Miami, Florida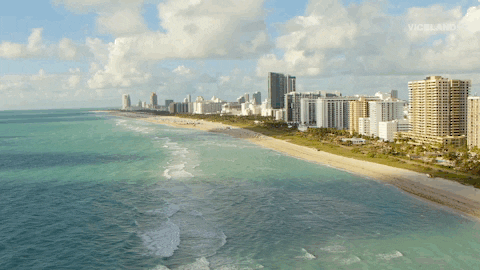 I felt like Florida was the perfect state to visit during this time of the year! And obviously Miami was my first choice! I have wanted to visit Miami for quite some time (I considered it twice, for a Spring trip in 2016 and, actually, also earlier this year, but it did not come through), so I am happy that finally I am going this time around!! 😀
2. Austin, Texas
Originally I planned to only focus on the state of Florida for this trip, with Orlando in mind as my second destination. But I dropped this idea after knowing that Delta dropped their Miami-Orlando flight resulting in a monopoly by American Airlines on this route. This allowed them to charge unreasonably high ticket fare on this short route (IMO). And so I was quickly looking for another destination and after some research, I decided on Austin, the capital city of Texas!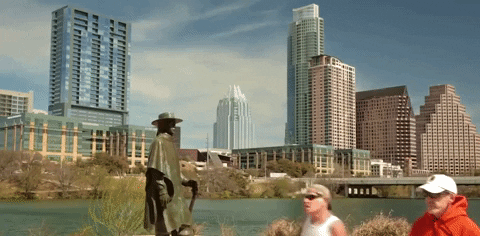 In recent years it seems that this city has become a "hip" destination to visit, which obviously intrigues me! Plus, I also thought it would be a good idea to visit Texas at this time of the year where it shouldn't be that hot climate-wise, haha. So I figured this was actually the perfect opportunity for me to also tick Texas off my bucket list! 😀
3. New York, New York 😛
The "cheap" return ticket from Europe that I found would involve a return flight originating from New York. Logistically, making my way to New York would not be a problem given the very comprehensive flights network in the United States, so I thought why not.
Originally, I planned to use New York only as a "pitstop" where I would arrive there the evening before my flight, stay at an airport hotel for one night, and then fly back to Europe (I chose to stay overnight because "just in case", haha). But then as I said earlier, it really took a lot of time until I finalized the itinerary of this trip. This made way for the Big Three Oh Trip to happen first, and I just LOVED New York so much! This led me to thinking that I MUST change my plan, haha. I then decided to add one extra night and, of course, to stay in Downtown Manhattan, haha 🙈.
Yep, I will be back in New York again! Yeay!! 😀
As usual in a trip of mine, the flights form a big important part of it. Certainly I was looking for a creative routing (but still within reason price-wise, haha 😛 ). And in the end, I think I got it.
For the long-hauls, I would fly Delta to Miami via Detroit (too bad I don't get their A350 AMS-DTW flight, though) and the Air France/KLM combo to go back to Amsterdam from New York via Paris. To get from Austin to New York, I would fly Delta via Atlanta with their new A321s; and I would arrive at La Guardia Airport this time around, which I am super excited about! 😍
Now, the most complicated part of the planning stage of this trip was the Miami-Austin segment, mainly because I constantly found the ticket price to be expensive everytime I "checked"! Only once I saw a "dip" that was with an American Airlines' non-stop flight, which I suspected because at the time they upgraded the flight from being operated with an Embraer ERJ175 to a Boeing 737-800. However, at the time I hesitated a little bit and it was only the next day that I actually became sure that I would buy the ticket. But by then, the price had almost doubled; and it never looked back since (Eventually it even almost tripled, which I found ridiculous). Okay, so no American Airlines this time around.
Upon further research I found that there was actually an alternative airport for travel to/from Miami, that was the airport of Fort Lauderdale. This was nice as it significantly widened my options. But just like Miami, for so long the flight tickets were also mostly expensive; except for a JetBlue's non-stop one that was just above my upper-limit budget-wise. I was willing to justify this fare and put it as my "Plan B" in case nothing else better came up. But then magically at the end of October, JetBlue opened a much lower fare bucket for the exact flight that I was eyeing! So without hesitation I took it! Lol 😆
And with this flight booked, my itinerary was now, finally, complete! Here is how the flying map of this trip eventually took shape:
Yep, nine airports are involved, haha 🙈. And in my opinion it looks exciting! 😛
Anyway, now that everything is set up, I cannot wait!! 😀 Florida, Texas, and New York, here I come!!
BAHASA INDONESIA
Semenjak pindah ke Belanda di tahun 2010, aku selalu pergi dalam sebuah perjalanan di akhir tahun. Eh, kecuali tahun 2011 ding, haha; yang mana selain tahun itu, aku pergi ke Italia di tahun 2010, Prancis dan Italia di tahun 2012, Inggris di tahun 2013, India di tahun 2014, Amerika (Boston dan New York) dan Meksiko di tahun 2015, Indonesia di tahun 2016, dan Amerika (San Francisco dan Los Angeles) di tahun 2017. Dan dengan senang hati aku bilang sekarang bahwa rekor ini akan berlanjut lagi tahun ini!! 😀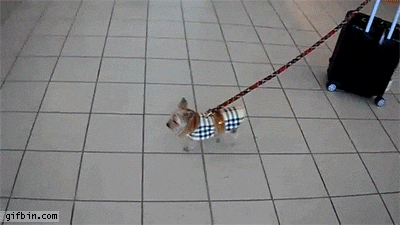 Sebelum aku ceritakan kemana, pertama ingin kusebutkan bahwa rasanya stase perencanaan dari perjalanan kali ini adalah yang paling kompleks deh dari semua perjalananku lainnya. Walau, kalau dipikir-pikir lagi sekarang, kekompleksannya terutama disebabkan oleh pencarian tiket pesawat untuk bepergian di antara kota-kota tujuanku nanti sih, haha. Ya gimana, namanya aja bepergian di musim ramai ya, artinya maskapai-maskapainya juga jadi cenderung membuka harga tiket yang tinggi untuk tiket-tiketnya.
Memonitor tiketnya dari waktu ke waktu adalah pengalaman yang sungguh menyiksa dan aku merasa kesabaranku sungguh diuji! Tahu lah ya, pemikiran "Eh ini tiketnya mending dibeli nggak ya? Iya sih harganya masih tergolong mahal tapi sejauh ini belum ada tanda-tanda bakal muncul tiket promo. Kalau naik terus gimana dong? Tapi kan masih sekian bulan ya dari perjalanannya. Apa sebaiknya tetap menunggu? Eh tapi kalau harganya segini mah mendingan sekalian beli tiket kelas bisnis kali ya", dan seterusnya, haha. Pada dasarnya rasanya aku jadi seperti pemangsa yang amat fokus dalam mengamati gerak-gerik mangsanya, selama berbulan-bulan dalam kasus ini, haha.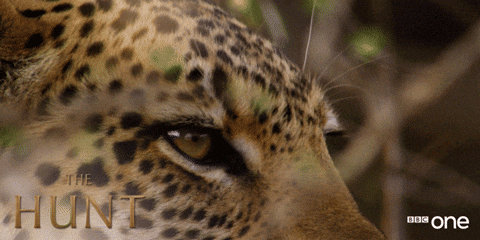 Tapi pada akhirnya, kesabaranku berbuah manis juga dimana akhirnya itinerary-nya aku finalisasi di akhir Oktober dimana, dengan mengejutkan dan tidak disangka-sangka, sebuah maskapai membuka kotak harga "murah" untuk penerbangan yang memang aku incar dan pas di tanggal yang aku rencanakan juga (Eh, tiketnya bukannya "murah" banget sih, tapi maksudnya murah relatif terhadap yang lainnya yang sudah aku amati hingga waktu itu itu. Ah, tapi tetap toh menurutku masih murah kok apalagi harganya jauh lebih rendah daripada apa yang sudah aku budget-kan! Hore!! 😀 ).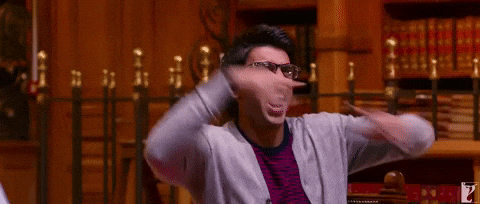 Nah, sekarang waktunya aku sebutkan aku mau kemana ya. Jadi untuk keempat kalinya tahun ini, aku akan pergi ke Amerika lagi! Haha 🙈. Mengapa? Ya, mengapa tidak kan! Maksudku, ada banyak banget loh tempat tujuan di Amerika Serikat yang belum pernah kukunjungi. Apalagi sekarang-sekarang ini tuh penerbangan Trans-Atlantik antara Eropa dan Amerika Utara cenderung "murah" dimana tidak sulit untuk mendapatkan tiket promo. Tiketku ini kutemukan di musim panas kemarin, haha.
Anyway, di Amerikanya kemana aja kalau begitu kali ini? Nah, berikut ini tempat-tempat tujuannya nanti:
1. Miami, Florida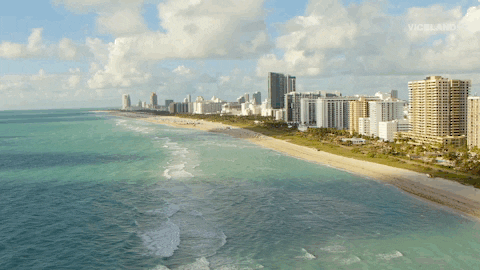 Sepertinya Florida adalah negara bagian yang cocok buat dikunjungi di waktu-waktu sekarang kan ya! Dan jelaslah Miami adalah pilihan pertamaku! Toh sebenarnya sudah lama juga aku ingin pergi ke Miami (Sempat aku pertimbangkan dua kali loh sebenarnya, yaitu untuk perjalanan musim semi di tahun 2016 dan, sebenarnya, awal tahun ini juga, tapi akhirnya aku memilih berkunjung ke tempat lain), jadi senang juga akhirnya aku akan mengunjunginya kali ini!! 😀
2. Austin, Texas
Awalnya aku berencana untuk hanya fokus di negara bagian Florida di perjalanan ini, dengan Orlando sebagai tempat tujuan keduaku. Tapi keinginan ini aku batalkan setelah tahu bahwa Delta menutup rute Miami-Orlando mereka sehingga rute ini jadi dimonopoli oleh American Airlines. Akibatnya harga tiketnya menurutku jadi mahal banget di rute yang sebenarnya pendek ini. Dan jadilah aku mencari tempat tujuan lain dan setelah riset lebih lanjut, aku memilih Austin, ibukota dari Texas!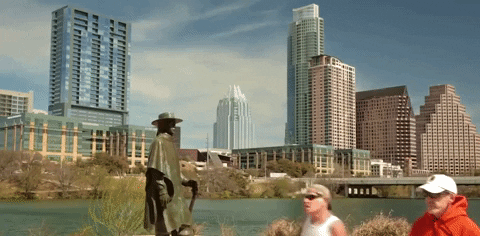 Ceritanya nampaknya beberapa tahun belakangan kota ini telah menjadi tempat tujuan yang "hip" gitu, jadi aku kan penasaran ya! Ditambah-lagi, aku rasa adalah ide yang baik untuk mengunjungi Texas di musim dingin seperti sekarang ini dimana seharusnya dalam hal temperatur semestinya nggak panas lah, haha. Jadilah aku merasa ini adalah kesempatan yang oke juga untuk mencentang Texas dari bucket list-ku! 😀
3. New York, New York 😛 
Dengan tiket pp "murah" yang aku temukan itu, pulangnya aku harus berangkat dari New York. Secara logistik, pergi ke New York sih nggak bermasalah sama sekali mengingat jaringan penerbangan di Amerika yang komprehensif banget kan. Jadi aku pikir mengapa tidak.
Awalnya, aku berencana menggunakan New York sebagai "pitstop" saja dimana aku tiba di sana di malam sebelum penerbanganku, menginap semalam di hotel bandara, dan kemudian pulang ke Eropa (Aku memutuskan untuk menginap untuk "berjaga-jaga" gitu deh, haha). Tapi kemudian seperti yang kubilang di atas, ternyata aku membutuhkan waktu lama banget untuk memfinalisasi itinerary perjalanan ini. Ini berarti aku sempat pergi dulu dalam Perjalanan Besar Tiga Nolku dulu, dan kan aku sungguh SUKA BANGET dengan New York ya! Sepulangnya itu jadi terpikir bahwa aku HARUS mengubah rencanaku nih, haha. Aku kemudian memutuskan untuk menambah satu malam ekstra dan, jelas, akhirnya memutuskan untuk menginap di Downtown Manhattan, haha 🙈.
Yep, aku bakal kembali ke New York lagi deh! Hore! 😀
Seperti biasa di perjalanan-perjalananku, penerbangan adalah bagian penting darinya. Jadi jelas dong ya aku mencari rute-rute yang kreatif (tapi tentu harga tiketnya masih masuk akal, haha 😛 ). Dan pada akhirnya, rasanya aku dapatkan.
Untuk penerbangan jarak jauh, aku akan terbang dengan Delta ke Miami via Detroit (sayangnya aku tidak mendapatkan penerbangan A350 di rute AMS-DTW-nya nih), dan kombo Air France/KLM untuk kembali ke Amsterdam dari New York via Paris. Untuk pergi dari Austin ke New York, aku akan terbang dengan Delta via Atlanta dengan pesawat A321 barunya mereka; dan aku akan tiba di Bandara La Guardia kali ini, yang mana aku sungguh excited banget! 😍
Nah, bagian paling rumit di stase perencanaan perjalanan ini sebenarnya adalah segmen Miami-Austinnya, terutama karena aku hampir selalu merasa harga tiketnya mahal setiap kali aku "cek"! Cuma satu kali saja aku melihat adanya "penurunan" harga tiket yaitu dengan satu penerbangan non-stopnya American Airlines. Ini pun aku duga disebabkan karena waktu itu American Airlines meng-upgrade penerbangannya dari dioperasikan dengan pesawat regional Embraer ERJ175 ke pesawat Boeing 737-800 yang berkapasitas lebih besar. Namun, waktu itu aku merasa sedikit ragu dan baru keesokan harinya aku mantap tiketnya akan aku beli. Namun keesokan harinya itu harga tiketnya sudah naik hampir dua kali lipat dong; dan kemudian setelahnya naik terus nggak pernah turun lagi (Pada akhirnya harganya naik sampai tiga kali lipat pula, yang mana jelas konyol lah ya menurutku). Ya udah deh, nggak terbang dengan American Airlines dah kali ini.
Setelah riset-riset lebih jauh, aku baru menyadari bahwa sebenarnya ada bandara alternatif untuk pergi ke/dari Miami, yaitu bandara di Fort Lauderdale. Ini jelas oke banget karena sungguh sangat membuka pilihan yang tersedia bagiku. Tapi seperti Miami, untuk sekian waktu yang lama banget harga tiket dari sana juga tergolong mahal banget; kecuali satu penerbangan non-stop dengan JetBlue yang tiketnya dibuka di harga yang berada sedikit di atas batas atas budget-ku. Aku mau untuk menjustifikasi harga tiket ini sebagai "Rencana B"-ku andaikata tidak ada tiket lain yang oke yang kemudian muncul. Tapi kemudian secara ajaib di akhir Oktober, JetBlue membuka harga tiket yang jauh lebih rendah dong untuk penerbangan yang memang aku incar, pas di tanggal yang aku inginkan! Jadilah tanpa ragu langsung tiketnya aku ambil! Haha 😆
Dengan pembelian tiket JetBlue ini, akhirnya itinerary perjalananku ini komplit sudah. Dan jadilah ruteku kali ini bakal nampak seperti ini:
Yep, sembilan bandara terlibat dah, haha 🙈. Dan menurutku rutenya lumayan seru! Hahaha 😀 .
Anyway, karena sekarang keseluruhan rencananya sudah tersusun dengan rapi, aku nggak sabar nih!! 😀 Florida, Texas, dan New York, aku datang!!