ENGLISH
This week has been … interesting to say the least.
First of all, the temperature has been getting colder and colder. Even at some points this week, the real feel temperature went subzero! Haha 😀 . This put my new winter jacket to the test though; and I am glad to say that it passed with flying colors. This means I am also happy because this assures me that my new winter jacket is a good investment! Haha 😛
Secondly, I already made some arrangements for a couple of trips this next coming Spring, haha 😛 . Well, not everything has been set at this point so I am afraid I still have to keep this to myself from now, haha. But at the very least the timeline is a little bit clearer now, as what how my months this Spring would look-like, at least work-wise, has taken a clearer shape. But nonetheless, I am excited already!
And lastly, for whatever reason somehow the days felt shorter than usual this week. I know, I know, we are still about a month away to this year's winter solstice, which means we are still in the period where day(light) is indeed getting shorter each day. But what I mean here is my perception on the length of the days, in particular in relation to my days at work.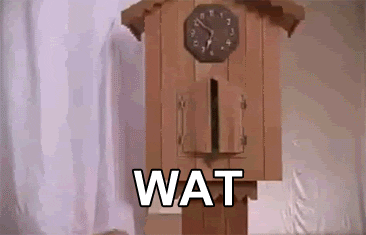 Multiple times this week when I checked the time at work somehow I felt like it was almost time to go home, meaning I had been working almost all day! Haha 😛 . This was good, though, because indeed I felt like my productivity was great this week. But what I couldn't wrap my head around to is why I felt this way. It was not that this week was any different than any of my other weeks in terms of my workload, to be honest, haha…
Did anybody else feel the same?
BAHASA INDONESIA
Minggu ini … adalah minggu yang menarik dan cukup unik.
Pertama-tama, suhu udara jelas sudah semakin dingin. Bahkan di beberapa waktu minggu ini, real feel suhunya sudah berada di digit negatif, alias di bawah nol derajat, loh! Haha 😀 . Ini menjadi tes pertama jaket musim dingin baruku sih; dan aku lega jaketnya untungnya lulus dengan memuaskan. Ini juga berarti aku senang karena ini meyakinkanku bahwa jaket musim dingin baru ini adalah investasi yang tepat! Haha 😛 .
Yang kedua, aku telah mulai merencanakan beberapa perjalanan nih untuk musim semi tahun depan, haha 😛 . Yah, sekarang persiapannya masih belum semuanya selesai/siap sih jadi untuk saat ini masih belum bisa aku ceritakan, haha. Tapi setidaknya timeline mengenai kapan aku bisa perginya sudah agak lebih jelas lah saat ini; terutama berkenaan dengan kegiatan-kegiatan dan agenda-agenda di kantorku di bulan-bulan segitu yang sekarang sudah mulai agak lebih jelas terbentuk. Ah biarpun begitu aku sudah mulai merasa excited nih!
Dan yang terakhir, entah mengapa minggu ini siang hari terasa lebih pendek daripada biasanya deh. Aku tahu, memang kita masih sekitar satu bulan sebelum winter solstice tahun ini, yang mana memang artinya kita masih berada di periode dimana lamanya siang bertambah pendek terus setiap harinya. Tapi yang aku maksud di sini adalah persepsiku akan panjang suatu hari, khususnya dalam kaitannya dengan panjang hariku di kantor.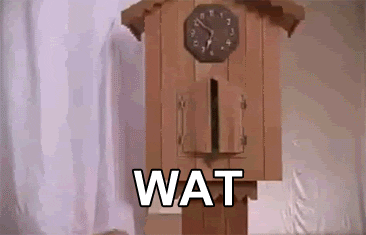 Beberapa kali minggu ini ketika aku mengecek jam di kantor, ternyata sudah sore banget dan hampir saatnya untuk pulang, yang mana berarti aku sudah hampir bekerja seharian! Haha 😛 . Ini bagus sih sebenarnya, karena memang produktivitasku di kantor baik minggu ini. Tapi yang aku masih nggak mengerti adalah mengapa aku merasa demikian. Padahal kalau dipikir-pikir sebenarnya workload-ku minggu ini nggak beda-beda amat lah daripada minggu-minggu lainnya, haha…
Apakah ada yang merasa sama?