ENGLISH
As my Instagram (@azilko) followers know, I went on a weekend trip this weekend. Because it is Fall here in the Northern Hemisphere, I went to:
Yeah, Madrid!
Actually my decision to go to Madrid this time around stemmed in July when Routesonline noted that Air Europa would operate one of their twice daily Madrid-Amsterdam vv flight with a Boeing 787-8 Dreamliner starting from 28 October 2018. I had never flown Air Europa before and flying intra-Europe with a widebody would certainly be fun, so I thought why not.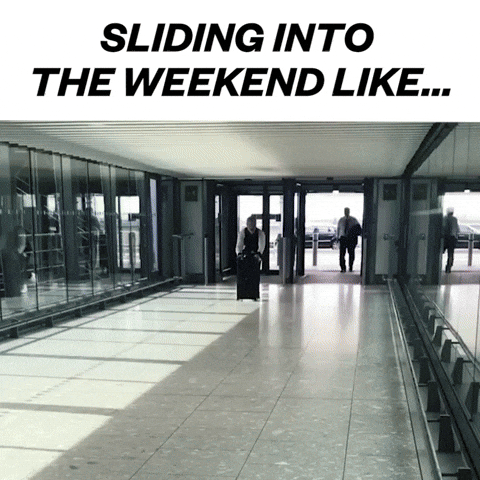 Not long after, I found a great one-way deal on a ticket to Madrid with the Dreamliner flight, which I bought without hesitation. Their Dreamliner flight to Amsterdam departed Madrid early in the morning making the flight not ideal as my return flight for this trip, and so I wasn't interested in a return ticket with them as their other daily flight was operated only with a Boeing 737-800. From my research, it appeared there was no service in Air Europa's European economy class flights. And so if I were to fly a Boeing 737, I might as well just fly KLM as the ticket fare difference wasn't that much anyway; on top of one of KLM's more ideal flight departure time to Amsterdam. And so for the return I bought a one-way KLM ticket 😀 .
And then in September I learned that my Air Europa flight was swapped to an Airbus A330-200. This swap wasn't a big deal because an A330 was still a wide-body; but I was hoping they would not swap it further to a Boeing 737-800, haha 😛 . Thankfully they didn't and eventually, I flew this:
I will write further about this flight on a separate post, plus a comparison with the KLM flight back to Amsterdam.
Anyway, I already visited Madrid once in early 2013. I had an okay impression of the city at the time, which perhaps explained why I hadn't come back to this Spanish capital since then prior to this trip (Well, I guess my Avgeek Weekend Trip two years ago didn't count as I only used the airport to fly LATAM Chile's fifth freedom flight to Frankfurt in business class 😛 ).
Madrid turned out to be nice, even actually nicer than how I remembered it! Haha 😛 This was, perhaps, also partly because it was always nice to go on a short trip to Spain to briefly escape from the Dutch Fall, haha.
Anyway, here are some photos as teasers of the trip:
BAHASA INDONESIA
Seperti yang followers Instagram (@azilko) ketahui, aku pergi dalam sebuah perjalanan akhir pekan di akhir pekan kemarin ini. Karena sekarang adalah musim gugur di belahan Bumi utara, aku pergi ke:
Yep, Madrid!
Sebenarnya keputusanku untuk pergi ke madrid kali ini muncul kira-kira bulan Juli kemarin ketika Routesonline memberitakan bahwa Air Europa akan mengoperasikan salah satu dari dua penerbangan harian Madrid-Amsterdamnya pp dengan pesawat Boeing 787-8 Dreamliner mulai 28 Oktober 2018. Aku belum pernah terbang dengan Air Europa sebelumnya dan terbang di dalam Eropa dengan pesawat berbadan lebar kan pasti seru ya, jadilah aku berpikir mengapa tidak.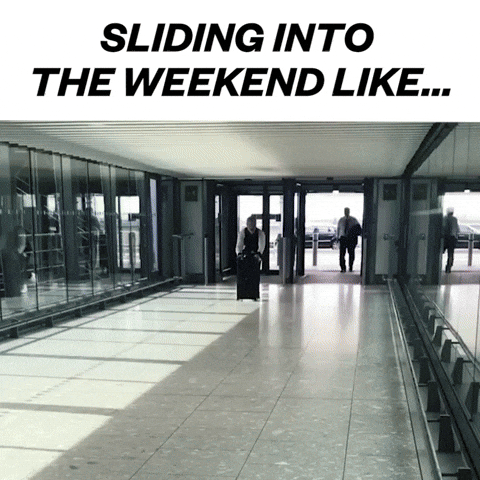 Tak lama kemudian, aku menemukan tiket satu arah promo ke Madrid dengan penerbangan Dreamliner ini, dan langsung aku beli. Penerbangan Air Europa dengan Dreamliner ke Amsterdam berangkat dari Madrid pagi banget sehingga jelas tidak ideal untuk perjalanan ini. Inilah mengapa aku tidak tertarik untuk membeli tiket pp karena penerbangan mereka yang satunya adalah dengan pesawat Boeing 737-800. Dari hasil risetku, nampaknya Air Europa tidak memiliki layanan apa-apa di kelas ekonomi. Ya jadi kalau memang harus terbang dengan Boeing 737-800, jelas mendingan aku terbang dengan KLM aja lah ya. Manalah harga tiketnya toh hampir sama, apalagi salah satu jadwal keberangkatan penerbangannya KLM dari Madrid itu enak banget. Jadilah untuk pulangnya aku membeli tiket satu arah dengan KLM 😀 .
Dan kemudian di bulan September aku baru menyadari bahwa penerbangan Air Europaku tiba-tiba diganti dengan pesawat Airbus A330-200 dong. Pergantian ini bukan masalah besar bagiku sih sebenarnya karena A330 kan masih pesawat berbadan-lebar ya, pokoknya selama nggak diganti lebih jauh menjadi Boeing 737-800 aja dah, haha 😛 . Beruntung memang tidak ada pergantian lebih jauh lagi dimana akhirnya, aku terbang dengan pesawat ini:
Anyway, aku sudah pernah mengunjungi Madrid satu kali sebelumnya di awal tahun 2013. Kesanku akan kota itu biasa saja waktu itu, yang mana mungkin menjelaskan mengapa semenjak waktu itu aku belum lagi kembali ke ibukota Spanyol ini (Hmm, aku rasa perjalanan Avgeek Weekend Trip-ku dua tahun lalu nggak dihitung ya karena aku hanya memanfaatkan bandaranya untuk terbang dengan penerbangan kebebasan kelimanya LATAM Chile ke Frankfurt di kelas bisnis 😛 ).
Dan ternyata Madrid oke loh kotanya, bahkan lebih oke daripada apa yang kuingat dari perjalanku dulu lah. Haha 😛 . Walaupun mungkin ini ada hubungannya dengan pemilihan Spanyol sebagai destinasi yang selalu tepat untuk escape dari musim gugur di Belanda, haha.
Anyway, di atas aku unggah beberapa foto sebagai teasers dari perjalanan ini.