ENGLISH
A few months ago I decided to start watching Star Trek The Original Series (TOS) from the 1960s, and I have shared how I was impressed by this classic series. Actually, at the time I was only still halfway through season one and so the impression I got was solely based on this part of the series. Now that I have finished all of its three seasons, I feel like a follow-up  post is due, haha 😛 .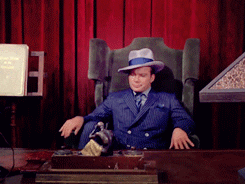 First and foremost, I still stand by my opinion that overall Star Trek TOS is such a classic. This explains why there have been so many spin-offs (new series, lasting decades and seasons for each, new movies, novels, etc). Having said that, now I kind of understand why this series only lasted three seasons: the generally declining quality of the stories as the seasons went by.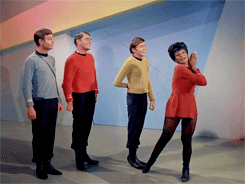 The entire season 1 was great, btw; and I thoroughly enjoyed it, especially with a few greater than great episodes! However, I felt like things started to (slowly) go downhill in season 2. I did not notice this at first but by the time I was in the early episodes of season 3, I started to feel that I was quite "bored" by some of the stories. This made me think back of what I had watched up to that point and I came to realization that this "boredom" started some way along season 2. I can't really pinpoint at which episode, though, as I felt like the "decline" was relatively constant but marginal enough between consecutive episodes for me not to "notice" it.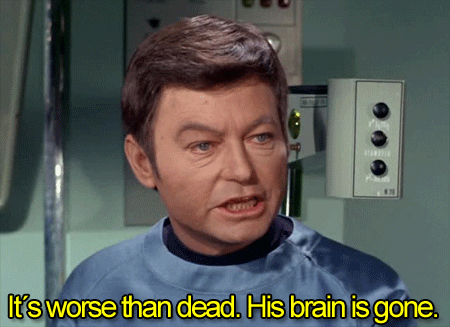 Of course I am not saying that all episodes of season 2 and season 3 were bad. In fact, there were some great episodes too from these two seasons. However, it just felt like a good episode went from being the "norm" in season 1 to being the "exception" by season 3, which was a shame.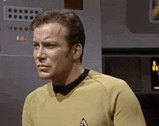 Having said all that, I can say that overall I still enjoyed this series. It is still a shame that it had to end after three seasons, but at least now I understand why it did. And so I am glad that the franchise "survived" and, not only that, is actually still pretty much alive more than fifty years later now!
Have you watched the entirety of Star Trek TOS? If so, what do you think of it?
BAHASA INDONESIA
Beberapa bulan yang lalu aku memutuskan untuk mulai menonton serial Star Trek The Original Series (TOS) dari tahun 1960an itu untuk pertama-kalinya, dan sudah aku ceritakan bagaimana aku sungguh terkesan oleh serial klasik ini. Sebenarnya waktu posting itu aku tulis, aku baru sekitar setengah jalan di musim pertama sehingga kesan yang aku dapatkan ya baru berdasarkan bagian itu dari serial ini. Sekarang, aku sudah selesai menonton kesemua tiga musimnya, dan aku merasa perlu banget untuk menulis sebuah posting follow-up, haha 😛 .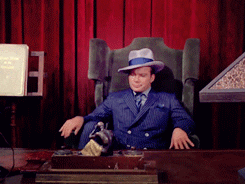 Pertama-tama, pendapatku masih sama dalam hal Star Trek TOS ini memang menurutku adalah sebuah serial yang bagus. Ini menjelaskan mengapa ada banyak spin-offs-nya (serial-serial baru, yang bertahan hingga berdekade-dekade dan masing-masingnya memiliki beberada musim, film-film baru, novel-novel, dsb). Tapi walaupun begitu, kini aku paham mengapa serial ini hanya memiliki tiga musim saja: kualitas dari "cerita-cerita"-nya menurun seiring berjalannya musim.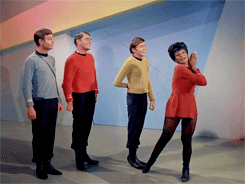 Keseluruhan musim pertama serialnya keren banget, btw; dan aku sungguh menikmatinya, terutama beberapa episode yang ceritanya lebih keren daripada keren dah! Namun, aku merasa kualitas ceritanya mulai turun (perlahan-lahan) di musim kedua. Aku awalnya tidak menyadari ini, tetapi ketika aku berada di awal-awal musim ketiga, aku mulai mendapati diriku merasa "bosan" dengan jalan ceritanya. Ini membuatku berefleksi ke belakang akan apa yang telah aku tonton sampai waktu itu, dan aku baru menyadari bahwa "kebosanan" ini sebenarnya sudah dimulai kira-kira di pertengahan musim kedua. Aku nggak bisa menyebutkan di episode yang mana sih; karena aku merasa "penurunan" kualitasnya ini konstan tetapi perlahan-lahan antar episode yang berturutan sehingga "tidak terasa".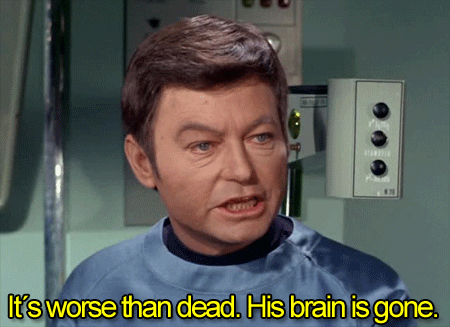 Tentu saja ini bukan berarti semua episode musim kedua dan ketiga itu jelek-jelek ya. Ada kok beberapa episodenya yang tetap keren di dua musim ini. Hanya saja, rasanya episode yang kualitasnya keren itu berubah dari "standar" di musim pertama menjadi "pengecualian" di musim ketiga, yang mana jelas amat disayangkan lah ya.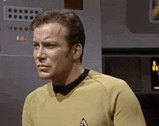 Walaupun begitu, aku masih bisa bilang secara keseluruhan aku menikmati serial ini. Masih sayang aja sih serialnya harus berhenti hanya setelah tiga musim, tetapi setidaknya sekarang aku paham mengapa ini harus terjadi. Dan jadilah aku juga lega franchise-nya berhasil "survive" dari situasi sulit itu dan, tidak hanya itu, bahkan masih bertahan hingga sekarang, lebih dari lima puluh tahun kemudian!
Nah, apakah di sini ada juga yang sudah menonton keseluruhan Star Trek TOS? Jika iya, apa pendapatmu?