ENGLISH
Posts in the Big Three Oh Trip series:
1. Introduction
2. Part I: The Flights Drama
3. Part II: Premium Economy to New York
4. Part III: New York
5. Part IV: The 2018 US Open
6. Part V: New York Attractions
7. Part VI: Washington D.C.
8. Part VII: The National Mall
9. Part VIII: The Museums in D.C.
10. Part IX: Back to Europe
As I mentioned in the Introduction, I already blew my attractions budget for this trip on my US Open ticket. But luckily New York still had many attractions other than the paid ones, haha. I also heard that some museums had free admission on certain evenings; though unfortunately I did not make use of this on this trip, haha. Anyway, so here are some of the attractions that I ended up visiting on this trip:
The One World Observatory
Budget-wise I made an exception for one attraction, though. One fun thing to do in New York was to enjoy its amazing Manhattan skyline view from an altitude. Since obviously an exception did not mean an awesome private helicopter tour, this could also be achieved by going to an observatory deck at the top of a skyscraper.
I actually already did this in my previous trip to New York, where I went to the Top of the Rock in Manhattan. Of course I could come back and do it again; but this time I would like to go to a different place, you know 😆 . And so after some considerations, I decided to visit the One World Observatory at the new One World Trade Center in Lower Manhattan. I almost chose the Empire State Building for this, but then I decided that Empie (lol 😆 ) was too closeby to the 30 Rockefeller Plaza, where the Top of the Rock was, so I imagined the view wouldn't be that much different.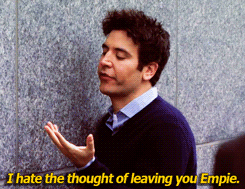 Anyway I was still quite jetlagged the morning of my visit which, perhaps, affected my decision making process today. I chose the priority ticket (Though, in my defense, it was discounted today while the regular ticket wasn't 😛 ) which, to be fair, saved a lot of my time as I could practically skip the queue to the elevators 😀 .
An elevator then took me to the 102th floor where we were greeted with a quick video show of the history of New York which, at the end of it, the "screens" went up providing cool panoramic view of Manhattan. Then there was a session where they offerred paid tablet guide, before finally we were let "free" roaming the observation deck, haha.
Anyway, One World Trade Center was the tallest building in the Western Hemisphere (as of September 2018), which was about 100 meters taller than the Willis Tower in Chicago, 160 meters taller than Empie, and 280 meters taller than the 30 Rockefeller Plaza. And indeed, I could "feel" the height from there! It felt … so high! Lol 😆 . Perhaps this was why it was a "closed" indoor deck and not "open air" like at the Top of the Rock.
I was a little bit unfortunate today that the weather was really cloudy, so the view, while still okay, wasn't not as great as had it been sunny. Speaking of the view, the deck offered amazing view of the Lower Manhattan district, the famous Brooklyn Bridge, Staten Island and the Statue of Liberty, and also New Jersey. But … not too much of the picturesque Manhattan.
I stayed at the top for about an hour. They also provided free wifi, btw, and I could find a plug to charge my phone, haha 😆 . On my way out, I decided to buy the "touristy imposed on a green screen" photos they took earlier. It was quite expensive, IMO, but one "regret" I had from my visit to the Willis Tower in Chicago was not buying these touristy photos (As the ones from the Willis Tower were actually good). And because it was quite expensive, of course I am putting them on display here at this blog, lol 😆
Anyway so in my opinion, while the One World Observatory was cool, I would still recommend the Top of the Rock for a better view of the New York skyline if you were after this activity in New York; especially in your first time to the city.
Oculus
The One World Trade Center was located next to the famous and new Oculus Station, which was still under construction during my previous visit to New York. And so I decided to "group" these two attractions together, haha. In fact, a subway station was integrated to Oculus so it was really convenient. Anyway, Oculus was, indeed, really beautiful and definitely Instagrammable!!
As Oculus and the One World Trade Center were located next to the 9/11 Memorial site, I decided to visit this site as well. This memorial was "mournfully beautiful" and certainly a great reminder of the tragedy in 2001.
Grand Central Terminal
One site that I, somehow, missed in my previous visit to New York was the Grand Central Terminal, which frequently appeared in movies or tv shows. It also happened that I stayed not too far away from this station. And so of course it was easy to decide that this would be the first attraction I would visit in New York this time around. And, indeed, the station lived up to its name and reputation!! It was really "grande" and beautiful!!
Central Park (North East side)
In my previous visit to Central Park, I mostly only explored its southern half side. In my defense, Central Park was huge, at 341 hectares, haha. While I think the southern part was, indeed, the more famous part where most of the interesting attractions were located, I was still quite interested in its northern part. So on this trip, I decided to visit its northern part.
I took a subway to the 110 St Central Park North and started my exploration from there. Again, the weather wasn't nice today (it was drizzling the entire time) but I had no other option as it was my last full day in New York, haha. But despite this, I saw a lot of New Yorkers (presumably, though) still jogged in the park! Yeaa, that was the spirit!! Never letting crappy weather to stand in between us and #healthylife 😛 .
I went around the Harlem Meer (Btw, "meer" means "lake" in Dutch so clearly this name is Dutch! 😀 ), to the Nutter's Battery, and eventually reached The Reservoir. It was quite cool to think about a reservoir, in a park, surrounded by buildings in a big city, haha 😀 .
Anyway, I found the northern part to be more "low key" than its southern counterpart indeed. It felt like this was where the "real" New Yorkers perhaps liked to spend their time in, rather than the much more touristy southern side. It certainly had its own charm!
TO BE CONTINUED…
BAHASA INDONESIA
Postsing-posting dalam seri Perjalanan Besar Tiga Nol:
1. Introduction
2. Part I: The Flights Drama
3. Part II: Premium Economy to New York
4. Part III: New York
5. Part IV: The 2018 US Open
6. Part V: New York Attractions
7. Part VI: Washington D.C.
8. Part VII: The National Mall
9. Part VIII: The Museums in D.C.
10. Part IX: Back to Europe
Seperti yang kusebutkan di posting Introduction, pos budget untuk kunjungan atraksiku di perjalanan ini sudah kuhabiskan untuk membeli tiket US Open. Tapi untungnya New York masih memiliki banyak atraksi lain selain yang berbayar, haha. Eh dengar-dengar beberapa museum di sana juga membebaskan biaya masuk di malam-malam tertentu; tapi sayangnya aku tidak sempat memanfaatkan ini di kunjungan kali ini, haha. Anyway, berikut ini beberapa atraksi di kota ini yang aku kunjungi di perjalanan ke New York kali ini:
One World Observatory
Secara budget aku membuat satu pengecualian sih. Satu hal yang seru untuk dilakukan di New York kan adalah untuk menikmati pemandangan horizon Manhattan yang kece banget itu dari ketinggian ya. Karena jelas pengecualian bukan berarti ikutan tur helikopter pribadi, pemandangan ini juga bisa didapatkan dengan naik ke lantai observatory dari sebuah menara pencakar-langit.
Aktivitas ini sebenarnya sudah kulakukan di perjalananku yang sebelumnya ke New York, dimana aku mengunjungi Top of the Rock di Manhattan. Jelas sebenarnya bisa-bisa saja aku kembali ke sana lagi; tapi kan aku ingin mengunjungi tempat yang berbeda juga lah ya, haha 😆 . Dan jadilah setelah beberapa pertimbangan, aku memutuskan untuk mengunjungi One World Observatory di menara One World Trade Center di Lower Manhattan yang baru itu. Aku nyaris memilih Empire State Building sih untuk ini, tetapi kemudian aku pikir Empie (huahaha 😆 ) berlokasi terlalu dekat dengan 30 Rockefeller Plaza, lokasinya Top of the Rock, sehingga aku kira pemandangan dari atas sana akan mirip-mirip gitu lah.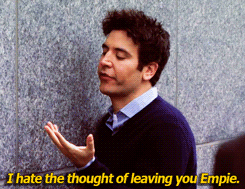 Anyway aku masih lumayan jetlag ketika aku melakukan kunjungan ini yang, mungkin, agak mempengaruhi proses pembuatan keputusanku hari ini. Aku memutuskan membeli tiket prioritas (Walaupun, in my defense, waktu itu tiket ini sedang didiskon nih sementara tiket regulernya tidak, haha 😛 ) yang, sebenarnya, memang menghemat banyak waktuku karena praktis aku bisa meloncati antrian untuk naik ke lift-nya 😀 .
Sebuah lift kemudian membawaku ke lantai 102 dimana penumpang disambut dengan show video singkat tentang sejarah pembangunannya New York dan, di akhir show, "layar"-nya diangkat dan menyajikan pemandangan panorama keren akan Manhattan. Kemudian ada satu sesi dimana mereka menawarkan guide tablet berbayar gitu, sebelum akhirnya kami "dibebaskan" menikmati dek observasinya, haha.
Anyway, One World Trade Center adalah gedung tertinggi di belahan Bumi barat (per September 2018), yang mana adalah sekitar 100 meter lebih tinggi daripada Menara Willis di Chicago, 160 meter lebih tinggi daripada Empie, 280 meter lebih tinggi daripada 30 Rockefeller Plaza, dan kurang lebih tingginya 4x lipatnya Tugu Monas di Jakarta, haha. Dan memang, dari atas aku bisa "merasakan" ketinggiannya! Rasanya … tinggi banget! (Menurut ngana? Hahaha 😆 ). Mungkin ini ya salah satu alasan mengapa deknya indoor "tertutup" gitu, bukannya "terbuka" kayak di Top of the Rock.
Aku agak kurang beruntung hari ini dimana cuacanya berawan tebal sehingga pemandangannya, walaupun masih lumayan kece, juga nggak sekeren andaikata cuaca sedang cerah. Ngomongin pemandangannya, dari deknya kita mendapatkan pemandangan yang keren dari distrik Lower Manhattan, Jembatan Brooklyn yang terkenal banget itu, Pulau Staten dan Patung Liberty, dan juga New Jersey. Tapi … sayangnya kita tidak begitu mendapatkan pemandangan Manhattan yang keren banget itu.
Aku berada di atas sana selama sekitar satu jam. Oh ya, mereka juga menyediakan wifi gratis, btw, dan juga colokan listrik untuk iPhone-ku, haha 😆 . Di perjalanan keluar, aku memutuskan untuk membeli foto-foto "turis banget yang di-super-impose di layar hijau" yang mereka ambil sebelumnya. Lumayan mahal sih sebenarnya, menurutku ya, tapi satu "penyesalan" dari kunjunganku ke Menara Willias di Chicago April kemarin adalah tidak membeli foto-foto turis ini (Karena yang di Menara Willis sebenarnya bagus sih fotonya). Dan karena foto-fotonya mahal, jelas lah ya aku pajang di blog ini, huahaha 😆 .
Anyway menurutku ya, walaupun memang One World Observatory ini keren, aku masih akan tetap lebih merekomendasikan Top of the Rock untuk pemandangan New York yang lebih kece jika ada yang ingin melakukan aktivitas ini di New York; terutama di kunjungan pertama ke kota ini.
Oculus
Menara One World Trade Center berlokasi di sebelahnya Stasiun Oculus yang baru dan terkenal itu, yang mana masih dalam tahap pembangunan di kunjunganku yang lalu ke New York. Dan jadilah aku memutuskan untuk sekalian pergi ke sana ketika pergi ke One World Trade Center, haha. Oh iya, stasiun subway-nya terkoneksi dengan Oculus loh jadi mudah sekali untuk mencapai tempatnya. Anyway, Oculus memang beneran indah dan kece banget, sangat Instagrammable dah!!
Oculus dan One World Trade Center juga berlokasi di sebelahnya lokasi memorial 9/11. Jadilah sekalian aku mampir ke sana. Memorial ini memang indah tetapi tetap perasaan dukanya "dapet" banget gitu. Jelas merupakan peringatan yang indah akan tragedi di tahun 2001 itu.
Terminal Grand Central
Satu tempat yang, entah bagaimana, aku lewatkan di kunjunganku ke New York yang lalu adalah Terminal Grand Central, yang sering muncul di film-film atau acara-acara TV itu kan. Kebetulan juga aku menginap tidak jauh dari stasiun ini. Dan jadilah jelas dong ya aku memutuskan untuk menjadikan atraksi ini yang pertama yang kukunjungi kali ini. Dan memang, stasiun ini sesuai nama dan reputasinya deh!! Megah dan indah banget!!
Central Park (sisi North East)
Di kunjunganku yang lalu ke Central Park, kebanyakan aku hanya mengeksplor sisi selatannya saja. Eh ya gimana, Central Park itu memang luas banget, 341 hektar lho, haha! Walaupun bagian selatannya, memang, adalah bagian yang lebih terkenal karena merupakan lokasi kebanyakan atraksi yang menarik, aku masih penasaran juga dengan sisi utaranya. Jadilah di perjalanan ini aku memutuskan untuk mengunjungi sisi ini.
Aku menaiki subway ke stasiun 110 St Central Park North dan memulai eksplorasiku dari sana. Lagi, cuaca hari ini sedang nggak oke (gerimis terus-terusan maksudnya) tetapi ya memang aku tidak ada pilihan lain karena ini adalah hari penuh terakhirku di New York, haha. Tapi walaupun begitu, aku lihat ada banyak New Yorkers (nebak-nebak doang sih ini sebenarnya, haha) yang masih tetap jogging di sana dong! Yeaa, bagus ya semangatnya!! Tidak membiarkan cuaca buruk untuk menghalangi mendapatkan #healthylife 😛 ..
Aku mengelilingi Harlem Meer (Btw, "meer" berarti "danau" dalam bahasa Belanda jadi jelas nama ini adalah dalam bahasa Belanda ya! 😀 ), mencapai Nutter's Battery, dan pada akhirnya tiba di The Reservoir. Keren banget ya memikirkan bahwa terdapat sebuah reservoir, di dalam sebuah taman, dikelilingi oleh gedung-gedung di dalam sebuah kota besar, haha 😀 .
Anyway, aku merasa bagian utara Central Park ini lebih "tenang" dan "kalem" daripada bagian selatannya. Rasanya di sini lah dimana para New Yorkers lebih memilih untuk menghabiskan waktu daripada di sisi selatan yang turistik banget. Sisi ini jelas memiliki pesonanya sendiri!
BERSAMBUNG…