ENGLISH
So far, I have overall been very satisfied with my iPhone 5S that I bought over four years ago. Yep, OVER four years and the smartphone still works just fine. I think this has been the most durable phone I have ever had! My decision to choose an Apple product four years ago was mainly driven by iPhone's well-known reliability in terms of its longevity. And, IMO, this smartphone is an operating testimony for this!
Notice that I use the word "overall" above. This is because, of course, there have been a few minor "glitches" which appear to occur a little bit more frequently as of late but do not make the iPhone unusable or so, haha. I started to notice this last year on my weekend trip to Bremen, which prompted me to find its DFU mode which, since then, I have used a few more times 😛 . And I think the battery has been a little bit problematic too where sometimes it drops by about 15-20% out of nowhere.
And not to mention that four years ago I chose the "basic" version with only 16GB of memory as I thought it should be enough. While this was true for a while, I failed to anticipate my future need four years later as 16GB pretty much means nothing nowadays, lol 😆 .
Earlier this summer, I found out that it couldn't update its software as there was not enough free space! And … it has generally been a little wee bit slow too.
All of these mean that indeed, as the iPhone is over four years old anyway (In accounting terms, it has been "fully depreciated" 😛 ), for months I have been toying with the idea of buying a new iPhone. I almost did so earlier this summer when a friend of mine told me it would be better to wait until this Fall when the new models would have been released. This was a very reasonable and spot-on suggestion; which I, then, followed.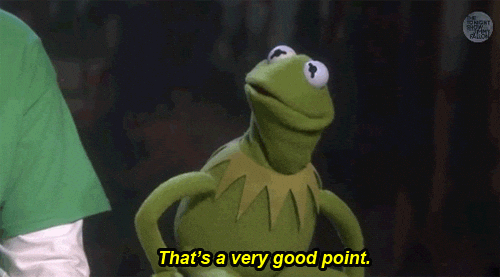 And then iPhone released their newest models (iPhone XS, XS Max, and XR) this September. It was then almost time to do the purchase. I then looked into my big expenses plan this Fall and decided that November would be an ideal time for the purchase while still keeping my monthly "financial sheets" in the green zones throughout 😛 .
But then, early last week I learned of a small deal on the abonnement (subscription) offer from my phone provider! All I had to do was to make the purchase at the second half of the week. Btw in general here in the Netherlands, purchasing a smartphone with an abonnement is a better deal (as in cheaper 😛 ) than purchasing it at the store; and this time there would even be a further discount on that!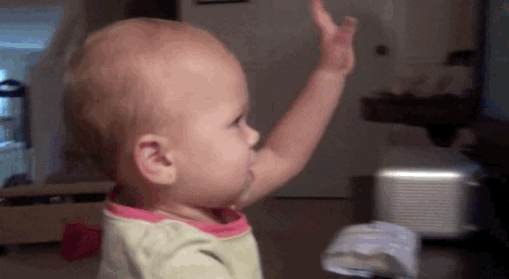 Darn now I really had to rethink of my planning! This was quite a nice offer but for sure would put my financial sheet down to the red this month 😛 . Lucky I found out about this a couple of days before the offer started so I could sleep on it first before making a decision 😛 . And, in the end, I decided that I would take advantage of this deal!
As for the model, upon further inspection, which mostly consisted of chats with more than one friend who were more knowledgeable than myself on the matter 😛 , I decided to go for the iPhone X model from last year (Because IMO there is not so much difference/improvements introduced in the XS model), which price had dropped a little bit here too 😛 . I also decided to choose the "basic" model with 64GB memory because, aside from the 256GB model would have cost about €170 more, the 256GB had been sold out when the offer was opened!
Anyway, and so I placed an order and this weekend, my new iPhone was delivered to me. Yeay!! 😀
In the meantime, of course I have also bought a new flipcase for my new phone 😀 .
Right now I am very excited about my new iPhone! It feels like I just got a new toy, haha 😛 . Anyway, I hope this smartphone will have the same longevity as my now retired iPhone 5S; and will keep me as a very satisfied Apple customer! 🙂
BAHASA INDONESIA
Sejauh ini, secara umum aku puas banget dengan iPhone 5Sku yang aku beli lebih dari empat tahun yang lalu. Iya, LEBIH DARI empat tahun dan smartphone ini masih bekerja dengan baik. Rasanya ini adalah hape paling awet yang pernah aku miliki! Alasanku untuk memilih produknya Apple empat tahun yang lalu memang adalah reputasinya iPhone yang oke dalam hal keawetannya. Dan, menurutku, smartphone-ku ini adalah testimoni asli untuk reputasi ini!
Perhatikan bahwa aku menggunakan kata "secara umum" di atas. Ini karena, jelas, memang sudah ada beberapa "gangguan" minor gitu deh yang mana kemunculannya semakin sering baru-baru ini tapi tidak parah banget yang sampai membuat iPhone-nya tidak bisa digunakan atau gimana gitu, haha. Aku mulai menyadari akan ini kira-kira tahun lalu di perjalanan akhir pekanku ke Bremen, yang mana membuatku tahu akan mode DFU yang, semenjak waktu itu, sudah beberapa kali aku gunakan 😛 . Dan sepertinya baterainya sudah agak sedikit bermasalah dimana kadang-kadang tiba-tiba nge-drop sendiri sebanyak 15-20% gitu.
Dan belum lagi empat tahun yang lalu aku memilih versi "basic"-nya dengan memory yang hanya 16GB karena waktu itu aku pikir segini juga cukup lah. Walaupun ini benar untuk sekian waktu, aku lupa memperhitungkan kebutuhan jangka panjangku empat tahun kemudian karena zaman sekarang mah 16GB jelas nggak bisa dipakai untuk apa-apa lah ya, haha 😆 .
Musim panas kemarin aja, aku baru menyadari bahwa iPhone-ku tidak bisa meng-update software-nya sendiri karena tidak ada cukup memory untuk itu! Dan … secara umum rasanya iPhone-nya juga sudah agak mulai lambreta gitu deh.
Semua ini memang berarti bahwa, karena toh iPhone-ku sudah empat tahun lebih juga (dalam bahasa akuntansi, barang ini sudah "terdepresiasi penuh" 😛 ), beberapa bulan belakangan ini aku bermain dengan ide untuk membeli iPhone baru. Ini nyaris kulakukan musim panas kemarin tetapi temanku bilang bahwa lebih baik menunggu sampai musim gugur tahun ini dimana model barunya sudah dirilis. Ini adalah saran yang sangat masuk akal dan tepat sasaran sekali; jadilah sarannya aku ikuti.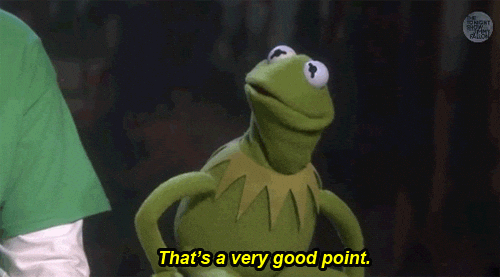 Dan kemudian iPhone merilis model-model terbarunya (iPhone XS, XS Max, dan XR) September kemarin ini. Jadilah sudah nyaris waktunya untuk melakukan pembeliannya kan ya. Aku kemudian melihat rencana pengeluaran-pengeluaran besarku di musim gugur ini. Dan bulan November adalah waktu yang ideal untuk pembelian iPhone baru ini karena akan membuat semua "pembukuan bulananku" berada di zona hijau di bulan-bulan ini 😛 .
Tapi kemudian, awal minggu kemarin aku melihat bakal ada diskon kecil melalui penawaran abonemen dari operator teleponku! Yang harus aku lakukan adalah melakukan pembeliannya di paruh kedua minggu kemarin. Btw, secara umum di Belanda, membeli smartphone melalui abonemen adalah deal yang lebih oke (totalnya lebih murah maksudnya 😛 ) daripada membelinya di toko; dan apalagi kali ini bakal ada diskon ekstra pula!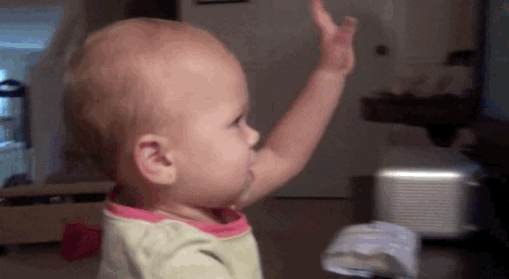 Sial, jadinya rencanaku harus aku pikirkan ulang kan ini! Penawarannya sih lumayan ya tapi efek sampingnya adalah akan membuat pembukuan finansialku bulan ini terjun ke zona merah 😛 . Tapi beruntung aku mengetahui tawarannya dua hari sebelum penawaran diskonnya dimulai sehingga keputusannya bisa aku bawa tidur dulu deh! 😛 . Dan, pada akhirnya aku putuskan untuk mengambil penawaran ini!
Untuk modelnya, setelah inspeksi lebih mendalam, yang mana maksudnya adalah nanya-nanya beberapa teman yang memang lebih tahu akan ini daripada aku, haha 😛 , aku memutuskan untuk membeli model iPhone X dari tahun lalu saja (Karena menurutku tidak ada begitu banyak perbedaan/perkembangan di model XSnya sih), yang mana kebetulan harganya di sini juga sudah sedikit turun 😛 . Aku memilih model "dasar"-nya lagi kali ini dengan memory 64GB karena, selain harga model 256GBnya lebih tinggi sekitar €170 (sekitar Rp 3 juta), model 256GBnya tiba-tiba sudah sold out dong pas penawarannya dimulai.
Dan jadilah aku memesannya dan akhir pekan kemarin ini, iPhone baruku datang. Hore!! 😀
Sementara itu, jelas aku juga membeli flipcase baru untuk hape baruku ini 😀 .
Sekarang ini aku masih excited nih dengan iPhone baruku! Rasanya seperti baru saja mendapatkan mainan baru, haha 😛 . Anyway, mudah-mudahan smartphone ini juga akan awet seperti iPhone 5Sku yang baru saja pensiun ya; sehingga aku tetap akan menjadi customer puasnya Apple! 🙂