ENGLISH
This has been quite an "interesting" Summer because for whatever reason, I found myself facing some dramas involved on the flights I took. Aside from the missing luggage drama in New York and Washington D.C., here are two others which I had in Europe this Summer
Delays Drama
I felt like I hit a jackpot on my weekend trip to Stuttgart in July, because I experienced another flight irregularity on my way back to Amsterdam. Though, this irregularity was "more regular" than an aborted landing, haha. Anyway, on this trip I was flying a HOP! Regional flight and an Air France's flight with a 1 hour and 50 minutes of transit in Paris.
The HOP! Regional flight with an Embraer ERJ170 reg F-HBXL to Paris got several different delays at once. It started with a 10-minute delay due to the aircraft's late arrival from Paris, then a 20 minutes delay due to a technical problem with water and the plane's APU, then another 10 minutes delay because the pushback tow truck wasn't ready when we were ready for departure. The technical problem meant there was no air-conditioner in the plane, resulting in a really hot cabin while we were waiting for the tow truck! The cabin crew distributed some refreshing wet towels (which normally were for business class passengers), which helped.
The air conditioner started to work properly after pushback when the engines were turned on. Anyway, the flight itself went smoothly and pleasantly, but we still landed at Paris-Charles De Gaulle about an hour late. This still did not bother me because my 1 hour and 50 minutes of transit time should allow this kind of delay.
But here the real drama began. As a Schengen HOP! Regional flight, we used the remote Terminal 2G, from which I would need to take a shuttle bus to get to the main Terminal 2 from where my connecting flight to Amsterdam would depart. This was still fine. But it turned out that we were given a remote stand in the remote terminal, meaning we would be taken by a bus to get to Terminal 2G FIRST before we could take the Terminal 2 shuttle!
And then, for whatever reason, the bus took a ridiculous DETOUR from the plane to Terminal 2G. Instead of a direct routing to Terminal 2G which physically was only like 150 meters away from the plane, the bus was heading to the main Terminal 2, which was like 1.3 km away. I initially thought we were immediately taken to Terminal 2, which was of course great. But once we almost "arrived" at Terminal 2, the bus literally turned around and we headed back to Terminal 2G. Like, WTF!
Naturally some passengers got irritated by this (I kept myself cool, though). I then had to wait for another 10 minutes at Terminal 2G before my shuttle arrived; and, at Terminal 2, I had to run to the gate to catch my connection. Though, because of this I didn't manage to refill my water bottle. And let me remind you, this was a very warm Summer in Europe so not having some water with me was quite a big deal after the "stress" and "running" I had been put through. Anyway, luckily boarding was still underway and I made my flight back to Amsterdam just on time.
Last-Minute Flight Change Drama
I have mentioned that my flight itinerary did not go as planned on my weekend trip to Berlin in August. I was excited for my Joon and Air France itinerary via Paris to go back to Amsterdam, mainly because it would be my first flight with Joon, Air France's newest subsidiary, meaning a new airline for my logbook.
The trip started as normal. I went to Berlin Tegel Airport, checked-in, got my boarding pass, where I got the best seat on board the A321-200 (seat 10A), and waited at the Air France Lounge which was on the smaller side but with decent food and drink selection.
The security check at Berlin Tegel Airport was performed at each small "departure area". It was really crowded when I got there because they were used by my Joon flight and a KLM flight to Amsterdam departing just about 10 minutes apart. To make things "worse" for me, there was apparently no priority lane for SkyPriority passengers at this airport. But it was still fine because the line moved at decent speed.
Anyway, just after clearing security, a Joon's Airbus A321-200 reg F-GTAJ which would bring me to Paris arrived at Berlin Airport. I was certainly very excited for this! But then a few minutes before the scheduled boarding time, I was called to the gate. The agent informed me that my itinerary had been changed, unilaterally by Air France/KLM, where I had been moved to a KLM's direct flight two hours later.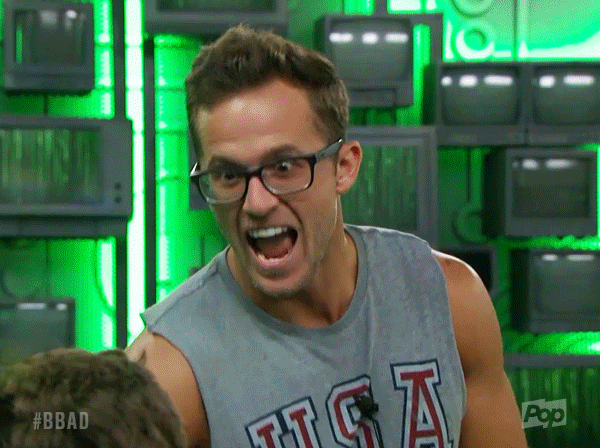 My initial reaction was to decline this change and said I was completely fine with my original itinerary. But she told me the change had been made and there was no way I would be allowed to board the Joon flight, which at the moment was being prepared for departure to Paris in frony of my eyes. Apparently, I had no choice but to involuntarily accept this change.
I was certainly upset, but fine, sh*t happened sometimes. I then saw that I was given seat 15E in the KLM flight. I did not want this seat as it was a middle seat. The agent then told me she could not move me because the KLM flight was full. WTF!! She showed me her screen with the layout of the Boeing 737-800 which, indeed, showed that all other seats had been occupied.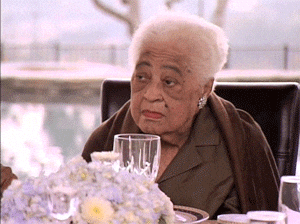 She tried to cosnole me by stating that 15E was an emergency row seat. I told her I did not want an emergency row seat (As if that was an "upgrade" for me as, with my Platinum status, I could have chosen an emergency row seat for free if I wanted to (as long as one was still available)). On top of that, row 15 was the first emergency row in the Boeing 737-800 which meant the seat did not recline! You see, by this point I had just been moved from a great window seat 10A on board a Joon's A321 to a KLM's non-reclining middle seat in an emergency row. If anything, wasn't this a "downgrade"?
I got even more upset by this point, but I had no other option. The agent printed a new boarding pass, boarding of the Joon flight started not long after, and then the departure area went empty. At this time I could have gone back to the lounge in the landside but I didn't because I didn't want to go through the security check with long queue again. So I was "stuck" there at the small departure area for another two hours.
Long story short, two hours later I boarded the KLM's Boeing 737-800 reg PH-BGB to Amsterdam and sat at seat 15E. As a result, this flight felt like the WORST Air France/KLM flight I had ever taken. To be fair, though, this had nothing to do with the flight crews as the flight itself was actually a normal, regular KLM flight. But the entire situation just made the whole experience really terrible.
The Aftermath
After these two incidents, I filed official complaints to Air France/KLM because, in my experience, their customer service was great. And, long story short, I received some compensation from them because of this. While I am happy with how the delay drama was handled, I am, however, still disappointed with the Joon drama.
BAHASA INDONESIA
Musim panas ini adalah musim panas yang "menarik" karena entah bagaimana, aku mendapatkan drama di beberapa penerbangan yang kunaiki. Selain drama bagasi yang hilang di New York dan Washington D.C., berikut ini dua drama lain yang kudapatkan di Eropa musim panas ini.
Drama delay
Rasanya aku mendapatkan jackpot di perjalanan akhir pekanku ke Stuttgart Juli lalu, karena akaku mengalami ketidak-biasaan lagi di penerbanganku kembali ke Amsterdam. Walaupun ketidak-biasaan ini lebih "biasa" daripada sebuah aborted landing sih, haha. Anyway, di penerbangan ini aku terbang dengan penerbangan HOP! Regional dan Air France dengan waktu transit 1 jam 50 menit di Paris.
Penerbangan HOP! Regional dengan pesawat Embraer ERJ170 rego F-HBXL ke Paris terkena beberapa delay sekaligus. Pertama-tama, delay 10 menit karena pesawatnya yang tiba terlambat dari Paris, kemudian 20 menit karena masalah teknis dengan air dan APU pesawatnya, lalu 10 menit lagi karena truk pushback-nya tidak siap ketika pesawat sudah siap berangkat. Masalah tekniknya berarti AC pesawat tidak bekerja, sehingga di dalam kabin terasa amat panas ketika menunggu truknya! Awak kabin membagikan handuk basah (yang biasanya hanya untuk penumpang kelas bisnis), yang mana lumayan membantu.
AC mulai bekerja dengan normal setelah pushback ketika mesin dinyalakan. Anyway, penerbangannya sendiri berlangsung mulus, tapi kami tetap mendarat di Paris sekitar terlambat satu jam. Ini masih tidak membuatku khawatir sih karena waktu transitku yang 1 jam dan 50 menit.
Tapi di sini lah drama baru dimulai. Sebagai penerbangan Schengen-nya HOP! Regional, kami menggunakan Terminal 2G yang lokasinya remote, darimana aku harus naik shuttle bus menuju Terminal 2 darimana penerbangan lanjutanku ke Amsterdam akan diberangkatkan. Masih nggak masalah sih. Tapi ternyata, kami pun diberikan tempat parkir di remote di terminal remote ini, artinya kami harus naik bus DULU untuk menuju Terminal 2G, sebelum bisa menaiki shuttle ke Terminal 2!
Dan lalu, entah karena alasan apa, busnya mengambil rute MEMUTAR dari pesawatnya ke Terminal 2G. Bukannya langsung ke Terminal 2G yang jaraknya cuma 150an meter dari pesawat, busnya bergerak ke arah Terminal 2, yang berlokasi 1,3 km jauhnya. Awalnya aku kira kami akan diantar langsung ke Terminal 2, yang mana bagus dong ya. Tapi ketika kami hampir "sampai" di Terminal 2, busnya memutar-balik dan kami kembali ke Terminal 2G. WTF banget kan!
Jelas beberapa penumpang merasa sebal (Aku sih tetap bisa cool, haha). Aku harus menunggu 10 menit sebelum di Terminal 2G sebelum shuttle bus datang; dan di Terminal 2, aku harus berlari ke gate untuk mengejar penerbangan lanjutanku. Karena ini, aku tidak sempat mengisi ulang botol air minumku. Dan kuingatkan nih, musim panas kemarin kan panas banget ya di Eropa sehingga tidak memiliki air minum itu sesuatu banget setelah harus berhadapan dengan "stress" dan "berlari-larian" kayak gitu. Anyway, beruntung boarding masih berjalan ketika aku tiba dan aku bisa naik penerbangan ke Amsterdamku tepat waktu.
Drama perubahan penerbangan last-minute
Sudah kusebutkan itinerary penerbanganku tidak berjalan sesuai rencana di perjalanan akhir pekanku ke Berlin Agustus kemarin. Aku merasa excited dengan itinerary Joon dan Air France via Paris untuk kembali ke Amsterdam, terutama karena ini akan menjadi kali pertama aku terbang dengan Joon, anak perusahaan barunya Air France, yang berarti sebuah maskapai baru untuk logbook-ku.
Perjalanan berlangsung normal. Aku berangkat ke Bandara Berlin Tegel, check-in, mendapatkan boarding pass, dimana aku mendapatkan kursi paling oke di pesawat A321-200 (kursi 10A), dan menunggu di lounge-nya Air France yang berukuran kecil tapi berfasilitas lumayan.
Pengecekan sekuriti di Bandara Berlin Tegel dilakukan di masing-masing "area keberangkatan" kecil. Dan ketika aku tiba di sana, pemeriksaannya ramai banget karena areanya digunakan untuk keberangkatan penerbangan Joon-ku dan penerbangannya KLM yang berjarak 10 menit saja antar keberangkatan. Lebih "buruk"-nya untukku, ternyata tidak ada jalur prioritas khusus untuk penumpang SkyPriority di bandara ini. Ini masih nggak masalah sih karena barisannya maju dengan lumayan cepat.
Anyway, kemudian sebuah Airbus A321-200nya Joon dengan rego F-GTAJ yang akan membawaku ke Paris mendarat. Aku merasa excited banget! Tapi kemudian, beberapa menit sebelum jadwal boarding, namaku dipanggil. Agennya memberi-tahuku bahwa itinerary-ku sudah diubah sepihak oleh Air France/KLM, dimana aku dipindahkan ke penerbangannya KLM yang berangkat dua jam kemudian.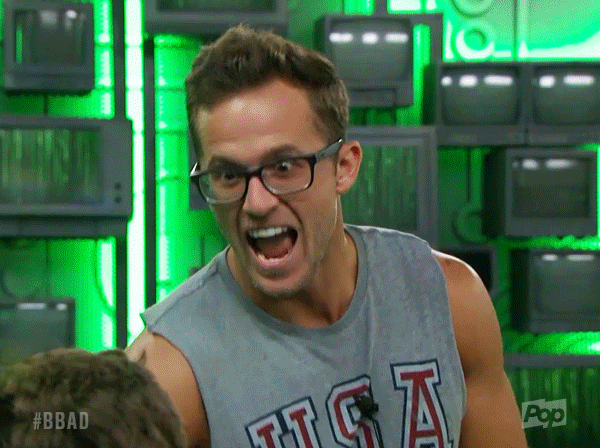 Reaksi awalku adalah menolak perubahan ini dan kubilang aku tidak masalah dengan itinerary asliku. Tapi ia bilang bahwa perubahannya sudah dibuat dan aku tidak akan diperbolehkan menaiki penerbangan Joon-ku, yang mana waktu itu sedang dipersiapkan untuk keberangkatan ke Paris di depan mataku sendiri. Ternyata, aku tidak memiliki pilihan lain selain menerima perubahan ini.
Jelas aku kecewa, tapi ya sudah lah, sh*t happened sometimes kan ya. Lalu aku lihat aku diberikan kursi 15E di penerbangan KLMku. Aku bilang aku tidak mau kursi ini karena adalah kursi tengah. Agennya bilang bahwa aku tidak bisa pindah karena penerbangan KLM ini penuh. WTF!! Lalu ia menunjukankku layarnya dengan layout Boeing 737-800 yang menunjukkan memang semua kursi lain sudah diambil.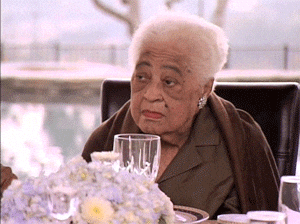 Ia berusaha menghiburku dengan berkata bahwa 15E adalah kursi di barisan emergency. Aku bilang kepadanya bahwa aku tidak mau kursi di barisan emergency (Kok seakan-akan ini adalah "upgrade" untukku, karena dengan status Platinum, aku bisa memilih kursi emergency kok tanpa biaya kalau aku mau (selama masih tersedia)). Selain itu, baris 15 adalah baris emergency pertama di Boeing 737-800 yang berarti kursinya tidak bisa dimundurkan! Nah kan, hingga waktu ini artinya aku sudah dipindahkan paksa dari kursi 10A yang enak banget di A321nya Joon ke kursi tengahnya KLM yang tidak bisa dimundurkan di baris emergency. Ini mah "downgrade" banget kan ya namanya?
Jelas aku tambah kecewa karena ini, tapi tidak ada pilihan lain katanya. Agennya mencetak boarding pass baruku, boarding penerbangan Joon dimulai tak lama kemudian, dan area keberangkatannya menjadi kosong. Di waktu ini bisa-bisa saja aku kembali ke lounge di landside tetapi aku memutuskan untuk tidak kesana karena aku ogah harus melewati pemeriksaan sekuriti yang antrinya panjang lagi. Jadilah aku kemudian "terjebak" di area keberangkatannya yang kecil itu selama dua jam.
Singkat cerita, dua jam kemudian aku menaiki Boeing 737-800 rego PH-BGBnya KLM ke Amsterdam dan duduk di kursi 15E. Sebagai akibatnya, ini menjadi penerbangan Air France/KLM TERBURUKKU yang pernah kunaiki. Eh untuk fair-nya, ini tidak ada hubungannya dengan krunya sih karena penerbangannya sendiri adalah penerbangan normal dan reguler dengan KLM. Tapi situasinya ini lho yang membuat pengalaman dan atmosfernya menjadi terasa sangat amat tidak enak.
Aftermath
Setelah dua "insiden" ini, aku memasukkan komplain resmi ke Air France/KLM karena, dari pengalamanku, customer service mereka oke. Dan, singkat cerita, aku mendapatkan kompensasi dari mereka dari dua insiden ini. Aku merasa puas dengan bagaimana drama delay-nya diselesaikan tetapi aku masih merasa agak kecewa dengan drama Joon-nya nih.