ENGLISH
Returning from my Big Three Oh Trip to New York and Washington D.C. last week, I decided to take my time in getting my regular exercising routine back to normal because of the jetlag and, mainly, the flu. This time, though, I did not have that much of "guilt fuel" which, I think, was because, while not at the gym, I actually exercised quite a lot on the trip by moving mostly on foot throughout, haha. In fact, I didn't gain any weight on this trip, yeay!
I only started going back to the gym on Friday; and, finally, the new period of my tennis lesson started on Thursday. Okay, it actually started three weeks ago but because I was away, I had to miss the first two lessons, haha. It felt nice to be back on court again after having a short-ish "hiatus" since the end of July when the previous period ended.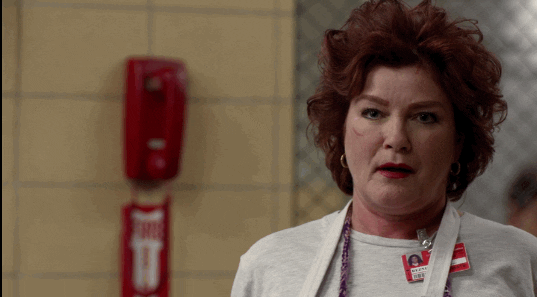 Anyway, the tennis lesson actually made me aware of a post-vacation problem which I apparently had, that was: my bike got a flat tire! Lol 😆 . Yeah, indeed I don't bike as much since I moved to Amsterdam and I mostly only use my bike to go to the tennis club. With the "hiatus", it indeed meant that it had really been awhile since I used my bike, so it wasn't surprising actually for me to have this problem.
And so this weekend I brought my back to a repair shop nearby my apartment. The mechanic told me he would need some time for the repair because he saw that the problem was simply more than just the tire. Apparently I had been using the bike with not enough pressure for quite some time that it put a lot of pressure on the wheel's rim. This was, indeed, a correct diagnosis as I last serviced my bike more than two years ago (when I still lived in Delft) and in Amsterdam, I had to pump my tire quite frequently as I felt it didn't have enough pressure, haha. Well, he told me it should be done later on today, though…
BAHASA INDONESIA
Baru pulang dari Perjalanan Besar Tiga Nolku ke New York dan Washington D.C. minggu lalu, aku memutuskan untuk tidak terburu-buru dalam mengembalikan diriku ke rutinitas normal olahragaku karena jetlag dan, terutama, flu. Kali ini, aku tidak merasakan banyak "guilt fuel" karena, aku kira, walaupun tidak di gym, aku toh banyak berolahraga di sepanjang perjalanan ini dimana kebanyakan aku berkeliling dengan berjalan-kaki, haha. Malahan, berat badanku sama sekali tidak naik loh di perjalanan ini, hore!
Aku baru kembali ke gym di hari Jumat; dan, akhirnya, periode baru dari les tenisku dimulai di hari Kamis kemarin. Eh, sebenarnya periodenya sudah dimulai dari tiga minggu yang lalu sih tetapi waktu itu kan aku sedang berlibur ya, jadilah dua les pertamanya harus aku lewati, haha. Rasanya senang bisa kembali ke lapangan tenis lagi setelah "hiatus" singkat semenjak akhir Juli dimana periode yang lalu berakhir.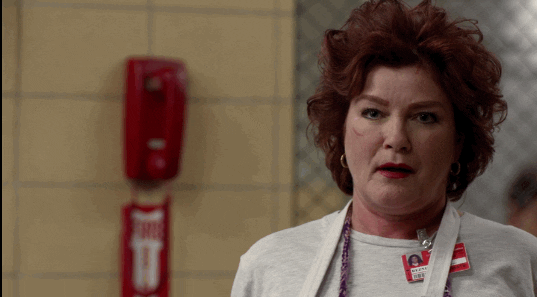 Anyway, les tenisnya baru membuatku sadar bahwa ternyata aku memiliki masalah "pasca-liburan" lainnya, yang mana adalah ban sepedaku yang kempes! Haha 😆 . Memang sih aku tidak lagi banyak bersepeda semenjak aku pindah ke Amsterdam dan sepedaku kebanyakan aku gunakan untuk pergi ke klub tenisnya saja. Jadilah dengan "hiatus" di atas, artinya sepedanya sudah lumayan lama juga tidak aku gunakan. Jadi sebenarnya tidak mengherankan juga aku mendapati masalah ini.
Dan jadilah akhir pekan kemarin sepedaku aku bawa ke tempat reparasi di dekat apartemenku. Mekaniknya berkata bahwa ia akan membutuhkan lebih banyak waktu karena ia lihat masalahnya agak sedikit lebih rumit daripada ban yang kempes. Ternyata sepedanya sudah cukup sering kugunakan ketika angin tekanan bannya kurang tinggi selama sekian waktu sehingga tekanan yang diterima bagian rodanya agak terlalu besar. Memang sih ini diagnosis yang tepat karena terakhir aku meng-servis sepedaku adalah lebih dari dua tahun yang lalu (ketika aku masih tinggal di Delft) dan sebenarnya di Amsterdam, lumayan sering juga aku merasa tekanan banku kurang tinggi sehingga aku harus selalu mempompanya dengan angin, haha. Yah, katanya sih sore nanti reparasinya sudah selesai sih…