ENGLISH
So it has been almost one week since I came back from my Big Three Oh Trip to New York and Washington, D.C. So, how has this one week been?
As I already mentioned, I started this week … with feeling jetlagged! Though this was not surprising at all given the six hours time difference between the US East Coast and the Netherlands. Having said that, the jetlag recovery took much quicker than I anticipated. I was basically almost over from it by Wednesday! This speed was really surprising to me (in a good way obviously); and I would wildly guess this might partly be because this year alone I have recovered from two worse jetlag? I mean, six hours difference was "peanut" compared to seven with Chicago/New Orleans, let alone nine with Los Angeles/San Francisco? Lol 😆
But unfortunately jetlag was not the only thing I was battling with this week. I caught a small, but annoying, flu during the trip. I started getting the symptom on my last day in Washington D.C., and it became worse earlier this week. And so I supplemented myself with vitamin C and combat it with a flu tablet as well. The rather unpleasant weather of New York and Washington D.C. might play a role on this, I suppose. And, to be honest, the flu was more bothersome and annoying than the jetlag, lol. But it's ok, I am already feeling much better now 😀 .
Anyway, also quite surprisingly, this week turned out to be a productive week for me, especially at work, which made me really happy! I guess the effect of the vacation kicked in right away!!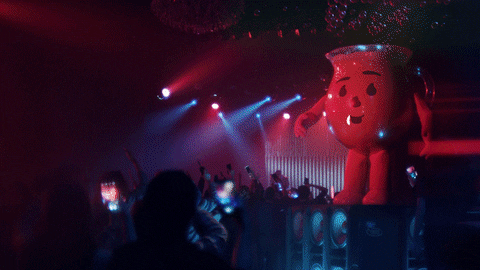 But on the other hand, I was also quite annoyed with my pre-vacation self because I was running out of almost everything at home; and I was procrastinating too much in resupplying them. Compounding the problem was that I did not take notes on anything I was running out, or low, of. As a result, literally for almost every day of this week, I had to stop by at the supermarket to buy something, because I forgot about it the previous day(s)! This was quite annoying, lol 😆 .
So yeah, this one week has quite been an interesting, but overall good, ordinary week for me 🙂 .
BAHASA INDONESIA
Jadi ceritanya sudah hampir satu minggu semenjak aku kembali dari Perjalanan Besar Tiga Nolku ke New York dan Washington, D.C. Bagaimana nih seminggu ini?
Seperti yang aku sebutkan sebelumnya, minggu ini aku mulai dengan … jetlag! Jelas ini tidak mengherankan karena perbedaan waktu enam jam itu antara Pantai Timurnya Amerika dan Belanda kan ya. Walaupun begitu, pemulihan jetlag-nya berlangsung lebih cepat daripada sangkaanku lho. Pada dasarnya bahkan aku sudah hampir pulih total darinya di hari Rabu! Kecepatan ini mengejutkanku (secara positif tentunya); dan aku duga (asal-asalan) mungkin sebagian karena tahun ini aja aku sudah pulih dari dua jetlag lain yang lebih parah? Maksudku, enam jam mah "kecil" ya kalau dibandingkan dengan tujuh dengan Chicago/New Orleans, apalagi sembilan dengan Los Angeles/San Francisco? Huahaha 😆 .
Tetapi sayangnya jetlag bukanlah satu-satunya hal yang harus aku lawan minggu ini. Ternyata aku mulai flu, kecil sih, di perjalanan kemarin ini. Aku mulai merasakan gejalanya di hari terakhirku di Washington, D.C., dan kemudian bertambah parah awal minggu ini. Jadilah aku minum vitamin C untuk menambah stamina, juga sekalian minum obat flu deh. Aku duga mungkin penyebabnya adalah cuaca di New York dan Washington D.C. yang memang kurang begitu bersahabat ya? Dan, sejujurnya, flunya lebih menyebalkan dan mengganggu deh daripada jetlag-nya, haha. Tapi nggak apa-apa kok, sekarang ini sudah jauh terasa lebih enakan, hehe 😀 .
Anyway, juga yang lumayan mengejutkan adalah, minggu ini aku produktif banget loh, terutama di kantor, yang mana tentu membuatku merasa senang! Aku duga mungkin efek dari liburannya langsung bekerja ampuh ya!!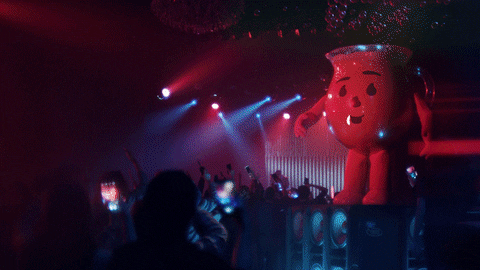 Tetapi di sisi lain, aku juga merasa sebal dengan diriku sebelum liburan karena minggu ini aku hampir kehabisan segalanya di rumah deh; dikarenakan aku menunda-nunda sih dulu dalam membeli/mengisi kembali barang-barang yang stoknya di rumah habis. Yang bikin tambah bermasalah, aku juga dulu tidak mencatat apa saja yang (hampir) habis. Sebagai akibatnya, setiap hari loh seminggu ini aku harus mampir di supermarket untuk membeli sesuatu, karena aku tidak ingat/kelupaan tentangnya di hari(-hari) sebelumnya! Menyebalkan deh! Hahaha 😆 .
Jadi ya begitu deh, satu minggu ini adalah satu minggu biasa yang menarik, tapi secara keseluruhan masih baik lah, untukku 🙂