ENGLISH
First of all, hello from … New York!!
Yep, I am in the Big Apple at the moment, obviously for my Big Three Oh Trip, after arriving here two days ago. And btw, yes, today is the main reason why this trip is taking place now. Today, I am turning … thirty!! 😱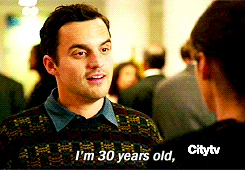 It feels really surreal, to be honest; in a mixed way. I mean, to be honest, I still feel really young; though I am not sure how much this is caused by I literally just spent 10 years and 11 hours (haha) of my life being in my 20s. But on the other hand, no matter what people say, being 30 still feels like a really big deal! There definitely is a big difference between being a 29 year-old and a 30 year-old. Being the latter feels like a lot of "responsibilites" are suddenly placed on my shoulders, even though the nature of those "responsibilities" are super abstract and unclear. The former, on the other hand, is still perceived as being "young" and "free" quite possibly due to the digit of "2" there.
Anyway, while it feels really, really different, to be honest I am quite excited about this. You know, as Arman says, "Life begins at 30…", hahaha 😆 . I think this is true. I feel like the general theme of my 20s was to "find my path" in life. And I think I might have done just that, which becomes the foundation of my life moving forward where … life just begins! 😛
But for now, well, let me enjoy New York first!!
Ciao!!
ENGLISH
Pertama-tama, halo dari … New York!!
Yep, saat ini aku sedang berada di Big Apple, jelas untuk Perjalanan Tiga Nol-ku, setelah tiba di kota ini dua hari yang lalu. Dan btw, yep, hari ini adalah alasan aku mengadakan perjalanan ini. Hari ini, aku beranjak berumur … tiga puluh!! 😱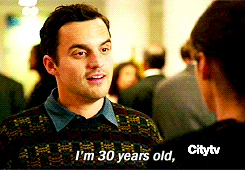 Rasanya campur aduk banget deh, sejujurnya. Maksudku, sungguh beneran aku masih merasa amat muda; walaupun nggak tahu juga sih apakah ini karena pengaruh aku baru saja menghabiskan 10 tahun dan 11 jam (haha) berumur 20an. Tapi di sisi lain, walaupun apa yang dikata orang, umur 30 itu tetap rasanya "penting" dan "monumental" banget! Jelas banget ada perbedaan besar antara menjadi seseorang yang berumur 29 dan berumur 30. Ketika menjadi yang kedua, rasanya "tanggung-jawab" tiba-tiba langsung terbebankan ke pundakku, walaupun maksud dari "tanggung-jawab" itu apa abstrak banget dan nggak jelas gitu deh, haha. Ketika menjadi yang pertama, di sisi lain, kita masih dipandang "muda" dan "bebas", mungkin karena digit "2" yang berada di depannya.
Anyway, walau rasanya berbeda, sejujurnya aku cukup excited juga kok dengan ini. Kan kayak yang dibilang Arman ya, "Life begins at 30…", hahaha 😆 . Aku kira ini benar juga. Aku merasa tema utama umur 20anku adalah untuk "menemukan jalanku" dalam hidup ini. Dan sepertinya, rasanya, toh aku sudah menemukannya kok, yang mana akan menjadi pondasi untukku melangkah ke depan dimana … yang namanya hidup itu baru dimulai! 😛
Ah tapi untuk sekarang sih, aku ingin menikmati New York dulu lah ya!!
Ciao!!