ENGLISH
Some time ago when I asked for suggestions of a good TV show to watch, Fahrizinfa recommended Black Mirror. I then checked my Netflix and I was really glad to find its entire four seasons in the library! 😀
For those not familiar with the series, Black Mirror is a British science-fiction anthology (so it tells an independent story in each episode) which focuses on the "extrapolation" of current technologies and the consequences. Well, mostly not on the positive ones; but rather more on the opposite, unexpected ones which makes the series, to some degree, quite "vulgar" and could be "sickening" too. As such, the series felt really "dark" and "satirical"; but with great (implicit) messages which made me think of today's life and society.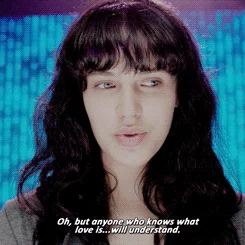 In one sentence: I LIKE this series!!
You know, in general I really like series which with its stories makes me "think" of something. Don't get me wrong, I also enjoy "lighter" entertaining shows too, sometimes; but usually those that make me "think" would make better impression for me and, thus, "last" longer in my mind 😛 . Though, I give this show an extra bonus point because there is one Star Trek-themed episode too! Lol 😆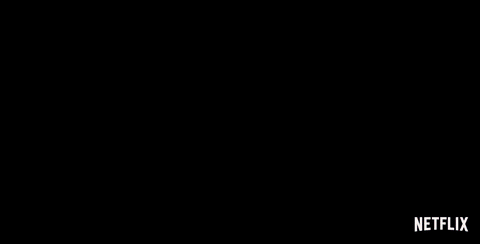 And the Star Trek-themed episode happens to be one I like the most too!! *an unbiased opinion here, haha 🙈 *. I really like the storyline (aside from the fact that it is Star Trek-themed 😛 ) and, coincidentally, Cristin Milioti, the actress who played "The Mother" in How I Met Your Mother, played the protagonist on this episode!! You see? Seeing Ted Mosby's wife as a crew in a Star Trek-themed spaceship on a Black Mirror episode. Surreal!! 😛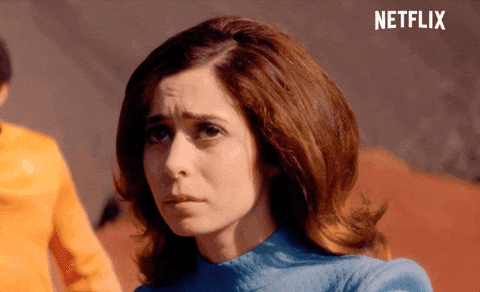 I have finished watching the entire series. Wait, didn't I just say that there are four seasons of this series? How come I did it so quickly? Yep, if I have to name one "downside" of the series is the few number of episodes it has. In fact, the first two seasons only consist of three episode each, whereas the last two six. Adding in one special episode "between" season two and three, in total there are only 19 episodes overall, haha…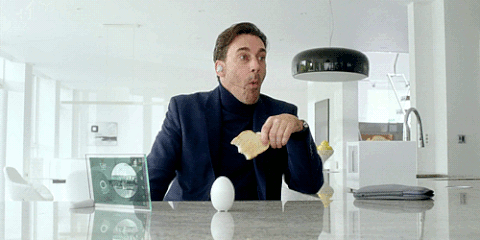 Though, of course not all episodes were created "equal". I liked the third season the least, as I felt like the series went "off course" due to an overdose of horror and thriller element in some of the season's episodes (And I personally don't like these two genres). Coincidentally, this was also the first season after Netflix purchased the series in 2015. And the difference pre- and post- Netflix was contrasting enough that I could "feel" it when I started season 3. Well, perhaps this was also because I watched the show in marathon, haha 😆 .
Speaking of Netflix, apparently last year they released the following "crossover" clip between Black Mirror and Orange Is The New Black, titled "Orange Is The New Black Mirror":
It was a good one, and you would understand why if you watched OITNB's fourth season and Black Mirror's "San Junipero" episode in season 3 (This was the best episode of the third season, IMO 😀 ).
Anyway, what excites me is that a fifth season has been announced earlier this year! I can't wait!! So, has anyone else here watched this series as well? And, again, thanks Fahrizinfa for the great recommendation!!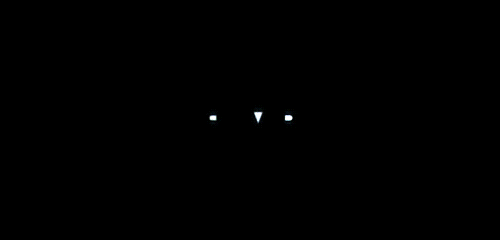 BAHASA INDONESIA
Beberapa waktu yang lalu ketika aku meminta saran akan acara TV bagus untuk ditonton, Fahrizinfa merekomendasikan Black Mirror. Jadilah kemudian aku mengecek Netflix-ku, dan aku senang ketika melihat keseluruhan empat musim dari serial ini ada di library-ku! 😀
Bagi yang tidak familier dengan acara ini, Black Mirror adalah sebuah antologi fiksi-ilmiah buatan Inggris (jadi setiap episode menceritakan cerita yang berbeda dan tidak berhubungan satu sama lain) yang berfokus pada "ekstrapolasi" dari teknologi saat ini dan konsekuensi darinya. Yah, kebanyakan bukan konsekuensi positifnya sih melainkan yang sebaliknya, yang tidak diharapkan, yang membuat acaranya, di satu sisi, agak "vulgar" dan bisa jadi "menjijikkan" juga. Sebagai akibatnya, serialnya memang bernuansa "gelap" dan "satir"; tetapi membawa pesan-pesan (implisit) yang bagus loh yang membuatku berpikir dan merefleksikan kehidupan dan masyarakat zaman ini.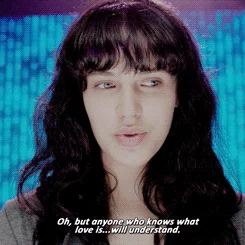 Dalam satu kalimat: aku SUKA serial ini!!
Tahu kan, secara umum aku suka suatu acara yang ceritanya membuatku "berpikir" akan sesuatu. Jangan salah, aku juga terkadang menikmati acara hiburan yang "ringan" kok; tapi justru acara yang berat yang membuatku "berpikir" biasanya lebih berkesan untukku sehingga "bertahan" lebih lama deh di pikiranku 😛 . Eh, tapi untuk serial ini memang aku memberikan nilai bonus ekstra karena ada satu episode yang bertemakan Star Trek doong! Hahaha 😆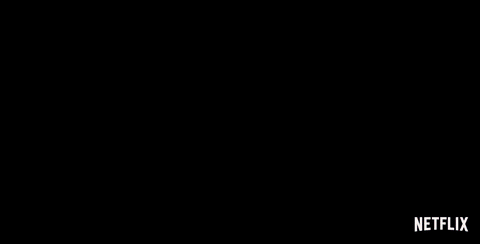 Dan episode yang bertemakan Star Trek ini juga "kebetulan" adalah episode favoritku!! *pendapat tidak bias loh ini, huahaha 🙈 *. Aku suka banget dengan jalan ceritanya (pun dengan mengesampingkan bahwa ceritanya bertemakan Star Trek) dan, kebetulan lagi, Cristin Milioti, aktris yang memainkan peran "The Mother" di How I Met Your Mother, juga memainkan protagonis di episode ini!! Nah kan? Jelas seru-seru kaget lah ya menonton istrinya Ted Mosby menjadi kru di sebuah pesawat luar angkasa bertemakan Star Trek di sebuah episodenya Black Mirror. Keren banget!! 😛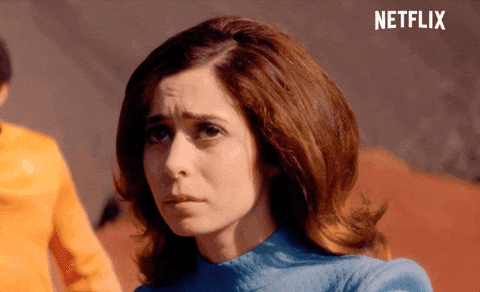 Aku sudah selesai menonton keseluruhan seri ini. Eh tunggu dulu, bukannya di atas aku bilang sudah ada empat musim dari serial ini ya? Kok cepet banget selesainya? Nah, jika memang harus menyebutkan satu "kekurangan" dari serial ini, harus kubilang jumlah episodenya yang sedikit. Dua musim pertamanya masing-masing hanya terdiri atas tiga episode saja, sementara dua musim terakhir masing-masing memiliki enam. Ditambah satu episode khusus "di antara" musim kedua dan ketiga, totalnya hanya ada 19 episode saja sejauh ini, hahaha…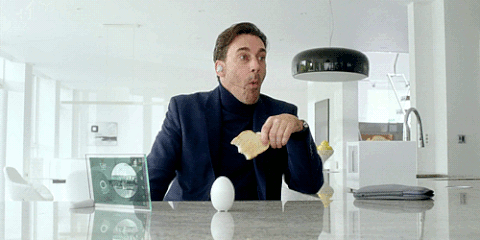 Walaupun jelas sih ya tentu nggak semua episodenya berkualitas "sama". Secara keseluruhan menurutku musim ketiga adalah yang terburuk, karena aku merasa serialnya agak "keluar jalur" akibat overdosis elemen "horor" dan "thriller" yang disuntikkan ke beberapa episode di musim ini (Dan dua genre ini adalah dua genre yang paling tidak aku sukai). Kebetulan, ini adalah musim pertama yang diproduksi setelah Netflix membeli serialnya di tahun 2015. Dan perbedaan sebelum dan sesudah Netflix ini "terasa" banget dah ketika aku memulai musim ketiga. Yah, mungkin ini juga disebabkan karena aku menonton serialnya berturutan ya, haha 😆 .
Ngomongin Netflix, ternyata tahun lalu mereka merilis klip "crossover" antara Black Mirror dan Orange Is The New Black, yang berjudul "Orange Is The New Black Mirror":
Bagus, dan pasti akan paham mengapa jika sudah menonton musim keempat OITNB dan episode "San Junipero"-nya Black Mirror di musim ketiga (Episode ini adalah episode terbaik di musim ketiga menurutku 😀 ).
Anyway, yang membuatku merasa senang adalah musim kelima juga sudah diumumkan akan diproduksi loh tahun ini! Nggak sabar nih!! Nah jadi, apakah ada yang sudah menonton serial ini juga? Dan, sekali lagi, terima kasih ya Fahrizinfa atas rekomendasinya yang oke banget!!