ENGLISH
Despite the title, no, I did not go on a weekend trip this weekend, haha 😆 . I was just in Amsterdam, recovering as I was travelling to Berlin the weekend before.
I started the weekend by … staying up late for a US Open third round match between my two favorite tennis players, Serena Williams and Venus Williams. There is a backstory of this particular meeting, btw. Coming into the tournament, Serena was ranked 26th meaning under normal circumstances, she would have been seeded 26th too in the tournament. However, considering she had just come back from a maternity leave (during which she was ranked number 1 in the world), the USTA, who organized the US Open, decided to exercise their special right to not follow her official ranking for seeding. Serena was bumped up as the 17th seed, just one spot below Venus' (16th).
To be honest I found this particular reseeding to be rather "pointless" given that it was "only" 9 places up. On top of that, this meant there was a 12.5% chance for Serena to meet Venus in the third round. Had Serena not been reseeded, she could only meet Venus in the fourth round at the earliest. And guess what? Somehow this 12.5% chance became a reality!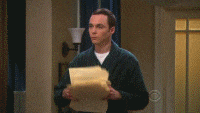 I was really annoyed as now my two favorite players could potentially meet that early in the tournament. Though to be fair, usually I am always annoyed when Serena and Venus are drawn in the same half of the draw, especially in bigger tournaments. If it were up to me, they would always be drawn in the opposite halves so that they could only meet in the final, haha 😛 . But this particular instance is especially more annoying because I have a ticket for the women's singles final! This means that it is guaranteed that the match I will watch this coming Saturday will not be between Serena and Venus!
Anyway, Venus, in my opinion, played well (for her standard this year) in the match but Serena's level was just amazing. As a result, Serena won the match in comprehensive fashion.
***
The decision to stay up late to watch the match set the tone for the rest of the weekend: where I felt even more need to rest! Lol 😆 . I don't know, nowadays I find staying up late more tricky to handle than, say, ten years ago. Maybe it's my age? 😛
Though, of course this did not mean I just became a couch potato all the time doing no physical activity at all, haha. I did my usual weekend chores (grocery shopping, laundry, some light apartment cleaning, etc) and went to the gym on Sunday too. Oh and also, I got a haircut on Saturday, obviously because of my upcoming trip! 😛
BAHASA INDONESIA
Walaupun judulnya demikian, tidak kok, aku tidak pergi jalan-jalan akhir pekan ini, haha 😆 . Aku cuma di Amsterdam aja, beristirahat karena akhir pekan sebelumnya kan aku jalan-jalan ke Berlin.
Akhir pekan ini aku mulai Jumat malam dengan … begadang untuk menonton sebuah pertandingan babak ketiga US Open antara dua petenis favoritku, Serena Williams dan Venus Williams. Oh iya, pertemuan mereka kali ini ada ceritanya loh, btw. Sebelum turnamen ini dimulai, peringkat Serena adalah 26 yang berarti, biasanya, ia juga akan diunggulkan di posisi ke-26 di turnamennya. Namun dengan pertimbangan ia baru saja kembali dari cuti hamil (yang mana sewaktu cuti ia berperingkat 1 di dunia), organizer-nya US Open (USTA) memutuskan untuk menggunakan hak khusus mereka untuk tidak semata-mata mengikuti peringkat dunia resmi dalam mengurutkan pemain unggulan. Serena dinaikkan posisinya ke unggulan ke-17, satu posisi di bawah Venus (16).
Sejujurnya aku merasa perubahan posisi unggulan ini agak "tidak ada gunanya" karena toh "hanya" naik 9 posisi saja. Di samping itu, gara-gara perubahan ini jadi ada peluang sebesar 12,5% untuk Serena akan bertemu Venus di babak ketiga. Andaikata posisi Serena tidak diubah, ia hanya bisa bertemu Venus paling cepat di babak keempat. Dan apa yang terjadi? Peluang sebesar 12,5% ini beneran menjadi kenyataan dong!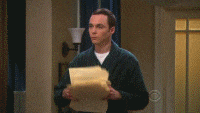 Aku jelas merasa sebal dong ya dua pemain favoritku kok jadi berpotensi bertemu di babak awal di turnamen besar ini. Walaupun, sebenarnya sih, biasanya aku juga sebal ketika Serena dan Venus berada di paruh undian yang sama, terutama di turnamen-turnamen besar. Kalau bisa sesuai mauku, maunya sih mereka selalu ditempatkan di paruh yang berbeda sehingga mereka hanya bisa bertemu di babak final saja, haha 😛 . Tapi khusus untuk kejadian kali ini, rasa sebalnya jauh lebih berlipat karena aku kan memiliki tiket untuk final tunggal putri ya! Ini berarti sudah pasti pertandingan yang akan kutonton hari Sabtu ini bukanlah antara Serena dan Venus!
Anyway, menurutku Venus bermain dengan baik (berdasarkan standarnya tahun ini) di pertandingan ini, tetapi Serena bermain dengan level yang amat tinggi. Sebagai akibatnya, Serena menang dengan skor telak.
***
Keputusan untuk begadang untuk menonton pertandingan tenis ini ternyata mempengaruhi mood akhir pekanku ini: dimana aku semakin merasa membutuhkan yang namanya istirahat! Hahaha 😆 . Nggak tahu ya, sekarang-sekarang ini aku merasa begadang itu lebih tricky untuk dihadapi daripada, katakanlah, sepuluh tahun yang lalu. Apa ini ya yang dimaksud dengan faktor U? Haha 😛
Walaupun begitu, bukan berarti juga aku nggak ngapa-ngapain dengan tidak melakukan aktivitas fisik apa pun sih kemarin ini, haha. Aku mengerjakan pekerjaan yang memang biasanya kulakukan di akhir pekan (belanja kebutuhan sehari-hari, laundry, bersih-bersih kecil apartemen, dll) dan juga pergi ke gym di hari Minggu. Oh dan juga, aku potong rambut di hari Sabtu, jelas karena perjalananku yang akan segera datang! 😛