ENGLISH
If I tell you that I was born in 1988, you would understand why this year is a big year to me. Yep people, I am turning 30 this year. Like, OMG!!!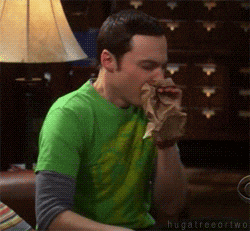 As clearly this is a big year in my life, I have decided since long ago that I would make a "big deal" of my birthday this year. By this, of course I mean I will accomplish it by going on an extended trip somewhere far away, to a destination I want doing activities I like/dream of!
When thinking about where I would like to go, I immediately knew that I would want to be somewhere in North or South America on my birthday. The main reason was that these continents being like 10-17 time zones away from Western Indonesia would mean that I would live my 20s for 10 years AND 10-17 hours, as I spent my 20th birthday in Bandung, Indonesia, lol 😆 . I mean extending my 20s by 10-17 hours sounds like a great idea, doesn't it? 😛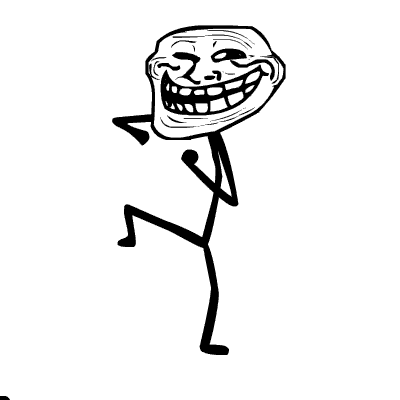 But still, North and South America are big, and I still need to narrow the list down. And then I realized a fortunate coincidence. You know I am a big fans of tennis and one big dream of my life is to go to all of the four grandslam tournaments. So far I have been to two of them, Roland Garros in Paris (which I visit every year) and Wimbledon in London (which I want to visit every year but having to apply for a UK Visa every time I want to visit obstructs this wish, haha 😆 ), which means two more are still to be visited: the Australian Open in Melbourne and the US Open in New York!!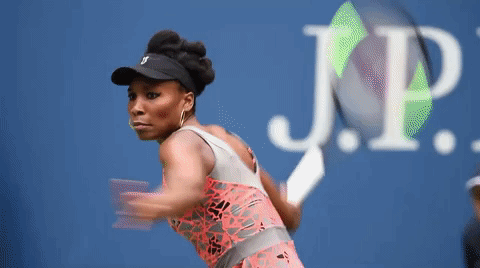 I guess you know where this is going now…
New York is in the USA, which visa I already have and is in North America. And my birthday will coincide with the second week of the tournament this year! It felt like the universe was telling me that New York should definitely be the main destination of this big trip!!
It is true that I have been to New York for my 2015 year end trip. Here are the posts of that amazing trip, btw:
1. Part I: Getting to North America
2. Part II: Boston
3. Part III: Getting to Mexico
4. Part IV: Oaxaca
5. Part V: A Mexican Wedding
6. Part VI: Huatulco and New Year
7. Part VII: Beaches of Huatulco
8. Part VIII: Back to USA
9. Part IX: Fifth Avenue, New York
10. Part X: More from New York
11. Part XI: Back to Europe
But I would sooo NOT mind coming back to this amazing city that never sleeps. To be honest, thus far New York is my most favorite American city I have ever been to!
On top of that, my previous visit to New York was in the Winter and this time it would be in the Summer so arguably it would be different! haha 😆 .
Once I made this decision, I started looking for some information on how to get a US Open ticket. Long story short, in early June, just after coming back from my Roland Garros trip this year, I got my ticket for the women's singles final and a doubles final! It would not be on my birthday, though, but it doesn't matter at all! 😀 Btw, while on this, as it turns out a US Open ticket is more expensive than a Roland Garros or a Wimbledon ticket! Haha 😆
Anyway, but of course it would be nice to also add a new destination for this trip. But this was easy as there was one big city quite close to New York which I have not yet visited: Washington, D.C. I immediately knew that I would do this pair on this trip 🙂 .
And so when KLM had the "Werelddeal weken" promotion back in January, I was looking for a return ticket with this city-pair combination around my birthday. When I found a combination with interesting routing (read: via Paris, haha), I immediately grabbed it! And to travel between New York and Washington, D.C., of course I would fly, which I have booked myself a Delta flight between these two cities. Haha 😆 . And so here is the flying map of this trip then:
So yeah, I am really, really excited about this trip! I'm going to a city that I love, going to a grandslam tournament, and going to a city I have never been before!
On top of that, now that I know on my birthday I will be in New York which time difference with Bandung is 11 hours in the summer, this means my 20s will be a decade AND 11 hours long! Yeah, an extra 11 hours for being in my 20s, I certainly won't complain for that!
I can't wait already!! 😀
BAHASA INDONESIA
Jika aku bilang bahwa aku dilahirkan di tahun 1988, pasti pada langsung mengerti mengapa tahun ini adalah tahun yang besar bagiku. Iyaa, jadi tahun ini aku akan berulang-tahun yang ke-30 dong. Aduh, gimana nih, gimana nih!!! *mendadak panik*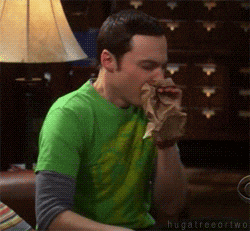 Karena jelas tahun ini adalah tahun yang besar di hidupku, sudah aku putuskan semenjak lama bahwa aku akan membuat ulang-tahunku tahun ini "spesial". Dengan ini, jelas aku akan mencapainya dengan cara pergi dalam perjalanan yang panjang ke suatu tempat yang jauh lah, ke tempat tujuan yang aku inginkan melakukan aktivitas yang aku suka/impikan!
Ketika berpikir mau pergi kemana, aku langsung tahu bahwa aku ingin pergi ke suatu tempat di Benua Amerika untuk ulang-tahunku. Alasan utamanya sih karena benua ini memiliki perbedaan waktu sebanyak 10-17 jam dari Indonesia Barat yang mana berarti umur 20anku akan sepanjang 10 tahun 10-17 jam, karena ulang tahun ke-20ku aku habiskan di Bandung, Indonesia, huahaha 😆 . Lumayan banget kan ya aku berumur 20annya lebih lama 10-17 jam? 😛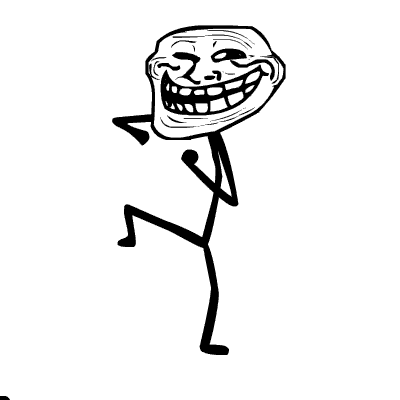 Tapi tetap aja, Benua Amerika kan besar banget ya sehingga aku masih harus mempersempit pilihan destinasinya lagi. Dan kemudian aku menyadari kebetulan yang pas banget. Tentu pada tahu bahwa aku adalah fans berat dari tenis dan salah satu impianku adalah mengunjungi kesemua empat turnamen grandslam di dunia. Sejauh ini aku baru pernah mengunjungi dua di antaranya, Roland Garros di Paris (yang selalu aku kunjungi setiap tahun) dan Wimbledon di London (yang maunya sih aku kunjungi setiap tahun tapi persyaratan harus selalu apply Visa UK setiap kali mau ke sana nih yang menghalangi keinginan ini *nasib paspor ijo*, haha 😆 ), yang mana berarti ada dua lagi yang masih perlu aku kunjungi: Australian Open di Melbourne dan US Open di New York!!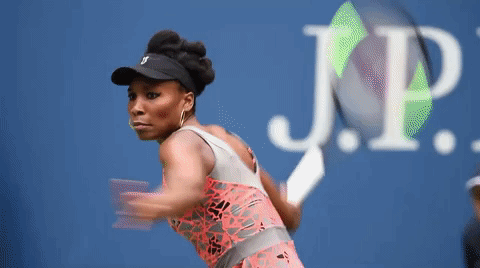 Pasti sudah bisa menebak arahnya ini kemana ya…
New York berada di Amerika Serikat, yang mana visanya sudah aku miliki dan negaranya berada di Benua Amerika. Dan ulang-tahunku akan tepat berada di minggu kedua turnamen ini dong! Aku merasa ini adalah pertanda dari alam semesta bahwa aku mesti pergi ke New York di perjalanan ini!!
Memang sih aku sudah pernah ke New York untuk perjalanan akhir tahun 2015ku. Berikut ini posting-posting dari perjalanan itu, btw:
1. Part I: Getting to North America
2. Part II: Boston
3. Part III: Getting to Mexico
4. Part IV: Oaxaca
5. Part V: A Mexican Wedding
6. Part VI: Huatulco and New Year
7. Part VII: Beaches of Huatulco
8. Part VIII: Back to USA
9. Part IX: Fifth Avenue, New York
10. Part X: More from New York
11. Part XI: Back to Europe
Tapi aku mah TIDAK berkeberatan untuk kembali ke kota yang keren banget dan tidak pernah tidur ini. Sejujurnya, sejauh ini New York adalah kota di Amerika Serikat yang paling aku sukai dari yang pernah aku kunjungi! Haha
Di samping itu, kan kunjunganku ke New York yang lalu adalah di musim dingin sementara kali ini kan bakalan di musim panas. Jadi jelas nggak sama dong ya, haha 😆 .
Begitu keputusan ini aku buat, aku mulai mencari informasi bagaimana caranya mendapatkan tiket US Open. Singkat cerita, di awal Juni, tepat setelah perjalananku ke Roland Garros tahun ini, aku mendapatkan tiket untuk babak final tunggal putri dan sebuah event ganda. Bukan di hari ulang-tahunku sih, tapi nggak papa kok! 😀 Btw, mumpung ngomongin ini, ternyata tiket US Open itu lebih mahal dong daripada tiket Roland Garros ataupun Wimbledon! Haha 😆
Anyway, tapi tentu saja bakalan lebih seru lagi kalau aku ikut menyertakan tujuan baru di perjalanan ini. Tapi ini sih gampang soalnya ada kota besar yang lumayan dekat dengan New York yang belum pernah aku kunjungi: Washington, D.C. Aku tahu aku akan memasangkan dua kota ini di perjalanan ini 🙂 .
Dan jadilah ketika KLM memiliki promosi "Werelddeal weken" Januari kemarin, aku mencari tiket pp dengan kombinasi ini di sekitar tanggal ulang-tahunku. Dan ketika aku menemukan kombinasi yang oke dengan rute menarik (baca: via Paris, haha), langsung tiketnya aku beli! Dan untuk berpergian dari New York ke Washington, D.C., jelas aku akan naik pesawat juga lah, yang mana aku sudah membeli tiket penerbangannya Delta di antara kedua kota ini. Haha 😆 . Jadilah begini ini rute penerbanganku kali ini:
Jadi ya, aku sudah merasa sangat excited nih untuk perjalanan ini! Aku akan pergi ke sebuah kota yang aku sukai, ke sebuah turnamen grandslam, dan ke kota yang belum pernah kukunjungi sebelumnya!
Di samping itu, karena sekarang aku sudah tahu di hari ulang-tahunku nanti aku akan berada di New York yang mana perbedaan waktunya dengan Bandung adalah 11 jam di musim panas ini, artinya umur 20an-ku akan sepanjang satu dasawarsa DAN 11 jam! Sebelas jam ekstra di umur 20an, lumayan banget lah ya!
Sudah nggak sabar nih!! 😀