ENGLISH
Again, this was supposed to be an old(er) post, as I first wrote the draft way back in March this year, haha. But then other posts seemed to find their ways to get published sooner; also partly because I have felt like this post's topic is a little bit more "timeless" than the others' 😛 . But finally, the time has come for this post to live its life!! 😀
***
I had an amazing time on my weekend trip to Bordeaux in early March this year. This, of course, involved me indulging myself with very tasty French cuisine and, unsurprisingly, the great Bordeaux wine, haha 🙈. The result, though? Well, I gained like almost 1.5 kg when I weighed myself the Monday after, haha 😆 .
I then felt some sense of "guilt"; but no regret though. The French cuisine and Bordeaux wine were all worth the trouble, haha 😆 . And so I said to myself I had enough of cheat dayS (for now) and it was time to get back to my normal daily exercising routine.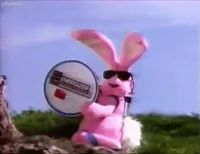 Surprisingly, I felt uncharacteristically energetic that Monday. This was rather unusual for me, especially that I arrived in Amsterdam quite late on Sunday (and of course I had to work on Monday). Usually, I took it easy on my body after a weekend trip by taking some rest the Monday after because while such trip was most of the time mostly fun, it still took some toll physically. But not this time. Perhaps the "guilt" feeling ignited this, haha 😆 .
I went to the gym that Monday and actually felt really fresh in the gym. I found this amazing as I felt like this was what a weekend trip was supposed to do! To recharge myself, both mentally and physically, so that I felt fresh the Monday after! Haha 😆 . The "guilt fuel" was also very strong that I still pretty much ran on it on Tuesday and Wednesday that week, haha. Yeah, I exercised on every working day that week, where I only took some "rest" (finally) on Saturday.
Yeah, so I found this very interesting. Though, come to think about it, this actually highlighted the "importance" of cheat days here and there, in my opinion for my personal situation, to ensure the longetivy of the healthy lifestyle I have been trying to live. 😛
BAHASA INDONESIA
Lagi, seharusnya posting ini sudah aku publikasikan dulu-dulu, karena draft awalnya aku tulis pertama kali di bulan Maret yang lalu, haha. Tapi posting-posting lain malah akhirnya terpublikasikan duluan; setengahnya karena aku juga merasa topik posting ini yang lumayan "kekal" sih daripada yang lain 😛 . Tapi akhirnya, tiba juga waktunya untuk posting ini terbit!! 😀
***
Aku pergi dalam sebuah perjalanan akhir pekan yang seru banget ke Bordeaux di awal Maret tahun ini. Ini, tentu saja, melibatkanku menikmati masakan Prancis yang enak-enak dan, tidak mengejutkan, wine Bordeaux yang terkenal itu, haha 🙈. Hasilnya? Hmm, berat badanku naik hampir 1,5 kg ketika aku menimbang diriku di hari Senin setelahnya, haha 😆 .
Kemudian aku merasakan perasaan "bersalah"; tetapi tidak ada penyesalan sama sekali sih. Enaknya masakan Prancis dan wine Bordeaux setimpal lah dengan perasaan bersalah ini! Dan jadilah aku bilang ke diriku aku sudah memiliki cukup cheat days (untuk waktu itu) dan sudah waktunya untukku kembali ke rutinitas berolahraga harianku.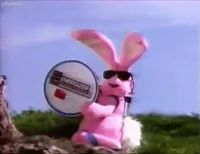 Yang membuat kaget, aku merasa berenergi sekali lho di hari Senin. Ini agak tidak biasa apalagi mengingat aku tiba di Amsterdam agak malam di hari Minggu (dan tentu saja aku masuk kerja di hari Senin). Biasanya, aku memilih untuk tidak terlalu memaksakan diriku setelah sebuah perjalanan akhir pekan dengan cara beristirahat di hari Senin karena walaupun biasanya sebuah perjalanan itu seru banget, tetapi tetap aja melelahkan bagi badan kan ya. Tetapi tidak lho kali ini. Mungkin perasaan "bersalah" ini yang mengobarkan energi ini, hahaha 😆 .
Aku pergi ke gym di hari Senin dan aku merasa segar lho di gym. Aku berpikir seharusnya perjalanan akhir pekan itu kayak gini ya! Aku me-recharge diriku sendiri, baik secara mental dan fisik, sehingga aku merasa segar di hari Seninya! Haha 😆 . Perasaan "bersalah"-nya ternyata cukup kuat dimana energinya masih kurasakan di hari Selasa dan Rabunya, haha. Iya, aku berolahraga setiap hari minggu itu, dan baru sempat "beristirahat" (pada akhirnya) di hari Sabtu.
Ya, bagiku ini menarik. Walaupun kalau dipikir-pikir lagi, di satu sisi ini menegaskan "pentingnya" untuk kadang-kadang cheat days, menurutku ya dan untuk situasi pribadiku saja, untuk memastikan keberlangsungan gaya hidup sehat yang coba aku jalankan 😛 .