ENGLISH
Yep, I am still going to talk about this year's uncharacteristically hot Summer in the Netherlands, haha 😀 . Yep, "uncharacteristically" which of course means it worths writing here in this blog! 😛 Anyway
An electric flyswatter
One persistent "problem" every Summer is the "summer bugs". Last year I mentioned that I found "less" flies here in Amsterdam than in Delft. However, while still "less" than in Delft, this year I have been bothered quite many times by those annoying flies here in Amsterdam!
And so last weekend, inspired by a lunch talk with a colleague of mine the week before, I decided to buy an electric flyswatter! Yep, I knew I wanted the electrical one, not the conventional typical non-electrical flyswatter which you would need the presence of a hard surface to kill the bugs.
Though up to now I still haven't really needed it, I feel like this is such a good investment for my life and sanity during the Summer here, hahaha 😆 .
Another OV-Chipkaart Mini-Drama
While this one wasn't directly related to the Summer, this year's uncharacteristically hot Summer, sort of, caused this annoying incident to happen. So, for the third time this year, I had to ask for a new ov-chipkaart! 😱
On Friday morning just before going to work last week, I couldn't find my ov-chipkaart. I looked for it "everywhere" in my apartment and couldn't find it. Because I would have an important meeting in the morning that day, I quickly assumed it might, again, have accidentally fallen off somewhere the day before; similarly to the second incident earlier this May when I put it in my jeans pocket. So I took my "back-up" regular ov-chipkaart to go to the office that day; and the first thing I did after arriving at the office was to block the ov-chipkaart which I just lost and to ask for a replacement (and paid €11 for it) 😤.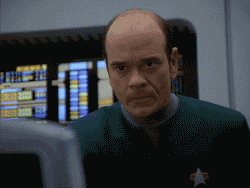 But then, after having my morning coffee which triggered my brain to function at higher capacity, I realized that I had not looked for the card "everywhere" in my apartment. I thought of a very possible scenario of what might have happened with a hypothesis on where the card might be. The day before, despite being tired from work and the heat, I "forced" myself to go the gym. As it was in the evening, as usual I picked up my jacket. And at this time, it was possible that I was on "auto-pilot" mode when leaving the apartment where I took the ov-chipkaart and put it in my jacket's pocket. That morning, I did NOT think of checking this jacket's pocket because I assumed the likelihood of the card being there was non-existent as I only wore the jacket to the gym and I didn't need the card to go there.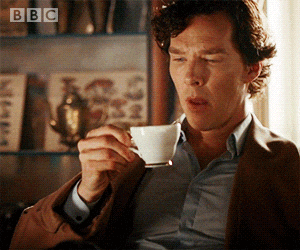 So upon returning home from work that day, I tested this theory, and it turned out to be the CORRECT one! DAMN!!!! Yeah, I just asked for a replacement, and paid €11 for it, for literally nothing! Plus, now I would still need to use my backup card for my Monday commute because this ov-chipkaart had been deactivated (I have a public transportation subscription in my regular ov-chipkaart but not in the backup one).
But I learned something valuable from this incident, though; that sometimes it is good to not make a decision too impulsively and to give yourself enough time (and energy) to think and analyze the situation. Otherwise, you might end up with a sub-optimal solution like myself in this incident! Haha 😆
BAHASA INDONESIA
Yep, aku masih akan ngomongin musim panas di Belanda tahun ini yang sungguh nggak biasa dah puanasnya, haha 😀 . Iya, karena "nggak biasa" jadi jelas layak untuk dituliskan di blog ini kan ya! 😛 Ngomong-ngomong,
Pemukul lalat elektrik
Satu "masalah" yang selalu muncul setiap musim panas adalah "serangga musim panas". Tahun lalu aku sebutkan bahwa rasanya aku menghadapi "lebih sedikit" lalat di Amsterdam ini daripada di Delft. Namun, walaupun masih "lebih sedikit" daripada Delft, tahun ini aku sudah cukup sering terganggu dengan yang namanya lalat yang menyebalkan itu di Amsterdam!
Jadilah akhir pekan yang lalu, terinspirasi dari perbincangan ketika makan siang dengan seorang kolegaku di kantor seminggu sebelumnya, aku memutuskan untuk membeli sebuah pemukul lalat elektrik! Iya, aku maunya yang elektrik deh, bukan yang tipikal biasa nggak eleketrik itu yang mana kita membutuhkan kehadiran suatu permukaan yang keras (misalnya tembok) untuk membunuh serangganya.
Walaupun sejauh ini aku masih belum terlalu membutuhkannya sih, haha. Tapi walaupun begitu, aku rasa ini adalah sebuah investasi yang bagus untuk kehidupan dan kewarasanku di waktu musim panas di sini, hahaha 😆 .
Mini-Drama dengan OV-Chipkaart lagi
Walaupun sebenarnya ini tidak langsung berhubungan dengan musim panasnya, aku cukup yakin musim panas tahun ini yang panas banget ini merupakan salah satu penyebab insiden menyebalkan ini untuk terjadi. Jadi, untuk ketiga kalinya tahun ini, aku harus meminta ov-chipkaart baru dong! 😱
Di hari Jumat pagi sebelum berangkat ke kantor minggu lalu, aku tidak bisa menemukan ov-chipkaart-ku. Aku sudah mencarinya di "semua tempat" di apartemenku tapi aku tidak bisa menemukannya. Karena aku akan ada meeting penting pagi itu di kantor, dengan cepat aku asumsikan kemungkinan, untuk kedua kalinya, kartunya tidak sengaja jatuh entah dimana gitu sehari sebelumnya; mirip seperti insiden kedua di bulan Mei kemarin ketika aku menaruhnya di dalam kantong celana jeans-ku. Jadilah aku mengambil kartu ov-chipkaart reguler "cadangan"-ku untuk berangkat ke kantor hari itu. Hal pertama yang kulakukan setelah tiba di kantor adalah untuk memblok ov-chipkaartku yang hilang itu dan meminta penggantinya (dan membayar €11 untuknya) 😤.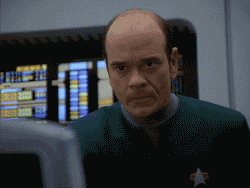 Tapi kemudian, setelah meminum kopiku pagi itu yang merangsang otakku untuk bekerja dengan kapasitas lebih tinggi, aku baru menyadari bahwa sepertinya aku belum mencari kartunya di "semua tempat" di apartemenku pagi itu. Terpikirkan olehku sebuah skenario yang sangat mungkin terjadi yang di dalamnya terkandung hipoteas akan dimana kartunya berada. Sehari sebelumnya, walaupun capek banget setelah pulang kerja dan melalui hari yang super panas, aku tetap "memaksakan" diriku untuk pergi ke gym. Karena sudah malam, seperti biasa aku juga mengambil jaketku untuk keluar. Dan di waktu ini, mungkin sekali otakku berada dalam mode "auto-pilot" ketika meninggalkan apartemen dimana aku mengambil ov-chipkaartku dan memasukannya ke dalam jaket. Pagi itu, aku TIDAK mengecek jaket ini karena aku berpikir kemungkinan kartunya berada di dalam jaket ini hampir pasti nol karena aku hanya mengenakan jaketnya untuk pergi ke gym dan untuk pergi kesana kan aku tidak membutuhkan kartunya.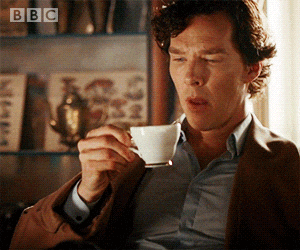 Jadilah setelah pulang ke rumah hari itu, aku mengetes teori ini, dan ternyata BENAR dong! SIAL!!!! Ya gitu deh, aku sudah terlanjur meminta kartu pengganti, dan membayar €11 untuknya, yang mana ternyata sebenarnya tidak perlu! Plus, sekarang aku jadi harus juga menggunakan kartu cadanganku untuk ngantor di hari Senin karena ov-chipkaart ini sudah terlanjur diblokir kan (Aku memiliki abonemen transportasi umum di ov-chipkaart regulerku tetapi tidak di ov-chipkaart cadanganku).
Tapi ada pelajaran penting sih dari insiden ini; dimana terkadang bijaksana untuk tidak membuat suatu keputusan dengan terlalu cepat sebelum memberi diri kita cukup waktu (dan energi) untuk memikirkan dan menganalisa situasi yang sedang kita hadapi. Jika tidak, amat mungkin kita akan memasukkan diri kita ke situasi sub-optimal, seperti yang aku alami dari kejadian ini! Haha 😆