ENGLISH
My rather recent knee injury made me google some information about the human's knee (Well, as you might be aware from this blog that I am quite a curious person, haha 😆 ). This effort took an interesting turn when I stumbled upon some information which actually was irrelevant to the injury itself. However, this information inadvertently "solved" a life mystery of mine of the past 15-20 years!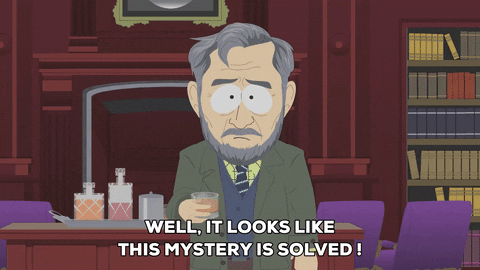 Growing up in my early teens, I felt serious pains in both knees. To be more precise, the pain was felt just below the knee caps on the frontal side of my lower legs; and it was much more intense when I was doing certain activities which put some force on the knees, such as, and especially, kneeling. And the pain was not just a one-time or temporary thing. I felt the pain quite consistently, for years! However as years went by and I was growing up, the pain gradually faded and after some years I did not feel it anymore (Though, even now I can still feel some "residue" if I deliberately "stimulate" the part (e.g. to put some considerable force on either parts)).
I did not know what it was but speculated that perhaps it had something to do with growing up. As the pain eventually stopped at some point anyway, I did not put too much thought to it anymore. I just kept this as a memory from my early adolescent years 😛 .
This stayed like this as a "mystery" until I accidentally found an article about the Osgood-Schlatter disease some weeks ago after the knee injury! Its description pretty much checked everything in the list, thus believing me this was indeed what I experienced growing-up! In short, the pain was caused by irritation of the bone growth plate in the area, which was made of cartilage in a child, due to high stress (due to activities) in the area which, in time, caused the growth plate to hurt and swell. Apparently athletic young people were most commonly affected by this disease.
While I wouldn't say I was super active growing up, at the very modest least I could say I was moderately active, haha. By the time I started to feel the pain, I had been going to a martial art lesson for quite some time, which involved a lot of kneeling (hence pressure on the parts). I have to be honest, though, while so far I have described the feeling as "pain"; at certain moment with certain "angle" the "pain" actually felt … "good". Lol 😆 . Did this make me a masochist btw? Haha 😛 .
Anyway, of course I made my parents aware of my condition. And I remember vividly I got the impression that my dad knew exactly what was going on. He was really calm about it and so I wasn't worried; despite the pain. I don't remember if I was taken to a doctor for this, though; but now that I think about it, I gradually reduced my physical activity after that. I'm not sure if my parents knew exactly about this disease or not, but the important thing was that I got the right "treatment" for it. And this amazes me even more because all of this was in the era before the booming of the internet!
So, did anyone of you also (apparently) have this disease growing up? 😀
BAHASA INDONESIA
Cedera lututku baru-baru ini membuatku meng-google informasi mengenai lutut manusia (Ya kan memang aku anaknya pengen-tahuan ya, haha 😆 ). Upaya ini tiba-tiba menjadi menarik ketika tidak sengaja aku menemukan informasi yang sebenarnya tidak berhubungan dengan cederanya itu sendiri. Tapi, informasi ini, tidak disangka-sangka, malah "menyelesaikan" sebuah misteri hidupku selama 15-20an tahun terakhir!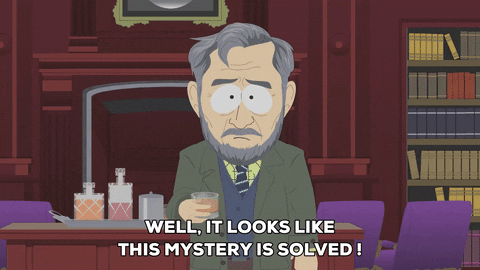 Ketika memasuki masa remaja, aku merasakan rasa sakit di kedua lututku. Untuk lebih tepatnya, rasa sakitnya aku rasakan di bawah bagian depan lutut di kaki bawahku; dan rasa sakitnya sungguh intens terutama jika aku melakukan beberapa aktivitas yang memang memberikan tekanan lebih di lutut, misalnya, dan terutama, berlutut. Rasa sakitnya pun bukan cuma sesekali atau temporer saja, tapi aku rasakan bertahun-tahun! Namun, seiring berjalannya waktu dan aku terus bertumbuh, perlahan-lahan rasa sakitnya berkurang dan setelah beberapa tahun tidak aku rasakan sama sekali (Walaupun sekarang aku masih bisa merasakan "residu"-nya sih jika dengan sengaja aku men-"stimuli" bagian ini (misalnya dengan sengaja menerapkan tekanan di bagian ini)).
Aku tidak tahu penyebab rasa sakit ini tetapi aku duga ada hubungannya dengan aku yang waktu itu sedang bertumbuh. Karena toh pada akhirnya di satu waktu rasa sakitnya tidak lagi aku rasakan sama sekali, aku tidak lagi terlalu banyak memikirkannya. Pengalaman ini aku simpan sebagai memori dari masa awal remajaku 😛 .
Ini tersimpan sebagai "misteri" hingga beberapa minggu yang lalu ketika secara tidak sengaja aku menemukan informasi mengenai penyakit Osgood-Schlatter setelah cedera lututku itu! Deskripsinya sangat cocok dengan apa yang aku rasakan, sehingga aku yakin memang penyakit ini lah yang aku hadapi dulu di awal masa remajaku! Secara singkat, rasa sakitnya disebabkan oleh iritasi pada plat pertumbuhan tulang di area tersebut, yang mana masih berupa tulang rawan di anak-anak, yang mana akibat tekanan yang tinggi (akibat aktivitas-aktivitas fisik) menyebabkan, setelah beberapa waktu, platnya tertarik sehingga menjadi sakit dan bengkak. Ternyata kebanyakan anak pra-remaja yang aktif/atletis memang terkena penyakit ini.
Walaupun aku tidak akan membuat klaim aku sangat aktif ketika kecil dulu, tetapi setidaknya dengan rendah hati aku bisa bilang bahwa memang aku cukup aktif, haha. Ketika rasa sakitnya mulai aku rasakan, aku sudah mengikuti sebuah les bela diri selama beberapa tahun, dimana memang aku harus banyak berlutut (sehingga tekanan di bagian kakiku ini) untuknya. Sejujurnya nih ya, walaupun sejauh ini perasaannya aku deskripsikan sebagai "rasa sakit"; di satu waktu dan dari "sudut" terentu rasa "sakit"-nya itu sebenarnya terasa … "enak" loh, haha 😆 . Eh apa ini berarti jangan-jangan aku agak masokis ya? Haha 😛 .
Anyway, tentu saja aku memberi-tahu orangtuaku akan kondisiku ini. Dan aku ingat jelas aku mendapatkan kesan bahwa papaku tahu dan paham banget akan situasi ini. Ia kalem dan biasa-biasa saja tentangnya dan jadilah aku juga tidak begitu khawatir; walaupun rasa sakitnya terasa sih. Aku tidak ingat apakah aku dibawa pergi ke dokter karenanya atau tidak; tapi kalau aku ingat-ingat kembali, memang semenjak itu perlahan-lahan aktivitas fisikku dikurangi. Nah, aku tidak tahu apakah orangtuaku tahu akan penyakit ini atau tidak, tapi yang jelas aku mendapatkan "perawatan" yang tepat untuknya. Dan ini membuatku amat terkesan karena ini semua kan terjadi di sebelum eranya internet booming ya!
Jadi, aku penasaran apakah di sini ada yang juga (ternyata) terkena penyakit ini ketika tumbuh besar? 😀