ENGLISH
Posts in the Koningsdag 2018 Weekend in Switzerland:
1. Introduction
2. Part I: Luzern
3. Part II: Zürich
Zürich
I already bought my train ticket from Luzern to Zürich since about two weeks before the trip, as this way I could get a 70% discount on the (expensive) Swiss train ticket, which certainly was a much welcomed deal for me, haha. The discount came with a restriction, though, where the ticket would be valid on the specified train service, which in my case was the 11:35 AM service, rather than any service from Luzern to Zürich HB.
Anyway, one aspect the Swiss Railways is famous for is its punctuality and reliability, that is the best one in Europe and the second best one in the world (only after Japan). The Dutch Railways, btw, comes third. But this doesn't mean that problems never occur; as problems are always unavoidable. And on this trip, for the first time ever I encountered a delayed Swiss train! For whatever reason, my train ride departed 8 minutes late, which obviously was almost unheard of for a Swiss train! Haha 😆 .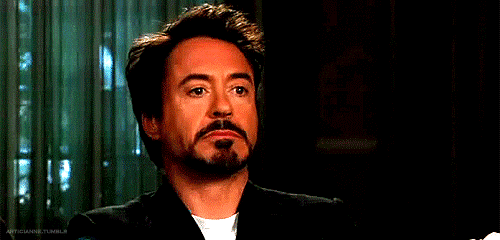 I arrived at Zürich at around 12:45 PM and immediately went to my hotel to check in and rest for a little bit. I had quite a big breakfast so I wasn't feeling very hungry. I decided that I wanted to take things easy today, as this was my third time in Zürich and my latest visit there was only a year ago.
Though, after some rest I decided to go out. My trip last year was also a short one where I focused more on the area around Lake Zürich and the Limmat River. This time, I decided to explore the area I didn't visit last year, but had visited back in 2011, that was the area of the famous ETH Zürich atop of a hill.
It felt strange though that not much had changed since my visit in 2011, that was almost seven years ago! The Polybahn funicular was still there, the large terrace overlooking Zürich was still there and, unsurprisingly, well maintained, even the same ancient animal model was still there in the Zoology museum!
After a quick afternoon snack, I went back to the hotel. During dinner time, I didn't feel like walking (As I had walked a lot on this trip up to this point) so I just went to the hotel's restaurant, which was a good decision anyway as I got a 10% discount as I was staying at the hotel, haha. I had Zürich's famous Geschnetzeltes, which I actually also had last year, haha.
Back to the Netherlands
To get back to the Netherlands, I took Air France flights via Paris. I arrived really early at the airport and waited for my flight at the Aspire Lounge, the lounge Air France/KLM contracted there. When I arrived the lounge was quite busy but it quickly got "calmer" as the late morning "rush hour" passed. The lounge was cozy and decent. The only downside was that they didn't provide their own wifi connection and we were given access code for the airport's connection. The problem was that the code could only be used for two hours per device, which was annoying to me as I had more than two hours before my flight and I only had one device with me. Ah well…
Anyway, both of my flights were pleasant Air France flights with their Airbus A318 reg F-GUGM from Zürich to Paris-CDG and Airbus A320-200 F-GKXM from Paris to Amsterdam; so there was not much I would like to share here. Only that, well, as usual, I really loved Air France's catering, also in economy! 😀
BAHASA INDONESIA
Posting-posting dalam seri Akhir Pekan Koningsdag 2018 di Swiss:
1. Introduction
2. Part I: Luzern
3. Part II: Zürich
Zürich
Aku sudah membeli tiket keretaku dari Luzern ke Zürich semenjak sekitar dua minggu sebelumnya, karena dengan begini aku mendapatkan diskon 70% dari tiket kereta di Swiss (yang mahal itu), yang mana diskon yang lumayan banget kan ya untukku, haha. Diskon ini datang dengan satu aturan khusus sih, dimana tiketnya hanya berlaku di layanan kereta yang sudah ditentukan, yang mana dalam hal ini kereta jam 11:35 pagi, dan bukannya berlaku di kereta apa pun dari Luzern ke Zürich HB.
Anyway, satu aspek dari Kereta Api Swiss yang amat terkenal adalah ketepatan-waktu dan keandalannya, yang mana adalah yang terbaik di Eropa dan terbaik nomor dua di dunia (setelah Jepang). Kereta Api Belanda, btw, berada di peringkat ketiga sedunia loh. Tapi ini bukan berarti yang namanya masalah tidak pernah terjadi di Kereta Api Swiss ya; karena namanya masalah kan pasti akan selalu ada. Dan di perjalanan ini, untuk pertama kalinya aku mendapatkan kereta di Swiss yang terlambat dong! Entah apa alasannya, keretaku berangkat terlambat 8 menit dong dari jadwal, yang mana adalah keterlambatan yang amat keterlaluan kan ya untuk kereta Swiss! Haha 😆 .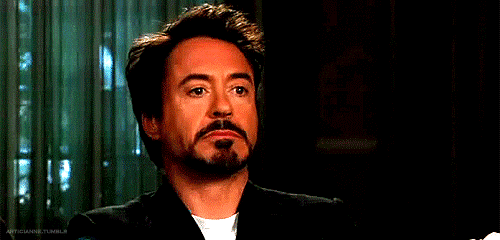 Aku tiba di Zürich sekitar jam 12:45 siang dan langsung pergi ke hotel untuk check-in dan beristirahat sejenak. Karena sarapanku besar, aku tidak merasa terlalu lapar siang itu. Aku memutuskan untuk bersantai saja hari ini, karena toh ini adalah kali ketigaku di Zürich dan kunjungan terakhirku barulah tahun lalu saja.
Tapi ya tetap sih setelah istirahat sejenaknya selesai, aku keluar juga, haha. Perjalanan tahun laluku adalah perjalanan singkat juga dimana aku fokus di area di sekitar Danau Zürich dan Sungai Limmat. Kali ini, aku memutuskan untuk jalan-jalan di area yang tidak kukunjungi tahun lalu, tapi sebenarnya sudah pernah kukunjungi di tahun 2011 dulu, yaitu areanya universitas ETH Zürich yang terkenal itu yang berlokasi di atas bukit.
Aneh juga lho melihat tidak banyak yang berubah dari tahun 2011, yang mana nyaris tujuh tahun lalu kan ya! Funicular Polybahn-nya masih ada, teras besar darimana kita bisa melihat pemandangan kota Zürich juga masih ada dan, tidak mengejutkan, terawat dengan baik, dan bahkan model binatang purbanya pun masih ada di Museum Zoologi!
Setelah snack sore, aku kembali ke hotel. Di jam makan malam, entah mengapa aku malas gerak (Karena aku sudah banyak berjalan-kaki juga sih di perjalanan ini, haha) jadilah aku makan di restoran hotelnya saja, yang mana toh adalah keputusan yang baik karena aku mendapatkan diskon 10% akibat aku menginap di hotelnya, haha. Aku memesan Geschnetzeltes a la Zürich yang terkenal itu, yang sebenarnya sudah kucoba tahun lalu, haha.
Kembali ke Belanda
Untuk kembali ke Belanda, aku menaiki penerbangannya Air France via Paris. Aku tiba terlalu awal di bandaranya dan menunggu penerbanganku di Lounge Aspire, yang mana dikontrak oleh Air France/KLM di bandara ini. Ketika aku tiba di sana, lounge-nya ramai banget tapi situasi berangsur menyepi begitu waktu "rush hour"-nya terlewati. Lounge-nya sendiri nyaman dan lumayan lah. Sisi negatifnya adalah mereka tidak menyediakan koneksi wifi sendiri dan pengunjung diberikan akses untuk menggunakan koneksi yang disediakan oleh bandaranya. Masalahnya akses ini hanya berlaku untuk penggunaan selama dua jam per device, yang mana menyebalkan untukku karena waktu tungguku kan lebih dari dua jam dan aku hanya membawa satu device saja. Ah, ya sudah lah…
Anyway, kedua penerbangannya adalah penerbangan yang nyaman dengan Air France dengan pesawat Airbus A318 rego F-GUGM dari Zürich ke Paris-CDG dan Airbus A320-200 F-GKXM dari Paris ke Amsterdam; jadi nggak banyak yang ingin kuceritakan di sini. Cuma ya, seperti biasa, aku suka catering-nya Air France, termasuk di kelas ekonomi! 😀