ENGLISH
Of all house chores, one which I think of least importance, in terms of effort and the added-value, is ironing, haha 😆 . I mean, I don't deny that it serves a function. However, given the effort that needs to come with it and what I would get as the added-value, I feel like its function could be … , well, "substituted". Let me explain…

I have learned (since having to pretty much do all the house chores myself, and that was since moving to the Netherlands in 2010, haha) that the "added-value" you would get from ironing is not constant across different types of clothes. For instance, shirts benefit a lot from ironing but it is less for t-shirts. On top of that, some washing machines and dryers even have this "iron-free" function which would help reduce the wrinkles quite a lot.
All of these mean that if I plan my outfit accordingly, I would be able to minimize my need of ironing. And so my time and energy which would have been spent on this dull activity could be spent somewhere else doing something less dull! Haha 😆 . I could achieve this by, for instance, avoiding wearing shirts as much as possible. No wrinkled shirts that need to be ironed means no need for ironing! Profit! Lol 😆 .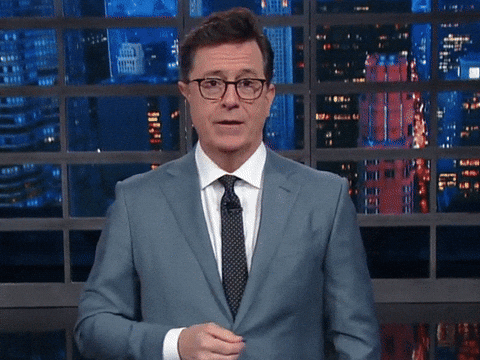 How about work then? Well, I have been fortunate thus far. The university, where I did my Master and PhD, and my current office are both very relaxed and casual in this department; as in there is no need to be all formal and have that typical "white collar" look at work. For all I care, I can just wear a t-shirt and shorts, as long as they look "decent", to work and noone would bat an eyelid (which some of my colleagues have been doing recently, given the recent Dutch climate, haha). And so I can proceed with my strategy of no shirts as much as possible, which also happens to be very comfortable! 😀
My previous two apartments in Delft, which I rent "all-in" (i.e. both came with furnitures and all that), though, also had an iron and its board. So in case I needed to iron, I had the means to; even though as a result of my pragmatic approach, I did not need to use those them often anyway. And ever since I moved to Amsterdam, thus far I have been able to get away with not having the tools I would have needed for ironing, haha 🙈.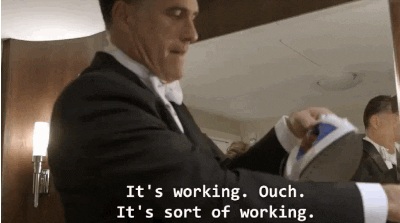 Having said that, lately, slowly but gradually somehow I started to think that perhaps there would no harm in at least having the tools I would have needed in case I would need them. Plus, the fact is that I do have some shirts and other types of clothes, like non-jeans pants, etc, which need to be ironed once in a while anyway. And so just recently I decided to buy an ironing board from a store nearby my apartment and an iron online (which store happened to be running an extra Flying Blue miles earning per euro promotion at the time, good timing! 😛 ).
Yeah, so now I officially have the means I would need to iron in my apartment. And this weekend, I just did! Lol 😆
Anyway, so what do you think of ironing?
BAHASA INDONESIA
Dari semua pekerjaan rumah-tangga, satu yang menurutku paling tidak penting, dalam hal banyaknya usaha yang harus dikeluarkan dan nilai-tambah dari pekerjaannya, adalah menyetrika, haha 😆 . Maksudku, aku bukannya bilang menyetrika itu tiada guna ya. Namun, dengan mempertimbangkan besarnya usaha yang harus dikeluarkan untuk melakukannya dan nilai-tambah dari apa yang dihasilkan dari kegiatan ini, aku rasa kok kegunaannya itu … bisa "disubstitusi". Mari aku jelaskan…

Berdasarkan pengalamanku (semenjak harus mengerjakan semua pekerjaan rumah-tangga sendiri, yaitu semenjak pindah ke Belanda di tahun 2010, haha) "nilai-tambah" dari menyetrika itu tidak konstan terhadap tipe dari pakaian. Misalnya, kemeja memang sangat butuh untuk disetrika sementara kaus tidak terlalu. Di samping itu, toh beberapa mesin cuci dan dryer kan sekarang memiliki fitur "bebas-setrika" ya yang mana lumayan mengurangi kerut-kerutan di pakaiannya itu.
Ini semua berarti apabila apa yang aku kenakan aku rencanakan dengan tepat, aku bisa meminimalisir kebutuhanku akan menyetrika. Dan artinya waktu dan energiku yang bakal dihabiskan untuk aktivitas membosankan ini bisa aku gunakan untuk kegiatan lain yang lebih tidak membosankan! Hahaha 😆 . Ini bisa aku capai dengan, misalnya, menghindari memakai kemeja sebisa mungkin. Kalau tidak ada kemeja yang perlu disetrika artinya aku tidak perlu menyetrika kan ya! Untung deh! Haha 😆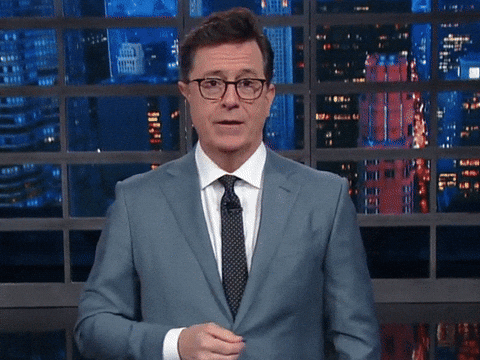 Tapi kantor gimana dong? Hmm, sejauh ini sih aku beruntung sekali. Universitas, tempat dimaa aku merampungkan studi S2 dan S3 (PhD)-ku, dan kantorku sekarang mah santai dan kasual banget untuk urusan ini; dalam artian tidak ada kewajiban untuk mengenakan pakaian formal a la pekerja "kerah putih" seperti anak kantoran gitu. Kalau mau, bisa-bisa saja aku mengenakan kaus dan celana pendek ke kantor kok, selama masih "layak" tentunya ya, dan tidak akan ada yang menggubris (yang mana banyak kolegaku lakukan sih akhir-akhir ini, yang mana memang iklim di Belanda baru-baru in cocok untuk penampilan ini, haha). Dan jadilah aku menjalankan strategi untuk sedapat mungkin tidak mengenakan kemeja, yang mana kebetulan juga nyaman kan ya! 😀
Dua apartemenku yang sebelumnya di Delft, yang mana aku sewa "all-in" (maksudnya sewanya termasuk mebel dan segalanya gitu), sebenarnya juga menyediakan setrika dan papan setrika. Jadi jika aku butuh menyetrika, alat-alatnya sudah disediakan; walaupun memang karena pendekatan pragmatisku ini, aku tidak perlu sering-sering menggunakannya sih. Dan semenjak pindah ke Amsterdam, sejauh ini sih aku masih aman-aman saja kok tanpa setrika, haha 🙈.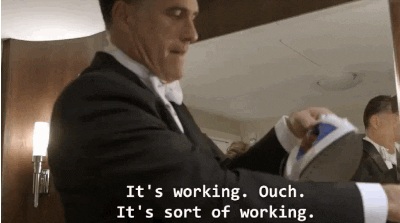 Walaupun begitu, akhir-akhir ini, perlahan-lahan tapi pasti aku mulai berpikir bahwa mungkin tidak ada salahnya untuk setidaknya memiliki peralatan yang aku butuhkan untuk menyetrika di apartemenku. Di tambah lagi, toh sebenarnya aku juga memiliki kemeja dan beberapa jenis pakaian, misalnya celana non-jeans, dll, yang sebenarnya butuh disetrika uga kan ya. Dan jadilah belum lama ini aku memutuskan untuk membeli setrika dan papan setrika. Papan setrikanya aku beli di sebuah toko di dekat rumahku, dan setrikanya aku beli online (yang mana kebetulan banget tokonya sedang ada promosi ekstra Flying Blue miles untuk setiap euro yang aku keluarkan, timing-nya pas sekali! 😛 ).
Ya gitu deh, jadilah sekarang resmi sudah aku memiliki peralatan yang aku butuhkan andaikata aku lagi ingin menyetrika di apartemenku. Dan akhir pekan kemarin ini, ini baru saja aku lakukan! Haha 😆 .
Anyway, bagaimanakah pendapat kalian tentang menyetrika?