ENGLISH
So my week started with a "drama", haha.
It started with my blender breaking down on Monday morning when I was making a smoothie bowl for breakfast. And so I went to an electronic store after work that day to buy a new one (the old blender's warranty period had passed); as I love having a smoothie bowl for breakfast nowadays 😀 .
I decided to buy a good blender, which was made from stainless steel, meaning it was quite heavy. The electronic store was located near a tram stop which I, usually, could access via one of the two pedestrian bridges nearby. However, it just happened that both bridges were closed today for some construction work! And so I had to walk a little bit further away, while carrying the quite heavy blender, to another tram stop which required no access via those bridges. On top of that, the weather was "great" that afternoon in Amsterdam when the sun was shining at it was really warm at around 25°C!
When I almost reached the other tram stop, I just realized that I had lost my ov-chipkaart (the Dutch public transportation card)! I knew I must have just lost it, because I used the card to take the Metro from my office to the electronic store. Initially I put the card in one of my jacket's pocket. But because of the sun and warm weather, I decided to take off my jacket and put the card in my jeans' pocket. This turned out to be a terrible idea, because at some point the card must have fallen off somewhere (possibly when I was taking my iPhone out for some Instagram Story posts (Hey, the weather was "great", don't judge! 😛 ), as I put both in the same pocket). I tried to trace the card back, while -I must mention this again- carrying my new heavy blender, but had no luck.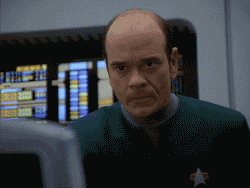 Oh well…
To get back home, I had no other option than buying a standard one-way tourist ticket for €3. And of course I already knew what my next course of actions would be. Once home, I would access my personal profile online, block the card, and ask for a replacement (which would cost €11). The remaining credit in the lost card would be transferred back to my bank account automatically.
Except that … somehow I couldn't see my card that I just lost linked to my account! And then I remembered that this card was, indeed, new which I just got this February. Since then, I hadn't bothered to manually couple the card to my account because I assumed it would happen automatically (which I think was a fair assumption given that my NS and GVB abonnement (subscription/deal) were automatically transferred to this new card).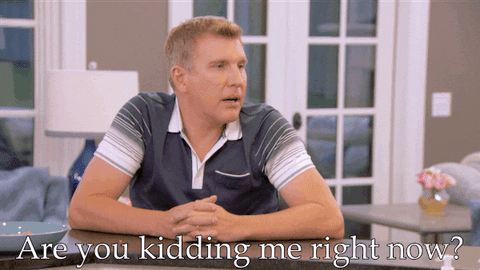 Of course I could add a new card into my account. I could dig into my email to find the card number (which obviously I didn't remember by heart). The problem was, I also needed the expiry date of the card, which could only be found on the card itself! Darn!! I always think I am a good problem solver, but at this point I felt like I was facing a dead end.
But then I thought that while I didn't exactly remember the expiry date, I could make an educated guess by inferring from the date I received the confirmation email of this "new" card earlier this year and the "usual" validity period of a card (5 years). As I had nothing to lose, I decided to enter my guess, and I got it correct in the first trial! Yay! Once the card was coupled, I immediately blocked it and asked for a replacement (and paid the €11 fee), haha.
So I guess the moral of the story is: never forget to couple a personal ov-chipkaart into your account! Lol 😆 . And also, to never panic while facing an immediate problem! A calm mind is more likely to think of a creative solution! 😀
BAHASA INDONESIA
Jadi ceritanya mingguku ini dimulai dengan sebuah "drama", haha.
Semuanya dimulai dengan blender-ku yang tiba-tiba rusak di hari Senin pagi ketika aku sedang membuat smoothie bowl untuk sarapan. Dan jadilah sorenya sepulang kerja aku mampir di sebuah toko elektronik untuk membeli yang baru (masa garansi blender lamaku sudah lewat); soalnya sekarang ini aku suka makan smoothie bowl untuk sarapan 😀 .
Jelas dong aku memutuskan membeli blender yang bagus, yaitu yang dibuat dari stainless steel, yang mana berarti blendernya lumayan berat. Toko elektroniknya berlokasi di dekat sebuah halte tram yang mana, biasanya, bisa diakses melalui satu dari dua jembatan pejalan-kaki di dekat situ. Namun, kebetulan hari ini kedua jembatannya ditutup karena pekerjaan konstruksi! Jadilah aku harus berjalan lebih jauh, sembari membawa blender yang lumayan berat itu, ke halte tram lain yang bisa diakses tanpa harus menyeberangi dua jembatan itu. Di samping itu semua, cuaca sore itu lagi "bagus" di Amsterdam dimana matahari bersinar cerah dan panas dengan suhu sekitar 25°C!
Ketika aku nyaris tiba di halte tramnya, aku baru sadar bahwa ov-chipkaart-ku (kartu transportasi umum di Belanda) hilang dong! Aku yakin banget aku baru saja kehilangannya, karena kartunya kugunakan untuk naik Metro dari kantorku ke toko elektroniknya. Awalnya, kartunya kusimpan di kantong jaket. Tapi karena matahari yang bersinar cerah dan suhu yang panas itu, aku memutuskan untuk melepas jaketku dan kartunya kupindahkan ke kantong celana. Ini ternyata adalah ide yang buruk karena suatu waktu pasti kartunya terjatuh entah dimana (kemungkinan sih ketika aku mengambil iPhone-ku untuk membuat posting InstaStory (Hey, cuacanya kan lagi "kece" ya, hahaha! 😛 ), karena aku menyimpan keduanya di kantong yang sama). Aku mencoba meniti ulang langkahku untuk mencari kartunya, sembari -harus kutekankan lagi nih- membawa blender yang berat, tetapi keberuntungan tidak berpihak padaku.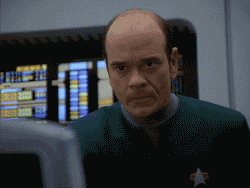 Ya sudah…
Untuk pulang ke rumah, aku tidak memiliki pilihan lain selain membeli tiket satu arah standar untuk turis seharga €3. Dan tentu saja aku sudah tahu langkah-langkahku selanjutnya. Begitu sampai di rumah, aku akan mengakses profil personalku di internet, memblok kartunya, dan mengajukan permohonan kartu pengganti (yang biayanya €11). Sisa kredit di kartuku yang hilang otomatis akan ditransfer kembali ke rekening bank-ku.
Kecuali … entah mengapa aku tidak melihat kartuku yang baru saja hilang ini di akunku! Dan jadilah aku ingat bahwa kartu ini adalah kartu baru yang baru aku dapatkan Februari kemarin. Semenjak waktu itu, aku memang belum memasangkan kartu baru ini secara manual ke akun online-ku karena aku berasumsi pemasangan ini otomatis (yang mana menurutku adalah asumsi yang wajar mengingat abonemen NS dan GVBku kan otomatis ditransfer ke kartu baru ya).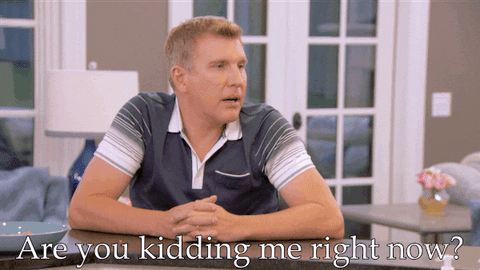 Tentu saja aku bisa menambahkan kartuku ini ke akunku ini. Dari salah satu email, aku bisa mendapatkan nomor kartuku (yang mana jelas lah nggak aku hafal di luar kepala). Masalahnya, untuk menambahkan kartu ini aku juga memerlukan tanggal masa habis berlaku kartu, yang hanya ada di kartunya! Sial!! Aku percaya bahwa aku adalah problem solver yang baik, tapi di waktu ini aku sempat merasa menghadapi jalan buntu.
Tapi kemudian aku berpikir bahwa biarpun aku tidak ingat tanggal masa habis berlaku kartunya, kan aku bisa membuat tebakan yang cerdas ya dengan menggunakan informasi tanggal dari hari dimana aku menerima email konfirmasi kartu "baru" ini di awal tahun ini dan panjang normal periode masa berlaku kartunya (5 tahun). Karena toh nothing to lose, aku memutuskan untuk mencoba menggunakan tanggal tebakanku ini, dan ternyata aku langsung benar di tebakan pertama dong! Hore! Setelah kartunya berada di akunku, langsung deh aku membloknya dan meminta kartu pengganti (dan membayar biaya €11), haha.
Jadi pesan dari cerita ini adalah: jangan pernah lupa memasukkan kartu ov-chipkaart baru ke akun kalian! Huahaha 😆 . Dan juga, jangan pernah panik ketika menghadapi masalah! Pikiran yang kalem lebih mungkin untuk menghasilkan solusi yang kreatif! 😀