ENGLISH
I have mentioned that I forgot to bring my pocket camera on my weekend trip to Munich in April. On the brighter side, this allowed me to realize the value of a pocket camera in a trip of mine, which turned out to be quite great, haha 😆 . I felt like I couldn't enjoy the trip as much as if I had had my camera with me.
Unfortunately, the camera wasn't the only thing I forgot that weekend. After arriving at my apartment in Amsterdam, I realized that I left the t-shirt I wore on Saturday in Munich! This was weird because I checked my hotel room before leaving in the morning and I was sure I already had all my stuffs with me! Though, now that I think about it, perhaps the t-shirt also accidentally "fell out" when I took my sweater from my bag in the Air France/KLM Lounge at Munich Airport, hmmm. But either way, the end result was that I "lost" this t-shirt of mine.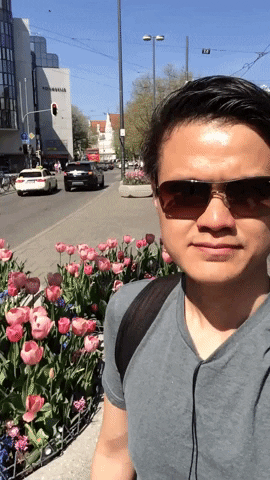 While the monetary value wasn't that much, I actually liked the t-shirt as it fit my body and appearance well. And it was also quite new, as I bought it just this February in Bologna along with my "emergency" pants. But oh well …
***
I have been trying to find the cause of this, though. I know that as I age (I'm feeling sad just writing this sentence, lol 😆 ) I have become a little more forgetful than when I was younger. But the fact that two separate memory-related incidents happened so close to each other made me think of the possibility of a common cause, haha 😆 .
It happened that I took morning flights on both days, which required me to get up earlier than usual. And perhaps the combination with the tiredness from my work in the preceding full week led to me being more prone to incidents like this. Hmmm…
***
But anyway, it was what it was. If anything, it was actually good that it happened on one of my "smaller" trips. Plus, an incident like this actually reminded me that it could happen, which should make me not take it for granted on my future trips, hehe 🙂 .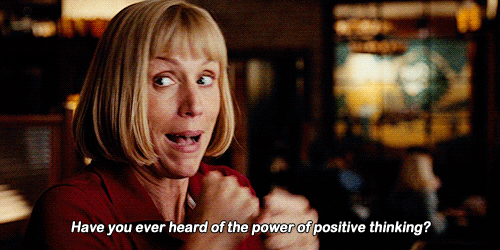 BAHASA INDONESIA
Sudah kuceritakan bahwa aku lupa membawa kamera sakuku di perjalanan akhir pekanku ke Munich April kemarin. Sisi positifnya, ini membuatku menyadari nilai dari kamera sakuku di acara jalan-jalanku, yang mana ternyata amat bernilai, haha 😆 . Rasanya aku tidak bisa menikmati perjalanannya semaksimal apabila aku membawa kamera sakuku bersamaku.
Sayangnya, kameraku bukan lah satu-satunya yang aku lupakan di akhir pekan itu. Ketika tiba di apartemenku di Amsterdam, aku baru menyadari bahwa kaus yang aku pakai di hari Sabtu ketinggalan dong di Munich! Ini aneh soalnya aku mengecek kamar hotelku loh sebelum meninggalkannya pagi itu dan aku yakin aku sudah memasukkan semua barang-barangku ke dalam tas! Walaupun kalau dipikir-pikir lagi sekarang, mungkin kausnya tidak sengaja terjatuh ketika aku mengambil sweater dari tasku di lounge-nya Air France/KLM di Bandara Munich sih, hmmm. Ah, tapi intinya pada akhirnya aku "kehilangan" kausku ini.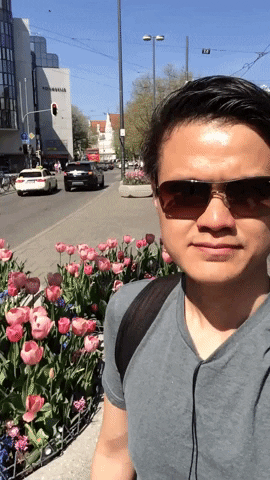 Walaupun nilai moneter dari kausnya nggak seberapa, aku sebenarnya suka kausnya karena ukuran dan modelnya pas dan cocok untuk badanku. Dan kausnya masih terbilang baru juga karena aku baru membelinya Februari ini di Bologna bersamaan dengan celana "darurat"-ku. Ah, ya sudah lah ya …
***
Ceritanya aku sudah memikirkan kira-kira apa penyebab dari insiden ini. Aku tahu bahwa seiring bertambahnya usia (kok menulis kalimat ini bikin sedih ya, haha 😆 ) aku juga cenderung menjadi sedikit lebih pelupa daripada ketika masih muda belia dulu. Tapi fakta bahwa ada dua insiden yang berkaitan dengan ingatan yang terjadi berturut-turut membuatku curiga akan keberadaan faktor lain yang berperan di sini, haha 😆 .
Kebetulan dua penerbangan yang kuambil di dua hari itu adalah penerbangan pagi, yang mana membuatku harus bangun lebih pagi dari biasanya. Dan mungkin dikombinasikan dengan lelahnya aku dari kerjaanku di kantor satu minggu penuh sebelumnya membuatku lebih rentan akan insiden semacam ini ya. Hmmm…
***
Ya sudah lah. Toh sebenarnya masih mendingan sih kejadian ini terjadi di perjalanan "kecil"-ku saja. Apalagi, insiden seperti ini sebenarnya justru mengingatkanku bahwa ini bisa terjadi, yang mana membuatku lebih awas di perjalan-perjalanan mendatangku, haha 🙂 .