ENGLISH
There was something "strange" with my apartment's tap water this winter. Often when I took it out, it was very "bubbly" (or "cloudy"). The "bubbles" then quickly rose to the top and the water became clear afterwards. I took three sequential photo of it to illustrate as follows, where it went from 1 to 2 to 3 within around half a minute:
At first, I was quite concerned about it because I consumed the water (Tap water in Amsterdam is drinkable and is actually of high quality. On a side note, once I went to a dentist in Indonesia and he said my teeth were in great shape, which apparently was quite surprising for people my age (lol), and he hypothesized it might be due to the mineral content of the tap water in the Netherlands). Anyway, so I would argue that my concern was valid.
But then somehow I was too lazy to google it, partly because this was more problematic with the tap water from my kitchen but not so much from my bathroom (though sometimes it was too). This was until one afternoon during lunch at my office. I asked my colleague if he had the same experience at his place.
One cool thing about my work is that there are so many people with PhD degrees from many different disciplines. Though, in particular, many of them have physics-related background; and so does this colleague of mine. He told me that the "bubbles" was just oxygen; and it was formed because of the difference in pressure and temperature between (inside) the water piping outside (where it was cold because of winter) and my apartment. So it was completely harmless, actually. After hearing this explanation, I googled it and indeed this seemed to be the case (See what a good scientist I am? I need proof!), haha 😆 .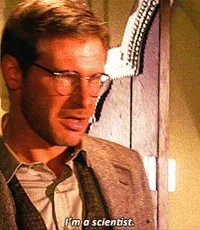 ***
This never happened to me before, though. This was my first winter in Amsterdam and I spent my previous seven in Delft. I never encountered this "phenomenon" in Delft, btw; so I am actually quite surprised that somehow I only had this experience just now.
But anyway, now we know!!
BAHASA INDONESIA
Ada yang "aneh" dengan air keran di apartemenku musim dingin kemarin ini. Sering ketika airnya kuambil, airnya nampak "berbuih". "Buih"-nya kemudian dengan cepat naik sendiri ke permukaan dan setelahnya airnya menjadi jernih seperti seharusnya. Aku mengambil tiga foto berurutan untuk menggambarkannya seperti di bawah ini, dimana prosesnya dari 1 ke 2 ke 3 memakan waktu kira-kira setengah menit:
Awalnya, jelas dong ya aku sedikit khawatir dengan hal ini karena airnya kan aku konsumsi (Air keran di Amsterdam itu bisa diminum loh dan malah berkualitas amat baik. Catatan sampingan nih, pernah suatu kali ketika mampir check up di sebuah klinik dokter gigi di Indonesia, dokter giginya berkata bahwa kondisi gigiku baik sekali, yang mana ternyata tidak lazim untuk orang seumurku (haha), dan ia menduga ini disebabkan oleh kandungan mineral di dalam air keran di Belanda). Anyway, aku rasa kekhawatiranku ini beralasan lah ya.
Tetapi kemudian entah mengapa aku malas meng-google-nya, karena fenomena ini lebih sering muncul dari air keran di dapur saja dan (lebih) jarang dari air keran di kamar mandi (kadang-kadang iya juga sih). Sampai suatu hari ketika makan siang di kantor. Aku bertanya ke seorang kolegaku apakah ia mengalami pengalaman serupa di rumahnya.
Asyiknya kantorku adalah banyak orang yang berlatar-belakang pendidikan S3 (PhD) dari bidang yang bermacam-macam. Dan cukup banyak yang bidangnya adalah cabang dari fisika, termasuk kolegaku ini. Ia menjelaskan bahwa "buih"-nya itu sebenarnya adalah oksigen, dan "buih"-nya terbentuk karena perbedaan yang kontras dalam hal tekanan dan temperatur di dalam pipa di luar (yang mana suhunya dingin ya, kan musim dingin) dan di dalam apartemenku. Jadi sebenarnya buih ini sama sekali tidak bermasalah, apalagi berbahaya. Setelah mendengar penjelasan ini, baru dong aku google dan memang sepertinya memang demikian adanya (Hahaha, ilmuwan yang baik kan aku? Aku butuh bukti!), haha 😆 .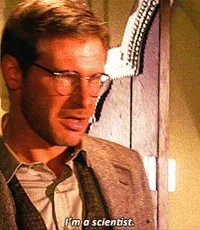 ***
Ini belum pernah terjadi padaku sebelumnya lho. Ini adalah musim dingin pertamaku di Amsterdam sih dimana yang tujuh sebelumnya aku lewatkan di Delft. Di Delft aku tidak pernah mendapatkan "fenomena" ini, btw; sehingga sebenarnya aku cukup kaget juga mengapa aku baru mendapatkan pengalaman ini sekarang.
Ah, tapi yang penting sekarang kan jadi tahu ya!!