ENGLISH
It has really been awhile since my last Photo Tales post! And so I figure it is time for another one with three photos coming from the two trips I did within a week at the end of January/early of February.
Photo #100
On my way back from Copenhagen to Amsterdam, I had quite a tight connection in Paris. My first flight from Copenhagen was slightly delayed while my connecting flight was scheduled to depart only 50 minutes after the arrival of my Copenhagen flight in the schedule. It was good that I sat in the front section so I was amongst the first passengers to get off the plane. I rushed and boarding had already started by the time I reached the gate.
It turned out that the gate of my connecting flight was the gate next to my first flight's. And so I got the unique view in the photo above, where passengers were still deboarding my flight AF1851 from Copenhagen when I boarded my connecting flight AF1440 to Amsterdam! Lol 😆 .
Photo #101a and #101b
While waiting for the bus which would take me to the plane at Bologna Airport, a lorry of luggage bags passed and when it made a turn, a bag literally fell off of it! Unfortunately, the driver did not see this and so he kept driving to the plane. A few passengers and I who witnessed the incident looked into each other and were like: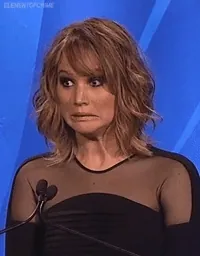 Oops! I mean, it appeared that whoever had that bag would have a bad day… .
But then, thankfully an airport worker saw the bag and not long after, someone came and took the bag; presumably (and hopefully) to the flight where it belonged…
Haha…
BAHASA INDONESIA
Sudah lumayan lama ya semenjak posting Photo Tales terakhirku! Dan jadilah aku rasa sekarang adalah waktunya untuk edisi baru dengan tiga foto dari dua perjalanan yang aku jalani dalam satu minggu di akhir Januari/awal Februari yang lalu.
Foto #100
Di perjalanan kembaliku dari Kopenhagen ke Amsterdam, aku memiliki waktu transit yang singkat banget di Paris. Kebetulan pula penerbangan pertamaku dari Kopenhagen sedikit terlambat padahal penerbangan lanjutanku dijadwalkan berangkat hanya 50 menit setelah jadwal ketibaan penerbangan pertamaku. Untungnya aku memilih untuk duduk di bagian depan pesawat sehingga aku bisa turun duluan. Aku kemudian buru-buru dan boarding penerbangan lanjutanku sudah dimulai ketika aku tiba di gate.
Ternyata gate penerbangan lanjutanku berada tepat di sebelah gate penerbangan pertamaku. Jadilah aku mendapatkan pemandangan unik seperti di foto di atas, dimana proses penurunan penumpang masih berlangsung di penerbangan AF1851ku dari Kopenhagen ketika aku sudah boarding penerbangan lanjutan AF1440ku ke Amsterdam! Haha 😆 .
Foto #101a dan #101b
Ketika menunggu bus yang akan mengantarkanku ke pesawat di Bandara Bologna dijalankan, sebuah lori yang membawa tas-tas bagasi penumpang lewat. Ketika lorinya berbelok, sebuah koper tidak sengaja terjatuh dong! Sialnya, sopir lori tidak melihat kejadian ini sehingga ia terus berjalan ke pesawatnya. Beberapa penumpang lain dan aku yang menyaksikan insiden ini saling bertatap-mata satu sama lain dan ekspresi kami kurang lebih kayak gini: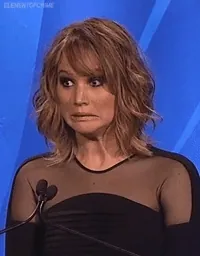 Oops! Waktu itu sepertinya siapa pun pemilik tas itu akan menghadapi hari yang buruk ya…
Tetapi kemudian, untungnya ada seorang petugas bandara yang melihat koper ini. Tidak lama kemudian, ada seorang petugas yang mengambil kopernya. Aku asumsikan (mudah-mudahan benar demikian), kopernya kemudian diantarkan ke penerbangan yang seharusnya…
Haha…