ENGLISH
I started writing the draft of this post just two days before the start of my November 2017 trip to Indonesia. While it was not a "eureka" moment whatsoever, the context was very relevant at the time which made me want to write it down 😛 .
To me, the moment just before the start of a big trip or vacation is one of the worst! Well, as in it feels like there are so many things going on that need to be taken care of while in reality, there might actually not be. It is true, though, that to me there are a few separate factors occupying my mind at such time and they are conditionally forced to interact with each other. I hypothesize this interaction is what causes that feeling!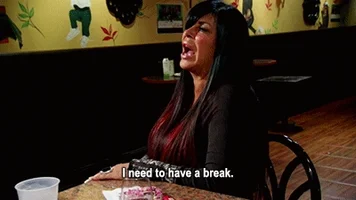 First of all, there are of course work stuffs. Having a big vacation coming up actually can be seen as an extra deadline; but not imposed by a project or my superior or anything, but by myself, haha. To me, whenever possible I always want to start a vacation or a trip on a clear state of mind, without any work-related "luggage" carried on. This, however, means that I feel the strong urge to finish my current tasks before I go and this can certainly be quite stressful.
Separate from that, there is of course the excitement. I mean, who wouldn't feel excited just before a big trip? Daydreaming forward on the nice coming trip makes the present somehow feels a little bit more miserable. And for this trip to Indonesia, the Dutch Fall weather certainly did not help at all.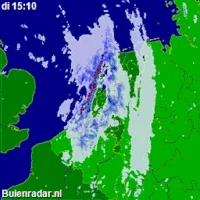 On the other hand, there is also the important preparation, like packing and preparing all the documents and stuffs (making sure to have my flight tickets and hotel reservations ready, for instance). And then of course the lingering sneaky thought of "Am I forgetting something?".
All in all, this results in me facing myself and my mind to multitask. On top of that, as I said, these factors do not stand by themselves as they interact with each other. And so this time can certainly be quite stressful! Haha 😛 . I noticed myself that week where I appeared to be uncharacteristically "rushing" a little bit more and less calm than usual.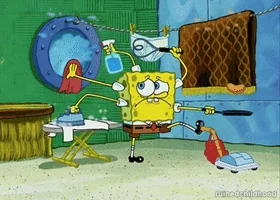 But of course given the amount of my experience with travelling, that was not my first experience handling such situation. I have learned that since weeks before the trip, I would need to start the anticipation. For my work, I started to arrange my schedule accordingly, and told my colleagues and stakeholders in advance about my plan. This helped in making the "size" of the deadline to be more manageable. For the preparation, I started packing my suitcase since a few days before the trip. So no last minute packing! Haha 😛 . And I made a list on what I would need to bring. For the excitement, unfortunately, there was nothing that I could do, haha…
But well, eventually this all leads to the trip itself where the moment the trip begins is, on the other hand, one of the best! BAHASA INDONESIA
Aku mulai menulis draft posting ini sekitar dua hari sebelum perjalanan bulan November 2017ku ke Indonesia dimulai. Walaupun waktu itu topik ini bukanlah momen "eureka", konteksnya amat relevan sehingga aku merasa aku perlu menuliskannya 😛 .
Untukku, momen sebelum sebuah perjalanan atau liburan besar dimulai adalah salah satu yang terburuk! Yah, rasanya ada banyak banget gitu yang berlangsung pada waktu yang bersamaan yang perlu diurus, padahal sebenarnya kenyataannya mungkin tidak sebanyak itu, haha. Namun, benar bahwa ada beberapa hal terpisah yang mengisi pikiranku di waktu-waktu ini dan situasi memaksa mereka untuk berinteraksi satu sama lain. Hipotesaku adalah interaksi ini lah yang menimbulkan perasaan terburuk itu!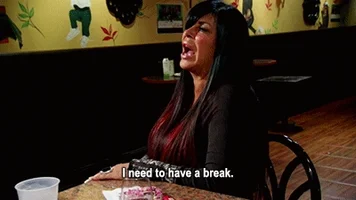 Pertama-tama, tentu saja ada urusan kerjaan ya. Adanya sebuah liburan besar yang akan tiba sebenarnya juga berarti sebuah tenggat waktu (deadline) ekstra; yang bukan datang dari sebuah proyek atau dari atasan, tetapi dari diriku sendiri, haha. Untukku, selama memungkinkan aku ingin berangkat dalam sebuah liburan dengan pikiran yang tenang, tanpa "embel-embel" urusan pekerjaan yang ikut terbawa. Ini, tapinya, berarti aku juga jadi merasakan keinginan kuat untuk menyelesaikan pekerjaan-pekerjaanku waktu itu sebelum pergi dan tentu ini terasa cukup stressful.
Lepas dari itu, tentu saja ada perasaan excitement. Maksudku, siapa juga yang nggak merasa excited sebelum berangkat liburan ya? Masalahnya, memikirkan ke depan mengenai perjalanan yang akan segera datang dan mengasyikkan itu justru membuat saat ini terasa lebih menyedihkan. Dan untuk perjalanan ke Indonesia kemarin ini, cuaca musim gugur di Belanda jelas sama sekali tidak membantu.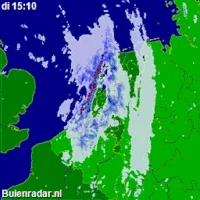 Di sisi lain, ada juga persiapan yang tentu juga penting, seperti misalnya mulai packing dan menyiapkan segala dokumen dan tetek-bengek lainnya (memastikan semua tiket pesawat, reservasi penginapan, dll siap, misalnya). Dan tentu saja pikiran menyebalkan "Eh, aku kelupaan apa ya?" itu.
Jadi, ini berakibat pada diriku dan pikiranku yang tiba-tiba, mau tidak mau, mesti multitasking. Di samping itu, seperti yang kubilang faktor-faktor tersebut tidak berdiri sendiri dan mereka justru berinteraksi satu sama lain. Dan jadilah sebagai akibatnya ini bisa terasa agak stressful! Haha 😛 . Aku perhatikan diriku minggu itu dimana rasanya, tidak biasanya, aku cenderung agak lebih "terburu-buru" dan kurang kalem dibandingkan biasanya.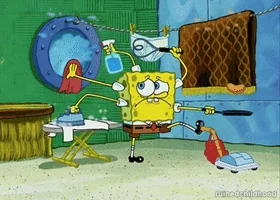 Tetapi tentu saja dong dengan pengalamanku jalan-jalan, ini bukan lah kali pertama aku menghadapi situasi ini. Aku sudah tahu bahwa semenjak sekian minggu sebelum liburan, aku sudah harus memulai antisipasi. Untuk kerjaan, aku mulai mengatur jadwalku sedemikian rupa, dan juga memberi-tahu kolega dan stakeholders-ku jauh-jauh hari mengenai rencanaku. Ini membantuku untuk membuat "ukuran" dari tenggat-waktunya untuk lebih masuk akal untuk ditaklukkan. Untuk masalah persiapan, aku mulai packing semenjak sekian hari sebelum perjalanan. Jadi nggak ada deh ceritanya last minute packing! Haha 😛  Dan aku juga membuat daftar mengenai apa saja yang mesti kubawa. Untuk excitement, sayangnya tidak ada yang bisa kulakukan untuknya, haha…
Ah, tetapi toh pada akhirnya aku akan tiba juga di waktu keberangkatan yang mana merupakan satu waktu yang terbaik!