ENGLISH
This year, it turns out I am going on another big trip at year end!! Yeay!! 😀 So indeed the streak continues where every year since I moved to the Netherlands, with 2011 being an exception, I have always gone on a trip at this time of the year: 2010 (Italy), 2012 (France and Italy), 2013 (England), 2014 (India), 2015 (USA and Mexico), and 2016 (Indonesia).
Anyway, in a way this trip is going to be a "redemption" of last year, because I am going to: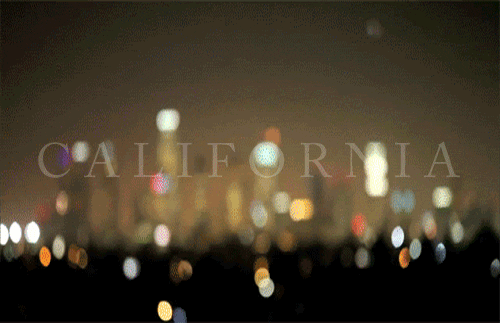 Yess!! California, here I come!! 😀
Learning from my experience last year, where I felt like it was already too late when I started looking for a possible return ticket there (thus resulting in expensive-already options left), this year I started looking really early. And by early, I mean February, haha 😛 .
But looking early was not my only plan for this trip. I also understood that my travel wish would coincide with the high-demand dates of Christmas and New Year holiday season anyway. So I might in the end be left with expensive tickets regardless, or at least tougher competition. And so I decided to also implement the same strategy as during my year end 2015 trip where I had to travel from the States to Mexico and back: I would use my accumulated frequent flyers miles for this trip!
Strategy chosen, it was execution time and I started to monitor Flying Blue's award flights availability. After some scouting, long story short finally I got my return tickets. And so it is official that I am flying from Amsterdam to: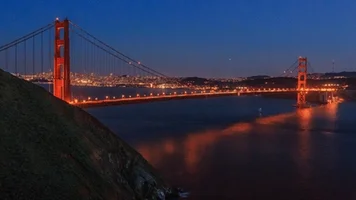 That is San Francisco in case you can't tell, haha 😛 . And then I would come back to Europe from: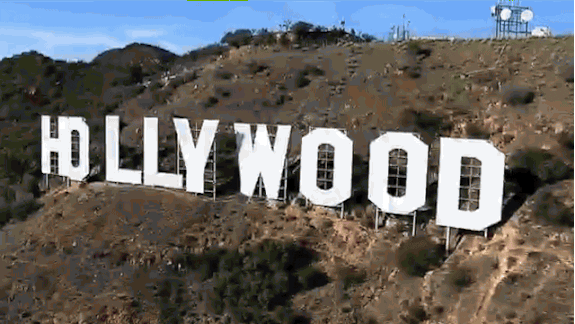 Feeling like American Idol now? Haha 😛 Well, obviously not just Hollywood, but Los Angeles (Hollywood is one of Los Angeles' districts)!! Yeay!!
For awhile I was toying with the idea of adding a third destination in between, perhaps Las Vegas or San Diego. But in the end, I decided to drop the idea because I did not want to "rush" too much on this trip. I would want to be able the relax and enjoy my time on the trip. And so with only two destinations instead of three, I felt like I would have a higher chance of accomplishing that, haha 😛 .
To go from San Francisco to Los Angeles, obviously I chose to fly! Lol 😛 . I have bought my ticket with Delta and this was after being unsure for a few weeks as I was also curious of trying Virgin America who at the time offered really attractive fare on this route. But in the end I chose Delta because it was a member of SkyTeam and I needed the benefits which I could get for free with Delta through my Flying Blue status.
So in the end, my flying map became quite "efficient" and ended up looking like the above. Oh, and btw while we are still on the flights matter, on my returning flight to Amsterdam, I would sit here:
Yep, not only that I have accumulated enough miles to travel intercontinentally for "free", but also the flight would be in business class!! 🙈 Yeay!! 😀 Not only that, the flight would be with a KLM's Boeing 747-400!! And I would get to sit in the legendary nose section!! Double yeay!!
Yeah, so I guess Phantom Planet's "California" is quite appropriate for me now 😀
BAHASA INDONESIA
Tahun ini, ternyata aku akan pergi dalam sebuah perjalanan besar lagi loh di akhir tahun!! Hore!! 😀 Iya, jadi streak-nya masih berlanjut dimana setiap tahun semenjak aku pindah ke Belanda, tahun 2011 adalah pengecualian, aku selalu pergi dalam sebuah perjalanan gitu untuk pergantian tahun ini: 2010 (Italia), 2012 (Prancis dan Italia), 2013 (Inggris), 2014 (India), 2015 (Amerika Serikat dan Meksiko), dan 2016 (Indonesia).
Anyway, di satu sisi perjalanan ini akan menjadi "pembalasan" untuk tahun lalu sih, karena aku akan pergi ke: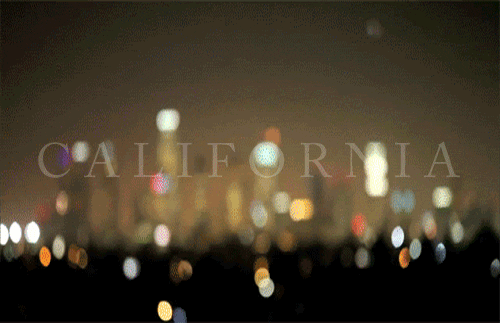 Iyaa!! California, here I come!! 😀
Belajar dari pengalamanku tahun lalu, dimana aku merasa sudah terlalu terlambat ketika aku mulai mencari tiket pp ke sana (sebagai akibatnya pilihan yang tersisa tinggal yang mahal-mahal), tahun ini aku mulai pencariannya awal. Dan dengan awal, maksudku adalah di bulan Februari, haha 😛 .
Tetapi pencarian tiket awal bukanlah strategiku satu-satunya untuk perjalanan ini. Aku juga paham bahwa waktu perjalanan yang kuinginkan ini akan bertepatan dengan musim ramai liburan Natal dan Tahun Baru kan. Jadi bisa aja toh aku tetap akan menemukan tiket yang cenderung mahal, atau setidaknya persaingannya lebih ketat lah. Jadilah aku memutuskan untuk menggunakan strategi yang sama seperti di perjalanan akhir tahun 2015ku untuk pergi dari Amerika ke Meksiko pp: aku akan menggunakan poin frequent flyer-ku yang sudah terkumpulkan untuk perjalanan ini!
Strategi terpilih, saatnya untuk dieksekusi dong ya sehingga aku mulai mengecek ketersediaan tiket award Flying Blue. Setelah aku cek terus-terusan, singkat cerita aku berhasil mendapatkan tiket pp-ku. Jadilah resmi aku akan terbang dari Amsterdam ke: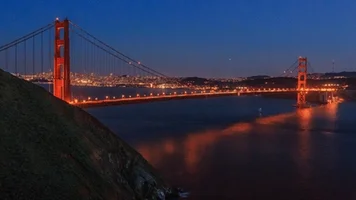 Di atas adalah San Francisco btw andaikata ada yang tidak ngeh, haha 😛 . Dan aku akan pulang ke Eropa dari: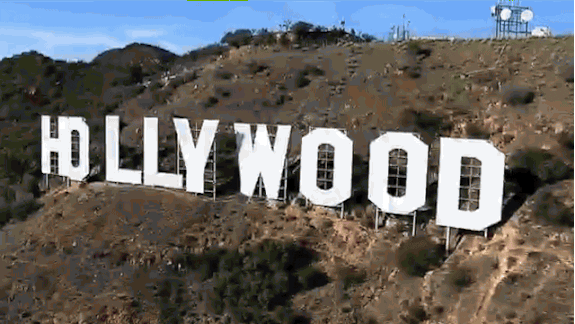 Hahaha, berasa kayak American Idol gak ini? Yah, jelas bukan cuma Hollywood aja ya, tetapi Los Angeles (Hollywood adalah satu distrik Los Angeles)!! Hore!!
Selama beberapa waktu aku sempat berpikir untuk menambahkan destinasi ketiga di antaranya, mungkin Las Vegas atau San Diego gitu. Tetapi pada akhirnya, ide ini aku urungkan karena aku tidak mau merasa "diburu-buru" di perjalanan ini. Aku ingin untuk dapat bersantai dan menikmati perjalanan ini. Nah, dengan hanya dua destinasi dan bukannya tiga, aku rasa kemungkinanku untuk mencapai tujuan ini menjadi semakin besar kan ya.
Untuk pergi dari San Francisco ke Los Angeles, jelas dong aku naik pesawat! Huahaha 😛 . Tiketku dengan Delta di rute ini juga jelas sudah kubeli terpisah, setelah sempat galau juga selama beberapa minggu karena pengen nyobain Virgin America yang mana waktu itu menjual tiket promo di rute ini. Tetapi pada akhirnya aku memilih Delta yang merupakan anggota SkyTeam karena aku membutuhkan beberapa fasilitas yang kudapatkan dengan Delta gratis berkat status Flying Blue-ku.
Jadilah pada akhirnya, peta terbangku kali ini sungguh "efisien" dan terlihat seperti di atas. Oh, dan mumpung ngomongin penerbangan nih, di penerbanganku kembali ke Amsterdam, aku akan duduk di sini loh:
Iyaa, tidak hanya aku punya cukup miles untuk terbang antar-benua "gratis", tetapi juga salah satu penerbangannya adalah di kelas bisnis!! 🙈 Hore!! 😀 Tidak hanya itu, penerbangannya pun akan dioperasikan dengan Boeing 747-400nya KLM!! Dan aku akan duduk di bagian hidungnya yang legendaris itu!! Hore lagi!!
Jadi ya gitu deh, aku rasa lagu "California"-nya Phantom Planet cocok untukku sekarang ini ya 😀