ENGLISH
11 November 2017
So today is 11 November 2017, a Saturday. Today has been a quiet and uneventful day for me. Partly because the Dutch weather has not been very kind today, though it was typical Dutch Fall, haha. But also partly because I have decided to use today as my resting day 😀 . I was actually able to get a good nap this afternoon, yeay! Hahaha 😆 .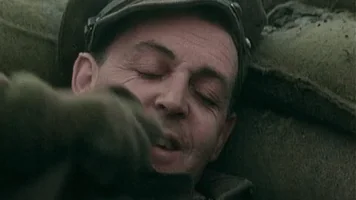 Even so, I still managed to get a few things done today. I got a haircut in the morning and stopped by at a supermarket to buy stuffs that have been running out at home. I have also started packing for a big trip that is coming really soon 😉 . On top of that, this evening I have just finished watching Endgame, the last episode of Star Trek: Voyager which I have been remarathoning in the past two or three months! 😛 Okay, granted, there are a few episodes which I have chosen to skip along the way, though, but there were not many 😛 .
So yeah, despite being a quiet and uneventful day, somehow I feel like today has been quite productive! 😛
11 November 1999
Anyway, speaking of 11 November, for whatever reason this date has stuck out more in my memory than any other "ordinary" dates. And I am quite sure it was caused by a random event happening exactly 18 years ago in 1999.
I still remember that it was a Thursday; and my memory of that day is only of a few minutes time window some time in the afternoon. I had my extra out-of-school English class after school time that day. As usual, I made some notes during the class which, as a habit which I generally still have up to now which apparently I have developed since two decades ago 😛 , I wrote the date on the top of the page of my notebook that day.
I remember thinking I was writing a lot of consecutive "1"s for the date and it would be the last time I would be able to do so (11-11-1999). Somehow, this thought is preserved in my brain up to now; and also vaguely the general surrounding at the time. I was sitting in a class with 10-15 other children on a chair with white writing pad, circling a room with an English teacher in front.
I know, it is quite a random memory. But that is the point. I find it interesting that a random day-to-day memory like this, without anything else seemingly "special" going on that day, somehow is preserved in my mind! Haha 😛
BAHASA INDONESIA
11 November 2017
Hari ini adalah 11 November 2017, sebuah hari Sabtu. Hari ini adalah hari yang tenang dan uneventful untukku sih sebenarnya. Setengahnya memang karena cuaca Belanda yang kurang bersahabat hari ini, ya memang begini sih yang namanya tipikal musim gugur di Belanda, haha. Tetapi juga setengahnya karena memang aku telah memutuskan untuk menggunakan hari ini untuk beristirahat 😀 . Tadi siang bahkan aku bisa tidur siang dengan nyenyak loh, hore! Hahaha 😆 .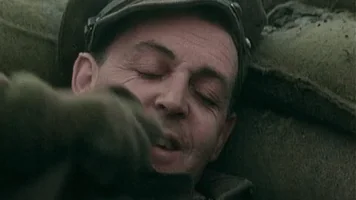 Walaupun begitu, aku masih tetap bisa menyelesaikan beberapa hal sih hari ini. Tadi pagi aku potong rambut dan mampir di supermarket untuk membeli beberapa barang yang stoknya di rumah sudah habis. Aku juga mulai packing untuk sebuah perjalanan besar yang akan segera datang 😉 . Di atas itu semua, malam ini aku menonton Endgame, episode terakhir dari Star Trek: Voyager yang sudah aku tonton ulang di dua hingga tiga bulan belakangan ini! 😛 Oke, memang sih sebenarnya ada beberapa episode yang sengaha aku loncati, tetapi nggak banyak kok 😛 . i
Jadi, ya, walaupun dibilang hari tenang dan uneventful, toh secara umum aku masih merasa hari ini cukup produktif! 😛
11 November 1999
Anyway, ngomongin 11 November, entah untuk alasan apa tanggal ini mencuat unik loh di ingatanku dibandingkan tanggal-tanggal "biasa" lainnya. Dan aku cukup yakin ini disebabkan sebuah event acak yang terjadi tepat 18 tahun lalu di tahun 1999.
Aku masih ingat hari itu adalah hari Kamis; dan ingatanku ini adalah dari jendela waktu sekian menit di siang harinya. Hari itu aku ada kelas les tambahan bahasa Inggris setelah jam sekolah. Seperti biasa, aku menulis beberapa catatan di kelas hari itu dimana, seperti kebiasaan yang masih aku miliki hingga saat ini yang mana ternyata sudah aku bentuk semenjak dua dekade yang lalu 😛 , aku menuliskan tanggal hari itu di atas halaman notebook-ku.
Aku ingat waktu itu aku menulis banyak angka "1" yang berurutan dan kali itu adalah terakhir kalinya aku akan bisa menulisnya seperti itu (11-11-1999). Entah mengapa, pikiran itu tersimpat di dalam otakku hingga hari ini; yang mana juga membuatku sedikit ingat suasana hari itu. Aku duduk di sebuah kursi bersama 10-15an anak lainnya yang dilengkapi dengan writing pad berwarna putih, duduk melingkar di dalam ruangan dengan seorang guru bahasa Inggris di depan.
Iya, iya, memang ingatan yang random banget kok ini. Tapi justru di sini lah poinnya. Aku merasa menarik juga bahwa ingatan sehari-hari biasa yang random seperti ini, tanpa apa pun yang "spesial" yang terjadi di hari itu, kok bisa-bisanya masih teringat hingga saat ini! Haha 😛 .