ENGLISH
This weekend was the DST weekend in the Netherlands. And it was my favorite one, where this Sunday was 25 hours in length!! 😀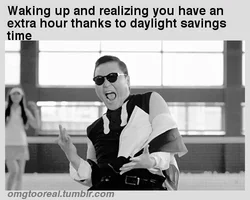 Actually at first I was thinking to go on a weekend trip somewhere this weekend, because the extra hour I would get on Sunday would be very useful to spend while on a trip, no? Haha 😛 . But I kept failing in finding a good deal for the weekend, up to the point that my colleague reminded me that that Friday would be the last Friday of the month, meaning it would also be the time for my office's monthly bars event!
And this would be the best one of the ten bars events in a year (Apparently there are no event in January and September) because of its proximity with Halloween!! The event would be Halloween-themed which would make it much more special! Special as in there would be some extra activities (like face paintings, props for photos (Halloween-themed obviously), etc) and as in it would last twice as long! Yeay! 😀
And so I decided to drop my travelling plan this weekend (Not that I already had one anyway) so that I could fully enjoy the event, haha. You know, because I would not have to "save" myself for an upcoming trip, like I had to do last year, and I could use the entire weekend for rest if I needed to, haha 😛 .
Anyway, the event was really fun where I went to one of the bars after work where I met many of my colleagues there. I also decided to get some face painting just because why not! Haha 😛 . The face painting stand was very busy btw where I had to queue for like one hour before I got my face painted. I was waiting there with a colleague and many other colleagues were passing by anyway so that helped with the waiting, haha. On my turn, the lady asked me how I would want my face painted, in which I had no idea at all. But I felt like half face painting would be cool so I asked her to do that and let her do whatever with the pattern/style 😛 .
And then indeed I used the entire weekend for rest, as I felt really tired! It does not mean I did not do literally anything, though. I went grocery shopping (because I was running out of food at home 😆 ) and managed one gym session on Sunday morning 😛 .
I also watched the conclusions of the WTA Finals tournament in Singapore, where my favorite tennis player, Venus Williams, made the final! Speaking of this tournament, while of course since the beginning I was hoping for Venus to win (like always in every tournament she enters), I did not set my expectation to be that high given the slow tennis court in the Singapore Indoor Arena. Slow court generally does not reward attacking tennis game, the type of game Venus plays. And so it was very amazing to watch Venus fought through with her determination and heart!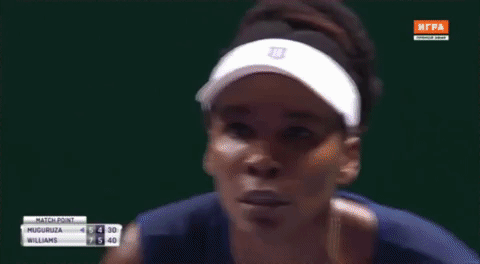 In the final, she faced Caroline Wozniacki, a top player she had never lost to before. However, slow court favors Wozniacki's defensive game, making it a tough final for Venus. In the end, Wozniacki won the title 6–4, 6–4. While certainly disappointed with Venus' loss, I still felt like it was quite a successful tournament for her, given all the circumstances.
BAHASA INDONESIA
Akhir pekan ini adalah akhir pekan DST di Belanda. Dan ini adalah DST favoritku dimana hari Minggu kemarin memiliki panjang 25 jam loh!! 😀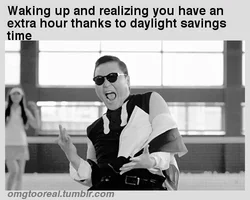 Sebenarnya awalnya aku berpikiran untuk jalan-jalan kemana gitu di akhir pekan ini. Lumayan kan dapat ekstra satu jam di hari Minggu ketika jalan-jalan gitu? Haha 😛 . Tetapi aku tidak berhasil menemukan tiket yang oke untuk akhir pekan ini, sampai suatu ketika kolegaku di kantor mengingatkan bahwa hari Jumatnya adalah hari Jumat terakhir bulan Oktober, yang berarti adalah waktunya untuk acara bar bulanan kantorku!
Dan edisi kali ini akan menjadi edisi yang paling seru dari sepuluh acara ini dalam satu tahun (Ternyata acaranya tidak diadakan di bulan Januari dan September) karena waktunya yang berdekatan dengan Halloween!! Edisi kali ini akan bertemakan Halloween sehingga acaranya juga lebih spesial gitu deh. Spesial dalam artian akan ada beberapa aktivitas khusus (misalnya face painting, props buat poto-poto (dengan tema Halloween tentunya), dll) dan juga karena acaranya akan berlangsung lebih lama dari biasanya! Hore! 😀
Dan jadilah aku memutuskan untuk membatalkan rencana jalan-jalanku akhir pekan ini (Toh memang belum ada rencana juga sih, haha) sehingga aku bisa lebih menikmati acara ini dengan total gitu, haha. Maksudku aku jadi tidak harus terlalu "menjaga diri" soalnya akan jalan-jalan di akhir pekannya kan, seperti yang harus aku lakukan tahun lalu, dan aku bisa menggunakan keseluruhan akhir pekannya untuk istirahat jika perlu, haha 😛 .
Anyway, acaranya beneran berlangsung seru banget dimana aku pergi ke salah satu barnya sepulang kerja dan bertemu beberapa kolegaku di sana. Aku memutuskan untuk ikutan face painting juga karena mengapa tidak kan! Haha 😛 . Tapi jelas stand face painting-nya rame banget dimana aku harus mengantri selama sekitar satu jam sebelum mendapatkan giliran. Aku menunggu bersama seorang kolega dan ada banyak kolega lain yang berlalu-lalang juga sih jadi lumayan membantu dalam menghabiskan waktuku selama menunggu, haha. Ketika giliranku tiba, pelukis wajahnya bertanya aku mau dilukis bagaimana, yang mana aku nggak ada ide dong, haha. Tetapi aku kepikiran bahwa model half face kan keren ya jadilah aku memintanya untuk melukis setengah wajahku dan terserah deh wajahku mau dilukis/dimodel apa, haha 😛 .
Dan akhirnya keseluruhan akhir pekannya memang kugunakan untuk istirahat, karena aku merasa lelah banget! Bukan berarti aku nggak ngapa-ngapain juga sih. Aku pergi belanja di supermarket (soalnya aku benar-benar kehabisan stok makanan di rumah, haha 😆 ) dan pergi ke gym di Minggu pagi 😛 .
Aku juga menonton akhir dari turnamen WTA Finals di Singapura, dimana petenis favoritku, Venus Williams, masuk final dong! Ngomongin turnamen ini, walaupun jelas dari awal aku mendukung Venus untuk menang (seperti biasanya di setiap turnamen yang ia masuki), aku tidak membuat ekspektasi yang muluk-muluk mengingat lapangan tenis di Singapore Indoor Arenanya adalah lapangan yang bertipe pelan. Lapangan pelan secara umum tidak "ramah" terhadap tipe permainan agresif/penyerang, tipe permainan yang dimainkan Venus. Jadilah aku kagum banget menonton Venus bertarung habis-habisan untuk bisa masuk final dengan kebulatan-tekad dan hatinya!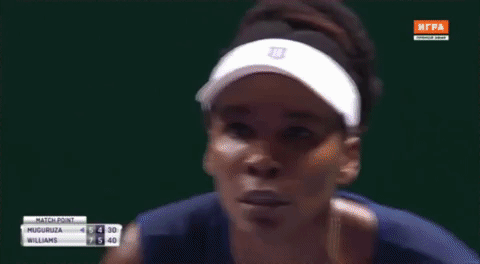 Di final, ia melawan Caroline Wozniacki, pemain top yang mana ia selalu kalahkan sebelumnya. Namun, lapangan pelan "ramah sekali" dengan tipe permainan defensifnya Wozniacki, sehingga jelas pertandingan final ini akan menjadi sulit untuk Venus. Pada akhirnya, Wozniacki menang 6–4, 6–4. Walaupun jelas aku merasa kecewa dengan kekalahannya Venus, toh secara umum menurutku turnamen ini masih bisa dibilang cukup sukses bagi Venus, terutama dengan mempertimbangkan segala kondisinya.