ENGLISH
It is well-known that the best way to know the existence of the best flight tickets, especially for long-haul ones for me, is through Google's itamatrix software. The definition of "best" here can be anything, not just limited to, for instance, the cheapest possible one. For instance, say I want to travel from Amsterdam to Tokyo-Narita and my definition of "best" is: "the cheapest one with a SkyTeam airline with transits in Paris and Shanghai but not in Seoul with no transit longer than four hours and no overnight stops, on subclass L or N, and no flight with a propeller plane" on my departure flight and "the cheapest one with a SkyTeam airline with transit Seoul but not Rome with no transit longer than four hours, on subclass L or N, no flight with a propeller plane, and no redeye flight" on my return flight. I can ask the software to find a solution for me (provided that a solution exists). All I need to do is to not get overwhelmed by the few "programming" tricks to enter those conditions, haha.
However, the biggest problem with this software is that it only looks for the existence to a solution. The software is not a travel agency and so you cannot purchase the ticket you have discovered that you might have liked. And as you can see, sometimes you end up with quite a complicated itinerary that wouldn't show up in a regular online travel agency (OTA) website.
And as of recently, I have discovered a solution to that. So for an upcoming big trip of mine involving intercontinental flights (still yet to be revealed 😛 ), I was looking for a good-value return ticket for months. Some conditions made my trip a little bit more complicated where I would need an open-jaw ticket (a ticket where I return from a different airport than where I originally arrive) with a specific airline with a specific subclass of travel. It was quite difficult as with the conventional OTAs, including the airline's website itself, I only found tickets with higher subclass of travel making them much more expensive. However, I found a solution to my wants in itamatrix so it made the search a little bit annoying.
And then I came across BookWithMatrix. In short, it helps you find some OTAs which would issue the ticket you have just found in itamatrix. To be honest, at first I found it quite sketchy as what I would need to do is to literally select all, copy, and paste the entire page of the itinerary in itamatrix there. Though now that I think about it, it is not that weird with the advance of image recognition technology we have these days, haha. Anway, and so I was looking for some reviews and I found some articles, including those written by well-known travel bloggers, about their positive experience with the website. So I started to trust this awesomely-sound tool more.
Anyway, so I decided to just give the tool a try; with no expectation whatsoever. And you know what? I did FIND the ticket at an OTA with this tool!! The OTA itself was a famous one (I know about it) so I knew that it was legit, haha. I decided to just eff it and purchase the ticket (The OTA promised 24-hour of free cancellation anyway, haha). Then I got the confirmation email and the usual stuffs from the OTA. I checked online in the airline's website, and I did find my reservation there so it was indeed legit. Just to be even more sure, I called the airline's representative in the Netherlands and they did say the ticket was confirmed and it was all like I wanted.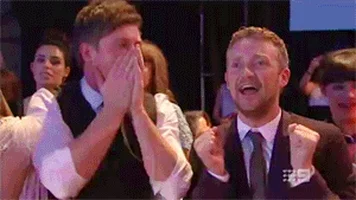 Oh wow!! I guess I just found some gold here!! So far I am really happy with this tool!! And I guess this will come in very handy in the future!!
Have any of you guys used this tool as well? 🙂
BAHASA INDONESIA
Sudah banyak diketahui bahwa cara terbaik untuk mengetahui ada atau tidaknya tiket pesawat terbaik, terutama untuk penerbangan jarak jauh untukku, adalah dengan software itamatrix-nya Google. Definisi "terbaik" di sini bisa bermacam-macam lho, tidak hanya sebatas, misalnya, yang paling murah. Misalnya saja, katakanlah aku ingin pergi dari Amsterdam ke Tokyo-Narita dan definisi "terbaikku" adalah: "tiket yang paling murah dengan maskapai SkyTeam dengan transit di Paris dan Shanghai tetapi tidak di Seoul dimana per transitnya tidak lebih lama dari empat jam dan tidak melibatkan transit yang harus menginap, di subclass L atau N, dan tidak mau terbang dengan pesawat baling-baling" di penerbangan keberangkatan dan "yang termurah dengan maskapai SkyTeam dengan transit di Seoul tetapi tidak di Roma dengan per transit tidak lebih lama dari empat jam, di subclass L atau N, tidak mau terbang dengan pesawat baling-baling, dan tidak mau penerbangan malam/redeye" di penerbangan kepulanganku. Aku bisa meminta software-nya untuk mencarikan solusinya untukku (dengan catatan jika solusinya ada ya). Yang perlu kulakukan adalah tidak perlu terlalu "takut" dengan sedikit trik "programming" untuk memasukkan kondisi-kondisi ini, haha.
Namun, masalah terbesar dari itamatrix adalah software-nya hanya mencari ada atau tidaknya suatu solusi. Software ini bukanlah travel agent sehingga kita tidak bisa membeli tiket yang kita temukan di sana padahal tiketnya kita suka. Dan seperti yang bisa dilihat, bisa jadi kadang kita menemukan itinerary yang cukup rumit sehingga pilihan tiket ini tidak akan muncul di website online travel agency (OTA) biasa.
Akhir-akhir ini, kebetulan aku menemukan solusi untuk itu. Jadi untuk sebuah perjalanan besarku yang akan datang  yang melibatkan penerbangan-penerbangan antar-benua (masih belum saatnya kuceritakan nih 😛 ), aku telah mencari tiket pp yang value-nya oke selama berbulan-bulan. Beberapa kondisi membuat perjalanan ini cukup rumit dimana aku membutuhkan tiket open-jaw (tiket dimana aku pulang dari bandara yang berbeda dari bandara ketibaanku di keberangkatan) dengan sebuah maskapai spesifik dengan sebuah subclass spesifik. Aku tidak bisa menemukannya dengan OTA biasa, bahkan juga di website maskapainya sendiri, dimana aku hanya menemukan tiket dengan subclass lebih tinggi yang mana artinya harganya juga mahal. Namun, aku menemukan solusinya di itamatrix makanya rasanya gemes lah ya.
Dan kemudian aku menemukan BookWithMatrix. Secara singkat, ini adalah alat untuk menemukan OTA yang bisa menjual tiket sesuai spesifikasi yang kita temukan di itamatrix. Sejujurnya, awalnya aku sedikit curiga soalnya yang perlu kita lakukan adalah men-select all, copy, dan paste halaman itinerary di itamatrix di sana. Walaupun sekarang kalau dipikir-pikir lagi sih, nggak aneh juga sih ya dengan kemajuan teknologi di bidang image recognition zaman sekarang, haha. Anyway, jadilah aku mencari review-nya dan aku menemukan beberapa artikel, termasuk yang ditulis oleh beberapa travel bloggers terkenal, mengenai pengalaman positif mereka dengan alat ini. Jadilah aku lebih percaya, haha.
Anyway, jadilah aku memutuskan untuk mencobanya; tanpa ekspektasi apa pun lah. Dan apa yang terjadi? Aku MENEMUKAN tiketnya dijual di satu OTA dong!! OTAnya sendiri adalah OTA besar (aku tahu namanya gitu) sehingga aku cukup yakin ini legit, haha. Aku memutuskan untuk nekad aja dan membeli tiketnya (OTAnya sendiri menjanjikan free cancellation selama 24 jam sih jadi mestinya aman lah ya, haha). Lalu seperti biasanya aku mendapatkan email konfirmasi dan sebagainya dari OTAnya. Untuk memastikan, aku cek langsung di website maskapainya dan ternyata aku bisa menemukan reservasiku di sana sehingga artinya ini legit lah ya. Untuk lebih memastikan lagi, aku menelepon langsung kantor maskapainya di Belanda dan mereka juga memastikan tiketku sudah terkonfirmasi di sistemnya dan semuanya sesuai seperti yang kuinginkan.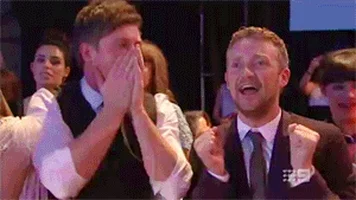 Oh wow!! Rasanya seperti baru menemukan harta karun nih!! Sejauh ini aku senang banget deh dengan alat ini!! Dan aku rasa ini akan berguna banget buat ke depannya!!
Apakah sudah ada yang pernah menggunakannya juga? 🙂