ENGLISH
About a month ago I mentioned that one of my team members resigned in July resulting in me having to temporarily taking over some of her responsibilities until we got a replacement. We estimated probably the replacement would come in one or two months.
But then, we actually got the replacement in August! This was certainly good news (also for me), haha. Though, I could not just hand over everything to my new team member just like that because she was new in the company. Moreover, she just did the switch from academia to industry in taking this job, just like my decision last year, so I totally understood she would need some time to settle.
Of course I have been trying to be as helpful and welcoming as possible because situation-wise, I was in her shoes last year (Though we have different job titles so our work responsibilities are different). Last year I got tremendous support from my colleagues in helping me to learn and settle here. So I am trying my hardest to "return" the favor here, haha.
Overall I am glad, though, as I felt like my workload has increased in the past month or so. I mean, of course I can always put some of those to my backlog as my colleagues would understand anyway that I have limited amount of time. But still, it does not feel nice to see a long list of tasks in your backlog, especially when some of those are "take-overs", haha 😛 . Even though, of course, she could not immediately re-take over all of those responsibilities, as she certainly needed the time to settle and adapt to everything; but she certainly could start with some tasks. Coming from academia helped as well, where in my opinion her learning curve was fast. So I am sure shortly she will be able to fully reclaim the "take-over" responsibilites I got from my ex-colleague. But in the meantime: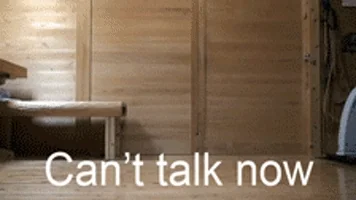 BAHASA INDONESIA
Sekitar satu bulan lalu aku sebutkan bahwa salah seorang rekan timku resign di bulan Juli sehingga untuk sementara aku diminta untuk menampung sebagian pekerjaannya sampai kami mendapatkan penggantinya. Waktu itu kita perkirakan mungkin kita akan mendapatkan pengganti dalam dua atau tiga bulan gitu lah.
Tetapi kemudian, ternyata kami mendapatkan penggantinya di bulan Agustus dong! Ini jelas adalah berita baik (juga untukku), haha. Walaupun, aku tidak bisa langsung menyeragkan tanggung-jawab dari mantan rekan kerjaku itu ke penggantinya ini karena ia benar-benar baru mulai bekerja di kantorku sekarang. Terlebih lagi, ia baru saja pindah dari akademia ke dunia industri juga dengan pekerjaannya ini, sama seperti keputusanku tahun lalu, jadi aku sungguh paham bahwa ia tentu membutuhkan waktu untuk membiasakan-diri.
Tentu saja aku berusaha untuk se-helpful dan seramah mungkin karena secara situasi, tahun lalu aku berada di situasi yang sama persis (Walaupun titel pekerjaan kami berbeda sih sehingga tanggung-jawab kami juga berbeda). Tahun lalu aku mendapatkan banyak bantuan banget dari rekan-rekan tim baruku yang baik banget itu, yang mana sungguh membantuku untuk belajar dan membiasakan-diri. Jadilah sekarang aku juga berusaha untuk "membalas" kebaikan yang kuterima itu, haha.
Secara keseluruhan aku merasa lega karena aku merasa beban kerjaku, terutama sebulanan terakhir ini, meningkat. Maksudku, tentu saja aku bisa memasukkan beberapa di antaranya ke dalam backlog dan toh pasti kolegaku juga akan paham mengingat waktuku yang juga jelas terbatas kan. Tapi tetap aja lah, nggak asyik rasanya melihat backlog yang panjang, apalagi ketika beberapa tugas-tugas di sana adalah tugas "limpahan", haha 😛 . Walaupun, tentu saja, kolega baruku tentu tidak bisa langsung mengambil-alih semua pekerjaannya itu, karena ia juga pasti membutuhkan waktu untuk membiasakan diri; tetapi jelas ia bisa mulai mencicilnya kan. Barusan berpindah dari akademia juga membantu sekali, karena aku perhatikan ia cepat belajar. Jadi aku yakin ia tidak perlu banyak waktu untuk bisa mengambil-alih semua tanggung-jawab "limpahan" dari mantan rekan kerjaku. Tetapi sebelum itu, untuk sementara waktu: