ENGLISH
As my Instagram followers (@azilko) have known, I went on yet another weekend trip this weekend! Haha 😛 . This time, it was the next edition of my AvGeek Weekend Trip this year.
The idea behind this trip came three months ago, on my way back from Lyon to Amsterdam via Paris during the Lyon part of my Early Summer 2017 Weekend TripS series. At the time, I was waiting for my Lyon – Paris AF 7645 flight at an Air France's lounge at the airport when I saw this brochure:
Yep!! As it turned out, this summer Air France was going to operate one of its daily domestic Paris – Lyon (vv) flights with their new Boeing 787-9 Dreamliner!! 😍 This gif sums up my reaction at the time: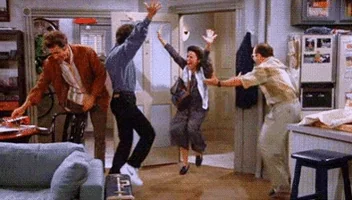 Super exciting, no? A short domestic flight on a wide-body! On top of that, I had never flown a Boeing 787-9 before. I have flown Boeing 787 twice though, but both with the Boeing 787-8 series: Japan Airlines' flight JL416 from Paris-CDG to Tokyo-Narita two years ago and LATAM Chile's fifth freedom flight LA704 from Madrid to Frankfurt last year (in business class). Actually, I would lose my Boeing 787-9 virginity later in the year anyway nonetheless (A bit of a teaser of a big trip I am planning on this year. Still not the right time to share yet, though 😛 ); but it was still nevertheless nice to do it earlier, no? Haha 😜
So the next day after returning from that early summer weekend trip, I browsed for a possibility and I found a return ticket involving the 787 flight with reasonable price and schedule; though I would need to spend a night in Lyon (Airport), though. But it was not a problem so I immediately booked it! Haha 😆 . Yep, finally I was going to fly my second ever domestic flight with a wide-body (the first time being with ANA's Boeing 777-200 flight NH553 from Tokyo-Haneda to Hakodate two years ago)!
Yes, so indeed this photo pretty much sums up this weekend of mine:
But it turned out that it did not stop there. For this domestic flight, I was given a Premium Economy seat!! (Premium Economy is a new class between economy and business class. I have flown Air France's (older) Premium Economy product once two years ago on the 9 hours Mumbai-Paris flight, btw). Actually at the time of check-in, there was (paid) possibility to switch to a (real) business class seat. However, none of the available seat were window seats so I did not consider that option, haha.
So to sum up my weekend: an avgeek weekend trip, a domestic flight with a wide-body, a Premium Economy seat, and a new plane type for my logbook. Indeed it has been a really fun weekend to me!!
BAHASA INDONESIA
Seperti yang followers Instagramku (@azilko) ketahui, aku pergi dalam sebuah perjalanan akhir pekan lagi loh kemarin ini! Haha 😛 . Kali ini, perjalanan ini adalah edisi selanjutnya dari seri AvGeek Weekend Trip-ku tahun ini.
Perjalanan ini lahir dari sebuah kejadian tiga bulan yang lalu, ketika aku sedang dalam perjalanan kembali dari Lyon ke Amsterdam bia Paris di bagian Lyon dari seri Early Summer 2017 Weekend TripS-ku. Waktu itu, ketika sedang menunggu penerbangan AF7645 Lyon – Paris di lounge-nya Air France, aku melihat brosur ini:
Yep!! Ternyata di musim panas ini Air France akan mengoperasikan salah satu dari penerbangan harian domestik Paris – Lyon (pp)-nya dengan pesawat Boeing 787-9 Dreamliner mereka yang baru!! 😍 Gif berikut merangkum reaksiku waktu itu: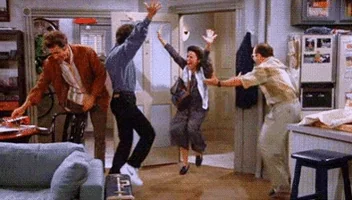 Seru banget kan? Penerbangan domestik jarak dekat dengan pesawat berbadan lebar! Di samping itu, aku kan belum pernah terbang dengan Boeing 787-9 sebelumnya. Aku sudah pernah terbang dengan Boeing 787 dua kali sih, tetapi keduanya adalah dengan seri Boeing 787-8: penerbangannya Japan Airlines JL416 dari Paris-CDG ke Tokyo-Narita dua tahun lalu, dan penerbangan kebebasan kelimanya LATAM Chile LA704 dari Madrid ke Frankfurt tahun lalu (di kelas bisnis). Sebenarnya, toh aku tetap akan terbang dengan Boeing 787-9 untuk pertama kalinya juga tahun ini sih bagaimanapun juga (Sedikit bocoran mengenai sebuah perjalanan besar yang sudah kurencanakan untuk tahun ini. Tapi sekarang masih belum saatnya untuk kuceritakan nih 😛 ); tetapi tetap lebih asyik untuk bisa terbang lebih awal kan ya? Haha 😜
Jadilah keesokan harinya setelah kembali dari perjalanan awal musim panas itu, aku mencari-cari kemungkinannya dan aku menemukan tiket pp yang melibatkan penerbangan dengan 787 itu yang mana harga tiketnya masih bersahabat dan jadwalnya juga ok; walaupun aku harus menginap semalam di (Bandara) Lyon sih. Tetapi ini jelas bukan lah masalah dan tiketnya langsung aku beli! Haha 😆 . Iya, akhirnya aku akan terbang dengan penerbangan domestik dengan pesawat berbadan lebar untuk kedua kalinya (yang pertama adalah di penerbangan NH553 dari Tokyo-Haneda ke Hakodate-nya ANA dengan pesawat Boeing 777-200 dua tahun lalu)!
Yup, jadi memang foto berikut ini merangkum akhir pekanku kemarin ini:
Tetapi ternyata keseruannya tidak berhenti di situ. Untuk penerbangan domestik ini, aku diberikan kursi Premium Economy dong!! (Premium Economy adalah kelas baru di antara kelas ekonomi dan bisnis. Kebetulan aku sudah pernah terbang dengan kelas Premium Economy (lama)-nya Air France sekali dua tahun yang lalu di penerbangan 9 jam dari Mumbai ke Paris, btw). Sebenarnya sewaktu check-in, ada pilihan (berbayar) untuk pindah ke kursi kelas bisnis. Namun, waktu itu tidak ada kursi jendela yang tersedia sehingga pilihannya tidak aku hiraukan, haha.
Jadi, untuk merangkum akhir pekan ini: sebuah perjalanan avgeek weekend trip, sebuah penerbangan domestik dengan pesawat berbadan lebar, kursi Premium Economy, dan satu tipe pesawat baru untuk logbook-ku. Jadi memang akhir pekan ini adalah akhir pekan yang seru!!