ENGLISH
You might have heard of the egg contamination scandal in Europe from earlier this month. So several farms were closed in the Netherlands, Belgium, France, and Germany after it had been found out that the farms used fipronil, insectiside used to combat lice and banned in EU for use in the food industry.
And don't worry, I am not going to talk about news or politics on this one, haha…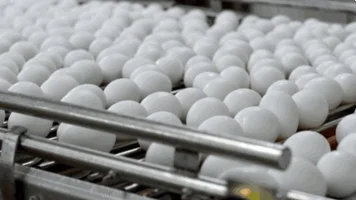 As for me, indeed I noticed a strange pattern at my office's canteen for lunch. Starting from the first week of August or so, somehow the canteen didn't serve boiled eggs. I found it weird because in the ten months of my time here, the canteen had always served boiled eggs. Always. But at the end of the day it was just boiled eggs matter so I didn't think about it too much, haha.
And it started to make more sense when this news came out. If the eggs supply had been massively disturbed (even eggs (from the affected suppliers) were withdrawn from supermarkets), an obvious consequence of that would indeed be less egg-based dish to serve.
At home, I decided to throw away the remaining eggs I still had at that point. And I have been on egg abstinence for a short period of time. You know, just to be on the safe side, haha. Though, I am not sure how long this will go as eggs have been part of many people's daily food consumption. So it will be hard to totally avoid egg-based product!
This makes me think, though, that it is extremely difficult to know everything about what you put into your body. You see, unless you produce everything you consume by yourself, which of course is close to impossibility, IMO, you would never know. Possibly the most convenient thing to do is to rely on the regulator and trust that they do their job properly. I mean, it feels like due to the impossibility I mentioned above, it is not worth my time and energy to dwell too much on this matter on our own, don't you think?
Though, I am also curious. What would you do in this situation?
BAHASA INDONESIA
Mungkin sudah pada dengar skandal kontaminasi telur yang lagi rame banget di Eropa awal bulan ini. Jadi ceritanya beberapa peternakan telur di Belanda, Belgia, Prancis, dan Jerman ditutup karena ditemukan bahwa fipronil, insektisida yang digunakan untuk melawan hama kutu (lice) dan penggunaannya dilarang di Uni Eropa di industri makanan, digunakan.
Tenang aja, aku nggak akan membahas berita ini atau pun sisi politiknya kok, haha…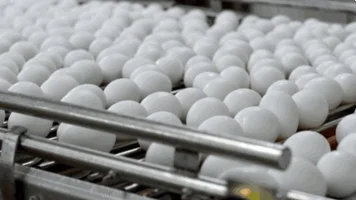 Untukku, memang awalnya aku memperhatikan ada pola yang aneh di kantin kantorku untuk makan siang. Mulai sekitar awal Agustus gitu, entah mengapa kantinnya tidak lagi menyediakan telur rebus. Bagiku ini aneh karena selama sepuluh bulanan aku bekerja di sini, setiap hari kantinnya selalu menyediakan telur rebus gitu. Setiap hari. Tapi berhubung ini cuma masalah telur rebus doang sehingga ini tidak terlalu aku pikirkan lah ya, haha.
Dan semuanya menjadi semakin masuk akal ketika berita ini mencuat. Kalau memang pasokan telurnya terganggu banget (bahkan telur-telur (dari supplier-supplier yang terkena imbasnya) juga ditarik loh dari supermarket), konsekuensinya jelas akan terasa di penyediaan makanan yang berbasis telur kan ya.
Di rumah, aku memutuskan untuk langsung membuang telur-telur yang masih tersisa sampai waktu itu. Dan untuk sementara ini aku memutuskan untuk puasa telur dulu aja ah. Ya kan untuk jaga-jaga gitu, demi amannya kan, haha. Walaupun, nggak yakin juga sih ini bakal bertahan berapa lama karena bagaimana pun juga telur kan sudah menjadi bagian dari gaya konsumsi sehari-hari ya, haha. Jadi jelas sulit banget lah untuk sama sekali menghindari produk berbasis telur!
Tapi aku jadi kepikiran nih, bahwa sulit sekali untuk benar-benar mengetahui semuanya dan apa saja yang kita masukkan ke dalam tubuh kita. Kecuali kita benar-benar memproduksi sendiri semuanya, yang mana menurutku sih mustahil ya, kita tidak akan pernah seyakin itu. Mungkin keputusan yang paling nyaman dan logis ya mempercayakan ini kepada regulator bahwa mereka menjalankan tugas mereka dengan baik. Maksudku, rasanya akibat kemustahilan yang kusebutkan di atas, rasanya nggak worth it lah ya untuk menghabiskan waktu, energi, dan pikiran kita untuk khawatir akan permasalahan ini sendiri, iya nggak sih?
Tapi aku juga penasaran sih. Apa yang akan kalian lakukan dalam situasi ini?