ENGLISH
One consequence I must face with my decision to switch from academia to industry is the much more limited holiday allowances that I get now. If two years ago I got 50 days for the year, I only get about half of that this year, haha 😆 . Though, as in the standard in the Netherlands, I still do have the right to buy some (or sell as well, for that matter; but I don't think it is worth to sell some, especially considering the tax that comes with it 😆 ).
Anyway, but my office provides a way where we can get extra allowances (aside from special events, like wedding, child birth, exam (luckily my PhD defense counted as an exam 😀 ), moving (which I took in April), etc). And that is through having no sick days, haha. So if within a 6 month period since 1 January or 1 July we do not call in sick even once, we immediately get one extra holiday allowance. And if we do not call in sick for the entire calendar year, we get another extra allowance. So in total, we can get up to three extra allowances each year. Not a lot, but still helpful, IMO.
And so because I did not call in sick in the first half of this year, I just got an extra allowance! Yeay!! 😀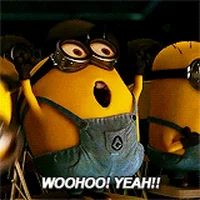 Speaking of holiday allowances, what I really like about it here is that your office never makes a fuss on when you would want to use them, because those are your right (Well, of course unless it is stated in the contract where usually it is because your presence and work are essential in certain period of time). Last year when I submitted my application for my year end trip to Indonesia while still being new at the company (I had been there less than two months), it got accepted in literally twenty seconds 😀 .
Last year when my PhD contract at TU Delft ended in August, I still had about 20 unused holiday allowances. So technically I could have used them all, meaning taking the entire August off AND still got my full salary (haha 😆 ) and then went straight into my sabbatical month in September; otherwise, I would lose all my right over these 20 days. They would all be just gone like that. However, at the time I could not afford to take August off because I was in the very intense period of my PhD where I had to finish everything up before my contract ended. And it was hell a lot of work, I can tell you; and so I needed August for that. But this meant that indeed I would have to just let my right of those 20 days go. But well, I guess the "return" that I got from that was my PhD degree I got in January. And to me, 20 days of holiday allowances is a very cheap price for a PhD degree, 😛 .
BAHASA INDONESIA
Satu konsekuensi yang harus aku hadapi dengan keputusanku untuk berpindah dari dunia akademia ke dunia kerja (industri) adalah jatah cutiku sekarang yang jauh lebih terbatas. Jika dua tahun yang lalu aku mendapatkan 50 hari jatah cuti dalam setahun, sekarang aku cuma mendapatkan kira-kira setengahnya lah dalam setahun, haha 😆 . Walaupun, sebagaimana biasanya di Belanda, aku juga masih memiliki hak untuk membeli beberapa jatah cuti sih (atau juga menjualnya; tapi dengan jumlah segini mah nggak worth it lah ya untuk dijual, apalagi dengan mempertimbangkan potongan pajak dari hasil penjualannya itu lho, 😆 ).
Anyway, tetapi kantorku juga memberikan cara dimana kita bisa mendapatkan jatah cuti ekstra (di samping acara-acara khusus seperti misalnya pernikahan, kelahiran anak, ujian (untungnya sidang PhDku bisa dihitung sebagai ujian waktu itu 😀 ), pindahan (yang aku gunakan April lalu), dll tentunya). Dan cara itu adalah dengan tidak mengambil absen karena sakit. Jadi jika dalam periode 6 bulan semenjak 1 Januari atau 1 Juli kita tidak absen sakit, otomatis kita mendapatkan satu jatah cuti ekstra. Dan jika dalam satu tahun kalender penuh kita tidak absen sakit, kita dapat satu ekstra lagi. Jadi totalnya, kita bisa mendapatkan tiga jatah cuti ekstra per tahun. Nggak banyak sih, tapi lumayan lah ya.
Dan karena aku tidak absen sakit selama setengah tahun pertama ini, aku baru saja mendapatkan satu jatah cuti ekstra ini! Hore!! 😀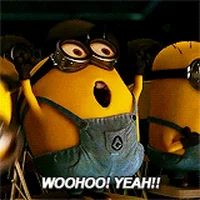 Ngomongin jatah cuti, yang aku suka dengan situasi di Belanda ini adalah kantor nggak akan pernah mempermasalahkan kapan kita mau ambil cuti, karena mengambil cuti kan hak kita (Kecuali disebutkan di dalam kontrak sih yang mana ini biasanya karena kehadiran dan pekerjaan kita penting banget di suatu periode waktu). Tahun lalu ketika aku memasukkan permohonan cuti untuk perjalanan akhir tahunku ke Indonesia ketika pun masih anak baru di perusahaannya (waktu itu aku belum ada dua bulan lah di kantorku ini), permohonanku langsung di-approve dalam waktu dua puluh detik loh 😀 .
Tahun lalu ketika kontrak PhD/S3ku di TU Delft berakhir di bulan Agustus, aku sebenarnya masih memiliki 20 jatah cuti yang belum kupakai. Jadi sebenarnya bisa-bisa aja semuanya aku pakai waktu itu, artinya cuti di sepanjang bulan Agustus DAN masih digaji penuh (haha 😆 ) dan kemudian langsung deh masuk ke bulan sabatikalku Septembernya; karena kalau tidak, aku akan kehilangan hakku akan 20 hari ini. Ya, hangus begitu saja. Namun, waktu itu aku tidak sanggup untuk mengambil cuti di bulan Agustus karena waktu itu adalah periode super intense di masa PhDku dimana ada banyak hal dan urusan yang harus kuselesaikan sebelum kontrakku berakhir. Buanyak banget deh, dan aku memerlukan bulan Agustus untuk itu. Tapi memang ini artinya aku harus merelakan 20 hari itu untuk hangus sih. Ah, tapi toh bisa dibilang "imbalan" yang kudapatkan dari merelakannya adalah gelar PhD/S3 yang kudapatkan Januari lalu. Dan untukku, merelakan 20 hari jatah cuti untuk hangus adalah harga yang murah untuk sebuah gelar S3 deh 😛 .