ENGLISH
Some time ago I shared a couple of first world problems I had with my apartment. And so to balance things out, in this post I would like to share what I (really) like about it. Okay, there are many of reasons (otherwise why would I commit to the biggest purchase I have ever done, so far, in my life in the first place 😛 ), and in this post I will start with one.
And that is that my apartment building is new. By new, I mean it was built in the 2000s. While this means that, indeed, from the outside it does not look like what you might picture of a Dutch house, probably something like this:
I actually prefer my apartment much better than those "cute" centuries-old Dutch buildings. Why?
First of all, as Barney Stinson's one rule:
Yes, "new is always better". Lol 😆 .
In this particular case, especially, this rule is right. You see, science is progressing, even at exponential speed; which means people can build "better" (in whatever sense) buildings now.
My previous apartment in Delft was in the centrum and so it was built a few hundred years ago which, of course, made it look "cool" and very "Dutch". However, while it was overall a nice apartment, to be honest I did not enjoy it at all during the hot summer days. Why? Well, my conjecture (based on my observation and experience) is that because old buildings appear to be designed to trap the heat inside (for winter time) and so this is exactly what they do. It became really, really uncomfortably hot during those days, even at night, due to the heat! I notice that new(er) buildings (also my previous apartment before that, which was built in the 1960s) tend to have better "air flow" in them, thus making them much more comfortable to live in during the summer as it was chill inside even without air conditioner.
Another "complaint" I have often heard from my colleagues living in old Dutch buildings in Amsterdam is that you would need to be "intimate" with your neighbours. In the sense that, well, they can hear any noise coming from your apartment and this means that the reverse is also true. If you know what I mean, lol 😆 .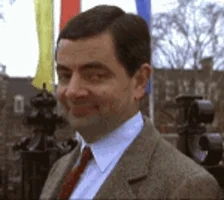 I know that I am quite a light sleeper so I would definitely much rather live in a soundproof apartment, haha 😆 . And newer apartments tend to cater that need. The concrete structure is also a good barrier for noise!
Another common "problem" with old pretty Dutch houses in Amsterdam is: rodents! I had this problem in my first ever student studio apartment in Delft and I really, really hated it; even though the studio was relatively new. This was actually a point I made clear to my agent during my apartment hunt: I wanted a house with no rodents problem! Lol 😆 (My agent's wife bursted her laugh at the time, but she understood my concern). And of course, the best bet for that was new(er) buildings.
Beside, pretty buildings are high-maintenance as well, I believe. I mean, many of those in Amsterdam are also declared monuments. This means that even though you are the owner, you cannot just "renovate" your own place however you like as you would need to consult it first! I even heard sometimes this has to be settled at the court!
***
Well, despite all these, of course it does not mean that new apartment comes with no problems at all. I mean, just remember the mini renovation I had to do with my shower room not too long ago. But still, overall, I still believe there are more pros than cons with newer building than older one; especially when you plan to own it (or part of it)!!
BAHASA INDONESIA
Beberapa waktu yang lalu, aku menyebutkan dua first world problems yang berkenaan dengan apartemenku. Nah supaya adil, di posting ini aku akan menuliskan apa yang kusukai darinya. Oke, jelas ada banyak lah ya alasannya (nggak mungkin juga kan aku mau berkomitmen terhadap kesepakatan pembelian yang melibatkan nominal terbesar yang pernah kulakukan seumur hidup, sejauh ini, jika tidak 😛 ), dan di posting ini aku mulai dengan salah satunya.
Yaitu bahwa gedung apartemenku adalah gedung baru. Dengan baru, maksudku gedungnya dibangun di tahun 2000an. Walaupun memang ini berarti dari luar penampakannya mungkin tidak seperti yang kalian bayangkan akan rumah-rumah Belanda, mungkin seperti ini:
Aku sebenarnya malah lebih suka begini loh daripada gedung-gedung Belanda "kece" yang sudah berusia ratusan tahun itu. Kok begitu?
Pertama-tama, seperti satu aturannya Barney Stinson:
Yup, "new is always better". Huahaha 😆 .
Dan di kasus ini, aturan ini benar sekali. Jelas dong iptek terus berkembang maju, bahkan dengan laju eksponensial; yang mana artinya sekarang manusia bisa membangun bangunan yang "lebih baik" (dalam sudut pandang tertentu).
Apartemenku sebelumnya di Delft berlokasi di centrum yang berarti dibangun sekian ratus tahun yang lalu, sehingga memang penampakannya "kece" dan "Belanda" banget gitu deh. Namun, walaupun apartemennya nyaman, sejujurnya aku tidak terlalu bisa menikmatinya di hari-hari panas di musim panas. Mengapa? Konjekturku (berdasarkan observasi dan pengalamanku) adalah karena bangunan-bangunan tua itu sepertinya dulu didisain untuk memerangkap energi panas (untuk musim dingin) sehingga ya ini lah yang bangunannya lakukan. Sebagai akibatnya, apartemennya sungguh amat tidak nyaman untuk ditinggali di hari-hari musim panas itu, bahkan di malam hari, saking panasnya! Nah, aku perhatikan gedung-gedung yang (lebih) baru (juga apartemenku yang sebelum itu, yang dibangun di tahun 1960an) cenderung memiliki "aliran udara" yang lebih baik di dalamnya, sehingga jauh lebih nyaman untuk ditinggali di musim panas karena tetap terasa adem bahkan tanpa AC.
Satu "komplain" lain yang kerap kudengar dari kolega-kolegaku yang tinggal di gedung-gedung Belanda tua di Amsterdam adalah mau tidak mau kita harus "intim" dengan tetangga-tetangga kita. Dalam artian, mereka bisa mendengar segala suara dari apartemen kita dan artinya yang sebaliknya juga berlaku. If you know what I mean, huahaha 😆 .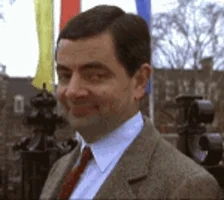 Yah, aku kan memang light sleeper ya sehingga jelas aku lebih suka tinggal di apartemen yang kedap suara, haha 😆 . Dan apartemen-apartemen baru cenderung memenuhi kebutuhan ini. Struktur betonnya juga berfungsi sebagai peredam suara yang baik!
Satu "masalah" umum lain dengan rumah-rumah tua Belanda di Amsterdam adalah: tikus! Aku memiliki masalah ini di apartemen studio mahasiswa pertamaku di Delft dan aku sungguh, sungguh membencinya; walaupun studio itu relatif baru sih. Poin ini bahkan aku tegaskan ke agenku lho ketika di tahap pencarian apartemen: Aku tidak mau rumah yang ada tikusnya! Haha 😆 (Istri dari agenku sampai tertawa loh waktu itu, tetapi ia paham banget dengan keinginanku ini kok 😛 ). Dan tentu saja, untuk itu pilihan yang aman adalah gedung-gedung yang (lebih) baru.
Di samping itu, gedung-gedung cantik itu juga high-maintenance lah. Maksudku, banyak lho gedung-gedung itu di Amsterdam yang dideklarasikan sebagai monumen (mungkin seperti golongan "cagar budaya" gitu kalau di Indonesia). Ini artinya walaupun kita adalah pemilik rumah itu, kita tidak bisa seenaknya "merenovasi" rumah kita karena kita harus mengonsultasikannya dulu! Dengar-dengar bahkan urusannya bisa sampai di pengadilan juga!
***
Yah, walaupun begitu, tentu bukan berarti apartemen baru tidak memiliki masalah lah ya. Misalnya saja, renovasi mini yang mesti kulakukan di kamar mandiku belum lama yang lalu. Tetapi tetap saja, secara keseluruhan aku rasa lebih banyak keuntungan daripada kerugiannya dari tinggal di gedung yang baru; terutama jika kita berencana untuk memilikinya (atau sebagian darinya)!!