ENGLISH
Mini Renovation
About three weeks ago, I called a handyman to help me replace the old silicone joint in my shower room (obviously it was already old, dirty, and washed down). After the repair, the handyman told me that he recommended replacing some of the floor tiles because there was a crack on one of them which caused water to slip through making the bed underneath wet and thus causing the tiles to be "wobbly". At the time the problem was still okay but it could get worse in months if I did not do anything about it.
Fast forward a few weeks earlier while showering, indeed once for a split second I felt like one of the tiles was "wobbly" while I was stepping on it, though at the time I thought it might be just in my head.
Fast forward a few months prior, I hired a contractor to examine the structure and physical condition of the apartment before committing to the purchase. Everything in the apartment was in good condition, except for the shower room where higher humidity was detected underneath the shower, possibly caused by the small tile crack. Indeed, the final report recommended me to replace the tiles once and for all to prevent the potential problem to be an actual one.
I did not tell the handyman any of the two prior knowledge; hence his recommendation was indeed an independent one based on his expertise. And so I finally decided that I wanted to replace some of the tiles. I made another arrangement with the handyman to do the work. The work took two days to complete because we would also need to let everything dry before sealing it.
I am sure this was the type of work I would have never been able to do by myself, haha, so I am glad I hired this handyman. Though, probably I could have made the job "cheaper" by buying the tiles myself before the work. However, the previous weekend was my resting weekend so I could not really go to any hardware store anyway, haha. Oh, well…
A Spreadsheet Program
You see, this obviously adds to the list of my expenses for the apartment! Haha 😆 . Though, I do understand that this is also what comes with owning my own apartment and it actually is better to fix a problem before it gets worse; as it would have cost much more and also the headache that would come with that!
Anyway, so far I feel like I have been good with managing these expenses financially. However, I only do this "calculation" roughly so it does not allow me to do a full-look audit on my financial situation. To make the matter more complicated, I also have other variable spendings such as on travels and future travels, haha 🙈.
And so, to be able to do a proper analysis and control, two weeks ago I decided to create an Excel spreadsheet program which breaks my expenses down to several (nested) categories, haha; which even allows me to know how much I save (or not) per month to the cents. The result looks good and healthy, thankfully, thus confirming my initial hunch 😛 .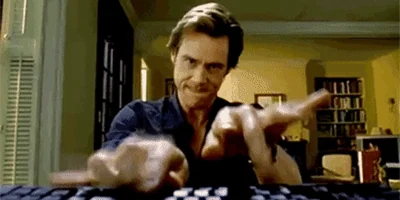 BAHASA INDONESIA
Renovasi Mini
Tiga minggu yang lalu, aku memanggil seorang tukang untuk membantuku mengganti plastik silikon di kamar mandiku (yang digunakan di persendian supaya air nggak merembes itu; dan jelas yang lama sudah tua, kotor, dan lapuk). Setelah pekerjaannya selesai, tukangnya merekomendasikanku untuk mengganti beberapa tegel di lantai ruang shower karena ada retakan di salah satunya yang memungkinkan air merembes ke bawahnya sehingga tegelnya menjadi "mengambang/goyah" gitu. Waktu itu masalahnya masih belum terlalu parah sih tetapi bisa memburuk dalam beberapa bulan jika tidak aku apa-apakan.
Nah, mundur ke suatu ketika beberapa minggu sebelumnya sewaktu sedang mandi, memang selama sepersekian detik aku merasa salah satu tegelnya "mengambang" gitu ketika menginjaknya, walaupun aku berpikir waktu itu mungkin hanya perasaanku saja, haha.
Mundur lagi ke beberapa bulan sebelumnya, aku menggunakan jasa sebuah kontraktor untuk mengecek struktur dan kondisi fisik apartemennya sebelum berkomitmen terhadap pembeliannya. Semuanya ternyata dalam kondisi yang baik, kecuali memang di kamar mandi dimana kelembaban yang agak tinggi terdeteksi dari bawah ruang shower, kemungkinan disebabkan oleh retakan kecil di salah satu tegelnya. Memang sih di laporan akhirnya, kontraktornya menganjurkan untuk mengganti tegelnya sekalian untuk mencegah potensi masalah ini menjadi masalah beneran.
Aku tidak memberi-tahu dua informasi ini ke si tukang; sehingga rekomendasinya memang adalah rekomendasi independen berdasarkan keahliannya. Dan jadilah aku memutuskan untuk mengganti beberapa tegelnya. Aku membuat janji lain dengan tukangnya untuk pekerjaan ini. Pekerjaan ini memakan waktu dua hari karena kami juga harus membiarkan pekerjaannya kering dulu sebelum menutupnya.
Aku yakin deh ini adalah tipe pekerjaan yang nggak mungkin banget aku kerjakan sendiri, haha, jadi aku lega deh aku mempekerjakan tukang ini. Walaupun kalau dipikir-pikir lagi bisa sih pekerjaannya aku buat "lebih murah" dengan membeli sendiri dulu tegelnya sebelum pekerjaan ini dimulai. Masalahnya, akhir pekan sebelumnya adalah akhir pekan istirahatku sehingga nggak sempat juga untukku pergi ke toko perangkat keras, haha. Ya sudah lah…
Sebuah Program Spreadsheet
Nah kan, tentu ini membuat daftar pengeluaran untuk apartemenku semakin panjang! Haha 😆 . Walaupun aku paham sih bahwa ini adalah konsekuensi dari membeli apartemen dan sebenarnya lebih baik menyelesaikan masalah sebelum masalahnya menjadi semakin parah kan ya; karena kalau begitu biayanya juga semakin membengkak dan belum lagi pusingnya!
Anyway, untungnya sejauh ini aku merasa aku bisa mengatur pengeluaranku dengan baik kok secara finansial. Namun, "kalkulasi" ini aku lakukan secara kasar saja sehingga tidak memungkinkanku untuk melakukan audit mendalam terhadap kondisi finansialku. Situasinya juga lebih rumit karena ada beberapa pengeluaran variabel lainnya pula, seperti pengeluaran untuk jalan-jalan dan jalan-jalan yang mendatang, haha 🙈.
Nah, jadilah supaya aku bisa melakukan analisa dan kontrol yang akurat, minggu lalu aku memutuskan untuk membuat sebuah program spreadsheet di Excel yang mengklasifikasikan semua pengeluaranku ke beberapa kategori (bertingkat), haha; yang juga memungkinkanku untuk menghitung berapa banyaknya yang kutabung (atau tekornya) hingga ke satuan sen. Hasilnya, untungnya, memang nampak sehat dan baik kok, sesuai dengan perkiraan awalku 😛 .