ENGLISH
Aside from being the longest day of the year, this year's summer solstice was also an "unusual" day for me due to an incident that occurred in the morning that day. I am sure you can guess what the incident was just by the title of this post.
Yeah, I got locked out of my own apartment. That morning I forgot to take the keys with me when leaving for work and with those automatic-locking doors, I was then "trapped" outside 😣. The "Risk"
To be honest, I have always been aware of this risk. However, admittedly I took it for granted and relied on myself to always remember to take the keys with me. And prior to this incident, it was working well. I always consciously checked if I already got my keys before leaving the apartment. As it turned out, the biggest problem with this was the word "consciously". There would be times where I wouldn't act totally "consciously", for instance when I was in a rush or if I was not feeling well.
A friend of mine had suggested me to keep a spare key somewhere else, though, just in case. But you know, I took it for granted and, though I fully agreed, never really did it.
The Solution
I immediately realized I made this big mistake just when I closed my apartment's door. But it was a little too late as the door was already locked. I told myself to calm down (it was actually a good real "exercise" for me to not panic in an emergency and to think clearly) as there must be a solution.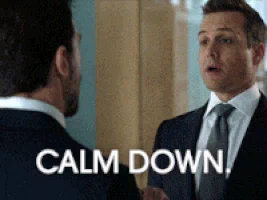 I decided to still go to the office (thus risking having to open two locked doors (my door and the main entrance) without any keys). As I was googling for solutions, I learned that this was not a rare incident (obviously, haha) and found several locksmiths, some even claimed to be able to come within 30 minutes. I contacted one of them and made an appointment.
Luckily, one of my neighbours was home when I had the appointment so she could open the main entrance door for us, yeay! 😀 Anyway, my apartment building is a new one so it comes with the more modern and secure locking system. This, however, left the locksmiths no choice but to break my old locking system (so the door could be opened) and replace it with a new one. Damn. But I had no other choice, so …
In the end, the problem was eventually solved, though I also had to pay a price for that, which was a bill of almost €250 (including the new locking system with keys and tax). 😣
Well, lesson learned … the hard way!! 😣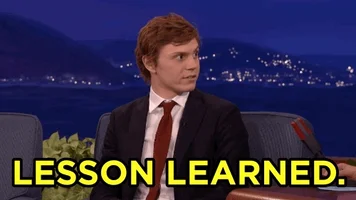 Future Steps
Me being me, obviously I have been trying to figure out how to significantly lower down the risk of the incident from reoccurring.
So far, I have implemented two ideas:
1. As my friend suggested, I keep a spare key somewhere else. Where? Well, obviously a secret! I mean, come on! 🙈
2. I put a nail next to my door to hang my keys, haha 😆 . This would, hopefully, lower the chance of me acting "non-consciously" at least in regards to my keys.
So, have you ever encountered a similar incident? And can you share some tips? 
BAHASA INDONESIA
Di samping hari dengan siang terpanjang tahun ini, summer solstice tahun ini juga lah hari "tidak biasa" bagiku karena sebuah insiden yang terjadi di pagi harinya. Ah, bisa ditebak kok insidennya apa hanya dari judul posting ini.
Iya, aku terkunci di luar apartemenku sendiri. Pagi itu, aku lupa membawa kunciku ketika berangkat ke kantor sementara pintunya adalah pintu dengan kunci otomatis sehingga aku "terjebak" di luar deh 😣. "Risiko" ini
Sejujurnya, sudah lama aku tahu akan keberadaan risiko ini. Namun, sejujurnya, memang aku meremehkannya dan bersandar kepada diriku untuk selalu ingat membawa kunci kemana-mana. Dan sebelum insiden ini, sistem ini bekerja dengan baik sih. Aku selalu sadar untuk mengecek apakah kunci sudah kubawa sebelum meninggalkan apartemen atau tidak. Ternyata, masalah terbesar dari sistem ini adalah di kata "sadar". Pasti akan ada sekali waktu dimana aku berlaku tidak sepenuhnya "sadar", misalnya ketika aku terburu-buru atau ketika sedang tidak enak badan.
Seorang temanku sudah menyaranku untuk menyimpan kunciku di suatu tempat lain sih, untuk jaga-jaga gitu. Tapi ya gitu deh, aku meremehkan risiko ini dan, walaupun sepenuhnya setuju, aku tidak pernah melaksanakannya.
Solusinya
Aku langsung menyadari kesalahanku begitu pintu apartemen aku tutup. Masalahnya, ini sudah terlambat karena pintunya sudah terkunci. Di waktu ini, aku berkata kepada diriku untuk tetap kalem (Insiden ini sebenarnya adalah "latihan" di situasi beneran yang bagus sih untukku, untuk tidak panik di situasi darurat dan tetap berpikir jernih) karena pasti ada solusinya.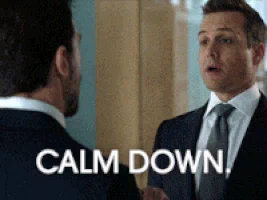 Aku memutuskan untuk tetap berangkat ke kantor (dan merisikokan harus membuka dua pintu yang terkunci (pintuku dan pintu utama apartemen) tanpa kunci). Ketika meng-google solusinya, aku menyadari bahwa ini bukanlah insiden yang langka (jelas lah kalau dipikir-pikir, haha) dan aku menemukan beberapa locksmiths ("tukang kunci" kah bahasa Indonesianya?), beberapa bahkan mengklaim bisa datang dalam waktu maksimal 30 menit. Aku mengontak salah satunya dan membuat janji dengannya.
Untungnya, salah seorang tetanggaku sedang di rumah di waktu perjanjianku itu sehingga ia bisa membukakan pintu utama apartemen untukku, hore! 😀 Anyway, gedung apartemenku adalah gedung baru sehingga sistem perkunciannya juga lah sistem yang modern dan lebih aman gitu. Masalahnya, dalam kasus ini, ini justru membuat locksmith-ku tidak memiliki pilihan lain selain merusak sistem kunci lamaku (sehingga pintunya bisa dibuka) dan menggantinya dengan yang baru. Sial. Tapi ya mau gimana lagi kan, ya sudah…
Pada akhirnya, masalah ini akhirnya terselesaikan juga, walaupun jelas ada harganya yaitu tagihan senilai hampir €250 (sekitar Rp 3,7 juta, termasuk sistem kunci yang baru berserta kunci-kunci baru dan pajak).😣
Yup, satu pelajaran baru … yang mesti kubayar mahal!! 😣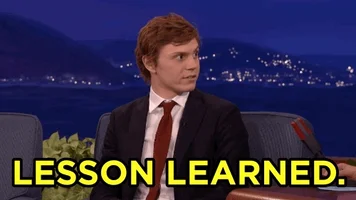 Langkah-langkah ke depan
Yang namanya Zilko, jelas aku sudah berpikir mencari cara bagaimana untuk menurunkan drastis risiko insiden ini terulang lagi nantinya.
Sejauh ini, aku sudah mengimplementasikan dua ide:
1. Seperti yang disarankan temanku, aku sekarang menyimpan kunci cadangan di tempat lain. Di mana? Ah, ya jelas rahasia doong, haha. 🙈
2. Aku memasang paku tepat di samping pintu untuk menggantung kunciku, haha 😆 . Ini, mudah-mudahan, mengurangi kemungkinanku untuk berlaku "tidak sadar" setidaknya dalam hal membawa kunci ketika pergi.
Nah, apakah ada yang pernah mengalami situasi serupa? Jika iya, adakah tips yang bisa dibagikan?