ENGLISH
I am glad that it is weekend already now, because I do need some rest! Haha 😆 . It turned out that going on three weekend trips on three consecutive weekends was also quite physically taxing, especially that I still worked during the weekdays before, in between, and after those trips, haha.
So I guess I am taking things slow this weekend, where my focus would be on the recovery of my body, haha. Yeah, in other words, I am taking a (short) rest from travelling, lol 😆 . Don't get me wrong, btw, as I did not regret any of the trips. I would have done them again if I had the chance. But you know, sometimes what we really need is actually to "do nothing". This way, we are recharging ourselves.
I do believe this rest will be important, btw. I feel like I made some uncharacteristics errors this week, due to misscoordination between what I intended to do and what I really did. For instance, upon arriving at Amsterdam Centraal from Paris, I took my OV Chipkaart out as I was taking the tram to go back home. But upon leaving the station, I tapped my card onto the machine, which I should NOT because this way, €10 was charged from my card literally for nothing! Gosh! As another example, after arriving at home, I wanted to be "efficient" with my time so I washed my laundry. However, I forgot to check some pockets resulting in me also washing my OV Chipkaart and my gym membership key. Lucky both still worked fine afterwards, though, but still…
So yeah, resting sounds like a solid weekend plan for me. Let's see how it really goes, haha 😆 . You know, there are some household chores to do as well…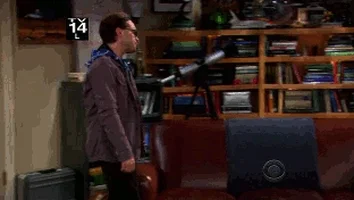 ENGLISH
Hore, akhirnya akhir pekan lagi, karena rasanya aku butuh istirahat nih! Haha 😆 . Jadi ternyata pergi dalam tiga perjalanan akhir pekan di tiga akhir pekan berturutan itu ternyata melelahkan juga ya (secara fisik), terutama sih karena aku tetap masuk kerja seperti biasa di hari-hari kerja sebelum, di antara, dan setelah perjalanan-perjalanan tersebut, haha.
Jadi aku berencana untuk santai-santai aja deh akhir pekan ini, dimana fokusku adalah di pemulihan kondisi fisik, haha. Iya, dengan kata lain, aku beristirahat (sejenak) dulu dari jalan-jalan, huahaha 😆 . Eh, jangan salah, btw, aku tidak menyesali perjalanan-perjalananku kemarin kok. Aku akan mengulanginya lagi kalau diberi kesempatan, haha. Hanya saja, terkadang yang kita butuhkan adalah "tidak melakukan apa-apa". Dengan begini, kondisi tubuh kita pulihkan lagi.
Aku percaya istirahat ini penting sekali, btw. Aku merasa aku membuat beberapa kesalahan tidak biasanya minggu ini, akibat miskoordinasi antara apa yang ingin aku lakukan dengan apa yang sebenarnya aku lakukan. Misalnya saja, ketika tiba di Amsterdam Centraal dari Paris, aku mengeluarkan OV Chipkaart-ku karena aku akan naik tram untuk pulang. Nah, ketika keluar dari stasiun, aku menge-tap kartunya di mesin dong, yang mana TIDAK seharusnya aku lakukan karena dengan begini, saldo kartuku dipotong €10 padahal kan aku nggak naik keretanya NS! Aduh! Contoh lainnya, setelah tiba di rumah, aku ingin "efisien" dengan waktuku sehingga aku memutuskan untuk mencuci pakaian kotor. Namun, aku lupa mengecek beberapa kantong sehingga aku juga ikut mencuci OV-Chipkaart dan kunci keanggotaan gym-ku. Untungnya keduanya masih bekerja dengan baik sih setelahnya. Tapi tetap aja lah ya…
Nah, jadilah istirahat terdengar seperti rencana akhir pekan yang solid nih untukku. Kita lihat saja akhirnya bagaimana, haha 😆 . Ya gimana ya, masih ada beberapa pekerjaan rumah tangga yang penting juga untuk dilakukan nih, haha…