ENGLISH
I previously shared that I have made a decision to move to Amsterdam. In fact, I am moving there this month. Actually, I made this decision already in November. So why did it take "this" long for me to move?
You see, I hated the act of "moving". However, having made the decision to move, this meant what I needed to do was to minimize the number of moving I would need to do, haha 😆 . This further implied that I needed to move to a place for the longer-term. This last point went along with the conventional rational wisdom, which I had had in my mind for quite some time:
I needed to BUY my next place.
Btw, this was the goal I cryptically mentioned in November, haha.
You see, buying a new place was no small matter so I needed to gather a lot of information about it. Since then, I hired a consultant and an agent to represent me (The Amsterdam housing market is a highly competitive market that works "differently" than a lot of other housing markets, so it is advisable to hire an agent representing us when planning to buy a place.).
Long story short, it did not take very long for me to get a successful deal (apparently I was very lucky, some colleagues told me it took them almost a year before they bought their places in Amsterdam).
In fact, as of today, I am the official owner of my new place in Amsterdam, haha 😎.
***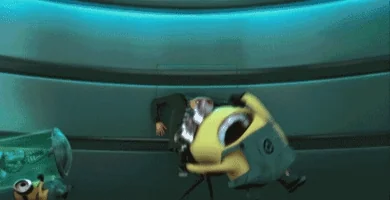 When my agent informed and congratulated me that I got the deal by winning the bid back in February, I was feeling a little bit overwhelmed, to be honest, because it felt like a huge commitment (well, it was), haha. It was also probably because I was surprised to get the deal that fast, given that I didn't think I made a high enough bid for the house (This indeed means that I think I got a good deal on it, yeay! 😉 ).
But I knew that this was what I wanted. Plus, this was the right and good commitment to make anyway, given the current outlook of my future plan. So I just braved myself up and proceeded with the process.
And so last week, my life savings took a big hit with all the initial payments related to this purchase. And I expect another hit in the coming weeks or so when my credit card bills arrive with all the shopping I have done to make my apartment "habitable", lol 😆 . More on the latter in a later post 🙂 .
***
Yeah, another life achievement this year, I guess. After getting my Doctorate (PhD) degree earlier this year, I now own a place 😀 .
BAHASA INDONESIA
Sebelumnya telah kuceritakan bahwa aku telah membuat keputusan untuk pindah ke Amsterdam. Bahkan aku akan pindahan bulan ini. Sebenarnya, keputusan ini sudah kubuat semenjak November. Lantas mengapa aku membutuhkan waktu "selama" ini cuma buat pindah aja?
Jadi begini, aku benci sekali dengan yang namanya "pindahan". Namun, karena sudah membuat keputusan untuk pindah, ini artinya yang perlu kulakukan adalah meminimalisir jumlah pindahannya kan, haha 😆 . Artinya, aku harus pindah ke suatu tempat untuk jangka panjang. Poin terakhir ini kebetulan juga sejalan dengan pandangan rasional yang umum, yang mana juga sudah berada di benakku cukup lama:
Tempat tinggalku selanjutnya haruslah aku BELI.
Btw, ini adalah tujuan yang aku singgung secara misterius bulan November lalu, haha.
Nah kan, membeli tempatku sendiri itu bukanlah perkara sepele sehingga aku merasa perlu untuk mengumpulkan informasi sebanyak mungkin tentangnya. Semenjak waktu itu, aku memutuskan untuk menggunakan jasa konsultan dan sebuah agen untuk mewakiliku (pasar properti Amsterdam adalah pasar yang amat kompetitif dan "berbeda" dari layaknya pasar-pasar properti lainnya, jadi memang disarankan untuk menggunakan jasa agen di sini).
Singkat cerita, tidak membutuhkan waktu lama untukku berhasil mendapatkan sebuah deal (Dan bisa dibilang aku beruntung sekali. Beberapa kolegaku bercerita mereka membutuhkan waktu hampir setahun untuk mendapatkan rumahnya di Amsterdam).
Bahkan, per hari ini, resmi aku adalah pemilik rumahku di Amsterdam loh, haha 😎.
***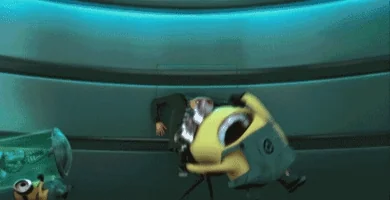 Ketika agenku memberi-tahuku dan menyelamatiku bahwa aku mendapatkan apartmennya karena aku menang dalam penawaran harga di bulan Februari kemarin, aku merasa overwhelmed banget, jujur nih, karena ini terasa seperti komitmen yang besar banget (memang begitu sih), haha. Mungkin ini juga karena aku kaget aku mendapatkan deal sedemikian cepat, dengan pertimbangan padahal rasanya penawaran hargaku nggak tinggi-tinggi amat loh (Ini memang berarti aku merasa aku mendapatkan rumahku dengan harga yang oke, hore! 😉 ).
Tetapi aku tahu ini adalah apa yang aku inginkan. Ditambah lagi, toh ini adalah komitmen yang tepat dan baik untuk dibuat kan, apalagi dengan mempertimbangkan perencanaan masa-depanku sekarang. Jadilah aku memberanikan diri dan melanjutkan prosesnya.
Akibatnya minggu lalu, tabunganku terkena pukulan besar deh dengan semua pembayaran awal yang berkaitan dengan pembelian ini. Dan minggu-minggu ini akan ada pukulan lain lagi ketika tagihan kartu kreditku akan datang dengan semua belanjaanku akhir-akhir ini untuk membuat apartemenku ini "bisa dihuni", huahaha 😆 . Yang kedua ini akan aku tulis di sebuah posting yang akan datang 🙂 .
***
Yup, sebuah pencapaian hidup lagi ya tahun ini. Setelah mendapatkan gelar Doktoral (S3)-ku awal tahun ini, kini aku juga memiliki rumahku sendiri 😀 .