ENGLISH
I wrote this post exactly two months ago, when I was still in the process of arranging my PhD defense and graduation. Obviously, it went well. But I was quite stressed at that time that I decided to channel some of those frustration (and, to some degree, worry) as a post. It helped. And now, I think it is a good time to share this post, to give some insights on the emotional roller coaster I had to "ride" for a few months in my preparation for the defense and graduation 😉 .
*** 
Delft, 13 December 2016
It is mid-December now when I am writing the first draft of this post. So I am aware the particular topic I am bringing up now is, rather, outdated by the time I publish this post in the future. Nonetheless, I still think the content is interesting to share 🙂 .
**
My dominant feeling at this moment is "anxiety". Today is the deadline for my seven PhD dissertation committee members to submit their assessment of my PhD dissertation to TU Delft. This is a big one. If they all agree that my dissertation is of sufficient quality for me to graduate, the graduating process can continue. And from thereon, it should be a smoother process where mostly I would only need to take care of the technical stuffs (printing my book (I already have an ISBN for it, btw 🙂 ), arranging the dress (the dress code for a PhD graduation ceremony in TU Delft is super strict), etc).
In assessing my dissertation, the committee members have three options: (1) to approve my dissertation, (2) to approve my dissertation BUT with revisions, (3) to reject my dissertation. Options (2) and (3) are bad. Option (3) is bad for the obvious reason. Option (2) is bad because, while they do not reject the dissertation, (major) revisions need to be done AND, more annoyingly, the graduation process would need to stop and start over from the beginning. So naturally I would hope for the committees to choose option (1).
However, IF a committee member chooses either option (2) or (3), (s)he needs to communicate that with me (and my professors) and provide detailed explanation why (s)he thinks so. Up to now, I have received no such news. So, in theory, this no news situation is basically good news which implies all committees have chosen option (1).
But still, without the official announcement, I am really "anxious" now and feel like I am on my toes, haha 😆 . Maybe this is how some people feel when they are asking for some "certainty", lol 😆 .
Well … I just hope that I hear something (good) back soon.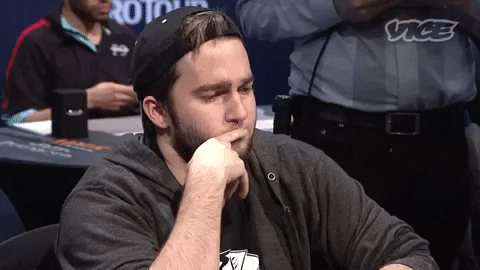 ***
So, at the time one of my committee was late in submitting his evaluation. It also happened that the Christmas and New Year holiday season was coming up next! Moreover, there were still a lot of stuffs to be taken care of even after the green-light that I could have my PhD defense! And so I think it was not surprising that I was worried about it! Haha 😆
BAHASA INDONESIA
Posting ini aku tulis tepat dua bulan yang lalu, ketika aku masih dalam proses mempersiapkan sidang dan wisuda PhD/S3-ku. Jelas, semuanya berlangsung lancar. Tetapi waktu itu aku sedang merasa cukup stres dan aku memutuskan untuk menyalurkan rasa frustrasi (dan juga kekhawatiranku) dalam sebuah posting. Ini membantu banget loh. Dan saat ini aku rasa adalah waktu yang baik untuk membagikan cerita ini, untuk sedikit menggambarkan roller coaster emosi yang harus aku "naiki" selama beberapa bulan proses persiapan sidang dan wisuda itu 😉 .
*** 
Delft, 13 Desember 2016
Sekarang ini pertengahan bulan Desember ketika aku menuliskan draft pertama posting ini. Jadi aku sadar bahwa topik yang ingin kuangkat kali ini tentunya sudah cukup basi ketika posting ini aku publikasikan di masa mendatang. Toh walaupun begitu, aku masih merasa isinya cukup menarik kok untuk dibagikan 🙂 .
***
Perasaan dominanku saat ini adalah "gelisah". Hari ini adalah tenggat waktu bagi tujuh anggota komite disertasi PhD/S3ku untuk memasukkan hasil evaluasi mereka akan disertasiku ke TU Delft. Ini penting banget nih. Jika mereka semua setuju bahwa kualitas disertasiku cukup baik untukku lulus, proses kelulusanku bisa berlangsung. Dan dari sana, prosesnya akan cenderung lebih mulus dimana kebanyakan aku hanya perlu mengurus tetek bengek teknis kelulusan (misalnya mencetak bukuku (aku sudah memiliki nomor ISBN juga loh, btw 🙂 ), menyiapkan pakaianku untuk sidang nanti (dress code untuk sidang PhD di TU Delft ketat banget nih), dll).
Dalam mengevaluasi disertasiku, anggota komitenya diberikan tiga pilihan: (1) untuk menyetujui disertasiku, (2) untuk menyetujui disertasiku TETAPI dengan revisi, atau (3) untuk menolak disertasiku. Pilihan (2) dan (3) adalah pilihan yang buruk. Jelas lah ya mengapa pilihan (3) itu buruk. Pilihan (2) buruk karena, walaupun memang sih disertasinya tidak ditolak, revisi (besar) diperlukan DAN, yang lebih menyebalkannya, proses kelulusannya harus berhenti dan dimulai lagi dari awal. Jadi tentu saja aku berharap anggota komiteku memilih pilihan (1).
Namun, JIKA seorang komite memilih pilihan (2) atau (3), ia diwajibkan mengomunikasikannya denganku (dan profesor-profesorku) dan memberikan penjelasan mendetail mengapa ia berpendapat demikian. Nah, sampai saat ini, aku tidak menerima pemberitahuan apa-apa tuh dari mereka. Jadi, in theory, ketiadaan berita ini adalah berita baik dong ya karena ini kan artinya semua anggota komiteku telah memilih pilihan (1).
Tetapi tetap aja nih, tanpa pengumuman resmi, kok aku merasa "gelisah" gitu ya, haha 😆 . Mungkin ini ya yang dirasakan sebagian orang ketika mereka meminta "kepastian" *uhuk*, ahahah 😆 .
Yah … aku harap sih aku akan segera mendengar suatu berita (baik) deh.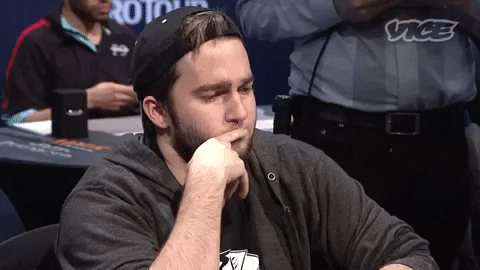 ***
Yup, ceritanya waktu itu salah seorang anggota komiteku terlambat dalam memasukkan laporan evaluasinya. Padahal dalam waktu dekat liburan Natal dan Tahun Baru akan dimulai kan! Padahal (juga), masih ada banyak hal tetek-bengek yang harus aku urus setelah aku mendapatkan lampu hijau untuk sidang! Jadi, rasanya, wajar jika aku merasa gelisah karenanya! Haha 😆