ENGLISH
At TU Delft, one of the requirements for a PhD candidate is to publish (a few) journal papers.
A journal paper is a scientific paper that is published in a scientific journal (duh! 😛 ). Publishing a journal paper is by no means easy. You cannot just write one, send it to the editor, and they accept it right away. No, it does not really work like that; as far as I know.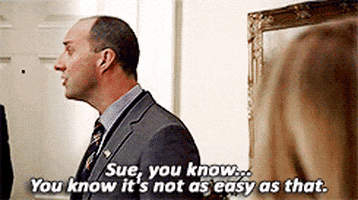 In this post, I would like to share how the process of publishing a journal paper is, based on my own experiences.
First of all, what you need is the content. Of course it has to be something new, so you cannot just copy what others have written and submit it somewhere. So even this first step is no easy business on its own (and can take years to complete).
Anyway, assuming you already have the content and have spent countless of hours writing those content into a manuscript, you need to submit it to a journal of your choice. Your paper will then be assigned to an editor and the editor will look for a few (usually two or three, at least in my experience (though most of the time I was "lucky" enough to get three though, damn)) people in the field to anonymously review your manuscript. By "people in the field", more often than not they are experienced professors or researchers; even though sometimes it could be junior researchers too. A few times already I have been invited to review new papers submitted to top journals in my field even though actually I was (and still am) a "nobody" in the field 😛 .
Then you wait a few months for all the reviewers to finish their reviews. Once they do, at this stage, most likely you will get bad news regardless, i.e. a lot of different critiques, questions, suggestions, or (maybe) excoriations thrown at you, i.e: major revisions (Unless your work is extremely brilliant (like the famous gravitational waves paper published earlier last year)). You see, the nature that those reviews are anonymous makes this possible. It is understandable because the anonymity is meant to make objective review possible, at least in theory. If someone's work you are reviewing is crap and you know that someone personally, without anonymity it would be awkward to say that work is crap while you actually need to say it as it is.
Anyway, then you will be given a time period to react on the reviews back. Of course you have the right to defend your work and you can even go as far as maybe pointing out the questions/critiques are "stupid" (if they are). Once I did it and pointed out that the reviewer was wrong and I was right, 😆 .
Then you submit your reaction (and the revised manuscript) back to the journal from where the editor will forward it to the reviewers. Then you wait a few more months for all the reviewers to finish their second round of reviews. For some papers, the reviewing process end here with the paper being conditionally accepted (more on this a bit later), while for the others, an extra round of review might be required.
Anyway, if it reaches the stage where the paper is conditionally accepted (This is not guaranteed, btw, as it is possible that after three rounds of reviews, meaning many months have passed just for the reviewing process (it could even be more than a year!), the paper gets rejected), it does not mean the work is done. The editing process must, then, follow, i.e. the manuscript (font, margins, styles, etc) should satisfy the journal's specification, some copy-editing work might still be necessary, some forms to fill and sign, etc. But, at least, at this stage the author can have more peaceful mind as, basically, the paper is accepted and will be published anyway, sooner or later 😛 .
What if the paper gets rejected? Well, as it says, it is rejected for publication. I heard (I have no first-hand experience) sometimes you can file an appeal to the editor, though the chance might be rather slim anyway. More often, the authors submit the paper to another journal. Then the exact same process restarts.
***
You see, this is why last year I mentioned that, up to that point, writing those journal papers was the most difficult writing-related task I had ever done in my life.
Now, I have finished writing up my PhD dissertation. While writing a PhD dissertation is also, by no means, easy, I would still give the edge to those journal papers in term of the difficulty that I faced. Even though this might be due to the fact that I used my journal papers as the building blocks of my dissertation, too, though. So this might not be a fair statement.
Well, how much you could expect if your paper is accepted for publication after that brutal process? Lol, ZERO!! Yes, you literally cannot expect to get any compensation from that grueling work.  This might also play some part on my stand when comparing it with writing my PhD dissertation. While I also got no financial incentive from writing my dissertation, I could expect to get my PhD degree when I was done which, in a big way, was also a form of a "return".
BAHASA INDONESIA
Di TU Delft, salah satu persyaratan bagi kandidat PhD (S3) untuk lulus adalah harus menerbitkan (beberapa) karya tulis di jurnal ilmiah (journal paper).
Sebuah journal paper adalah karya tulis ilmiah yang diterbitkan di sebuah jurnal ilmiah (duh! 😛 ). Menerbitkan sebuah journal paper itu sama sekali tidak mudah loh. Nggak ada deh ceritanya kita tinggal menulis satu, mengirimkannya ke editor, dan kemudian langsung diterima. Tidak, sayangnya prosesnya tidak seperti itu; sejauh sepengetahuanku.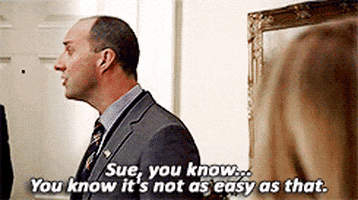 Nah, di posting ini aku ingin sedikit membagikan bagaimana proses menerbitkan sebuah journal paper; tentunya berdasarkan pengalamanku sendiri yah.
Pertama-tama, yang diperlukan adalah isi. Tentu saja isinya adalah sesuatu yang harus baru, jadi nggak bisa tinggal mengopi apa yang telah diterbitkan orang lain dan memasukkannya dimana gitu. Jadi bahkan langkah pertama ini pun sudah sulit sekali (dan bisa memakan waktu bertahun-tahun).
Nah, kita asumsikan isinya sudah kita punyai dan kita sudah menghabiskan banyak jam untuk menuliskannya dalam bentuk sebuah naskah, kita bisa memasukkannya ke jurnal pilihan kita. Di sana, naskahnya akan diberikan ke seorang editor yang akan memilih beberapa (biasanya sih dua atau tiga, setidaknya berdasarkan pengalamanku (walaupun sering aku "beruntung" dimana aku mendapatkan tiga sih, haha)) orang di bidang kita untuk me-review naskah ini secara anonim. Dan dengan "orang di bidang kita", sering kali adalah profesor-profesor atau peneliti-peneliti yang sudah berpengalaman banyak; walaupun memang terkadang bisa jadi peneliti junior juga sih. Beberapa kali aku mendapatkan permintaan untuk me-review beberapa naskah baru yang baru saja dimasukkan ke beberapa jurnal unggulan di bidangku, padahal aku kan hitungannya masih "bukan siapa-siapa" gitu ya, haha 😛 .
Lalu, kita mesti menunggu beberapa bulan untuk para reviewers-nya selesai me-review naskah kita. Begitu selesai, di waktu ini, seringnya sih kita akan mendapatkan berita buruk, yaitu: banyak kritik-kritik yang berbeda, pertanyaan-pertanyaan, saran-saran, atau (mungkin) juga celaan, dengan kata lain: revisi mayor (Kecuali pekerjaan kita sungguh brilian sekali (misalnya paper gelombang gravitasi yang terkenal itu yang diterbitkan awal tahun lalu)). Nah kan, keanoniman proses review ini yang membuat ini bisa terjadi. Bisa dipahami sih, karena dengan anonimitas, review yang obyektif, setidaknya secara teori, bisa diberikan. Jika pekerjaannya seseorang yang kita review itu buruk dan kebetulan orangnya kita kenal, tanpa anonimitas tentu sulit untuk mengatakan bahwa pekerjaannya buruk; padahal kan kita harus jujur mengungkapkan kualitas pekerjaan itu sebagaimana adanya.
Anyway, lalu kita diberikan sekian waktu untuk membalas review-review tersebut. Tentu saja kita berhak untuk membela/mempertahankan pekerjaan kita dan kita bahkan boleh kok menunjukkan jika ada pertanyaan/kritik yang "bodoh" (kalau memang begitu). Sekali aku pernah melakukan ini dimana aku tunjukkan bahwa reviewer-nya salah dan aku benar, haha 😆 .
Lalu, reaksi/jawaban kita kita masukkan kembali (beserta naskah yang telah diperbaiki) ke jurnal dimana editor akan memberikannya ke para reviewers lagi. Lalu kita mesti menunggu beberapa bulan lagi untuk para reviewer-nya menyelesaikan review ronde dua ini. Bagi sebagian naskah, proses review-nya selesai di sini dimana paper-nya diterima dengan persyaratan tertentu (ini akan kubahas di paragraf selanjutnya), sementara untuk yang lainnya, satu babak lagi mungkin diperlukan.
Anyway, jika tahap dimana paper-nya diterima dengan persyaratan tertentu tercapai (Tidak ada jaminannya lho ini, btw, dimana sangat amat mungkin setelah tiga ronde review, yang mana artinya banyak bulan telah terlewati (bisa jadi lebih dari satu tahun!), pada akhirnya paper-nya ditolak), bukan berarti pekerjaan telah selesai. Proses editing harus dilakukan, dimana naskahnya harus disesuaikan dengan spesifikasi jurnalnya (font, margins, gaya, dsb), pekerjaan copy-editing mungkin perlu, formulir-formulir yang mesti diisi, dll. Tetapi, setidaknya, di tahapan ini penulis bisa bekerja dengan pikiran yang lebih tenang karena, pada dasarnya, paper-nya sudah diterima dan toh akan terbit, dalam waktu dekat ataupun agak lamaan 😛 .
Kalau paper-nya ditolak gimana dong? Yah, ya jelas lah ya, paper-nya ditolak dipublikasikan alias tidak akan terbit. Aku dengar-dengar (aku tidak ada pengalaman sendiri sih) terkadang kita bisa melayangkan protes/banding ke editor-nya, walaupun kemungkinannya kecil juga. Seringnya sih, penulis memasukkan naskahnya ke jurnal lain. Dan kemudian proses yang sama dimulai kembali dari awal.
***
Nah kan, ini lah alasan mengapa tahun lalu aku sebutkan bahwa, sampai waktu itu, menulis artikel-artikel jurnal ilmiahku adalah tugas menulis paling sulit yang pernah kulakukan seumur hidup.
Sekarang, aku sudah selesai menuliskan disertasi PhD/S3-ku. Walaupun menulis disertasi PhD juga sangat tidak mudah, aku masih harus bilang bahwa menulis artikel journal paper itu masih lebih sulit deh. Walaupun mungkin ini juga disebabkan aku menggunakan artikel-artikelku itu sebagai kerangka disertasiku sih. Jadi mungkin pernyataan ini tidak lah sepenuhnya benar juga.
Nah, berapakah honor yang diterima jika paper-nya akhirnya diterima setelah proses brutal tersebut? Hahaha, NOL!! Yup, penulis sama sekali tidak bisa mengharapkan mendapatkan imbalan darinya. Ini juga mungkin berperan di dalam pendapatku di atas ketika membandingkannya dengan menulis disertasi PhD-ku. Walaupun aku juga tidak mendapatkan insentif secara finansial dari penulisan disertasiku, setidaknya aku bisa berharap untuk mendapatkan gelar PhD/Doktor-ku setelah aku menyelesaikannya yang mana, di satu sisi yang besar, adalah satu bentuk "imbalan" juga kan ya.